Who Uses Paylocity?
Web-based payroll and HCM solution that helps small to large enterprises manage and track employees' compensation, deductions, benefits, time-off requests, retirement plans, engagement and more.
What Is Paylocity?
Web-based payroll and HCM solution assist in reducing administrative tasks and maintains accurate time and attendance data for individual employees all in one place. In addition, new hires are automatically added to the system, streamlining the processes even further. The platform can be accessed 24*7 from any given location using the mobile application.
Paylocity Details
Paylocity Pricing Overview
Paylocity does not have a free version and does not offer a free trial.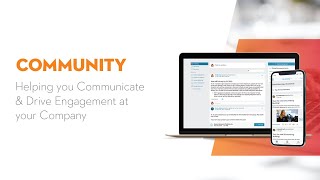 Play
Pricing Details
Contact Paylocity for pricing details.
John larry V.
Fraud Prevention Specialist
Apparel & Fashion, 51-200 Employees
Used the Software for: 6-12 months
Overall Rating

Ease of Use

Features & Functionality

Customer Support

Value for Money

Likelihood to Recommend
Reviewer Source

Reviewed on 12/9/2018
"Great for Remote Worker"
Comments: I love Paylocity. My only con isn't an everyday issue that many users will encounter. It was mainly my bad luck. I would highly recommend this product for those that work remotely. I love that I don't have to get to a computer to clock in and out. The app is super easy to use, a child can figure it out in a jiffy.
Pros: clock in / clock out from ANYWHERE Keep track of your hours with a simple click missed punch? No problem. you can fix it yourself (if your HR didn't lock you out of it that is) Impressions section: Your company can give you praises and make it public.
Cons: There was a time that my bank account got compromised so my direct deposit info needed to be changed. It took my HR department a long time to get my info updated and for my pay check to be sent. I work remotely so Paylocity sent my paycheck to my company's office then my company sent the pay check to me through snail mail... with bad luck usps lost the letter.... getting my paycheck processed again took an entire pay period to receive my paycheck.
Reviewer Source

Reviewed on 12/9/2018
Krissy V.
Assistant Property Manager
Real Estate, 201-500 Employees
Used the Software for: 2+ years
Overall Rating

Ease of Use

Features & Functionality

Customer Support

Value for Money

Likelihood to Recommend
Reviewer Source

Reviewed on 22/10/2019
"Easily Manage your Timecard, PTO, Benefits, and More with Paylocity!"
Comments: I have used this service for clocking in/clocking out an managing employee time cards.
Pros: One of my favorite things about Palocity that makes it stand out from other software is the ability to customize and make a profile. You can connect with other teammates, and give each other props and recognition. It really helps build internal relationships, which is a really unique feature for a payroll software.
Cons: The interface for Paylocity is a little confusing in my opinion. It can be a little difficult to navigate the platform when you are new to the software. Sometimes I feel like commonly used tabs/links require a couple of clicks to access, instead of being readily available on the main homepage.
Reviewer Source

Reviewed on 22/10/2019
Verified Reviewer
MBA Candidate 4.0/4.0 GPA
Higher Education, 501-1,000 Employees
Used the Software for: 1-5 months
Overall Rating

Ease of Use

Features & Functionality

Customer Support

Value for Money

Likelihood to Recommend
Reviewer Source

Reviewed on 18/8/2020
"So many functions - so many complications"
Comments: The customer service team is on call all the time. The trainings are super helpful and they really want to help you. They did everything they could that their system allowed for and the tried their hardest to help transfer and transition as much data as possible. Not everything updated during the last update and we had to manually a lot of profile and payroll issues because of this. Because of how amazing their support team is, they get a lot more stars. Also, there's so many functions, I haven't even used them all!
Pros: Paylocity is really amazing. I love the community/engagement section. I love that there is so much data you won't even know what to do with it. I love that the historical information you put in actually has a purpose beyond storage. Information is analyzed internally by the system and gives you insights. The LMS system provided has so many great trainings not just as an admin, employee, or supervisor using the actual software, but also for other types of leadership and soft skill training too! Onboarding is AMAZING. You can track every little thing, include every document needed, it walks the admin and the employee step by step so you can't miss a thing and you can assign tasks to people in the company!
Cons: l know I said I love this software but by jove, it also drives me CRAZY how hard it is to navigate and how some functions that our Paylocity support team has let us know many people complained about and that they are "working on the feature". Offboarding is a NIGHTMARE. Everything I listed about onboarding, not a single feature is available when an employee separates. IPP goals don't let you list team goals! Only individual and department and cross functional collaborate goals. UGH. You have to go into settings and configure your workflows all the time! WHY! The dashboard is TOO confusing for some people-this is NOT technologically inept friendly at all. You cannot change your view to the employee view to see what they are having issues with unlike our last HRIS system. This is very very frustrating because I can only navigate and let the employees know where to do and provide resources but not see what they are seeing and work from the back end for them. A lot of their data insights are worthless when you transition. It's literally like starting from scratch. Even if you have tons of history from your old system, they don't translate and you have to wait 3-6 months before you can start taking advantage.
Reviewer Source

Reviewed on 18/8/2020
Cherina A.
Marketing & Advertising
Overall Rating

Ease of Use

Features & Functionality

Customer Support

Value for Money

Likelihood to Recommend
Reviewer Source

Source: SoftwareAdvice
Reviewed on 12/12/2014
"Paylocity - Web Pay"
Pros: Paylocity Web Pay is so easy. I love the fact I have access to this portal from anywhere. This option allows me to transmit payroll, run reports, update records from home, vacation, etc. Adding/deleting new earnings/deduction codes can be done by me. I do not need to get the approval from Paylocity to update my account settings. Employees can easily find their way around the portal, if used frequently. It's a slow learning process but eventually they embrace it. Managers have access to their team's information so instead of me providing the info they need, they will log into the portal and look for the info. Report writing is very simple. I am able to customize my own reports. I still export into Excel and format it, but overall, pulling the info I need is easy enough to do. There is a phone app for Paylocity, which is employee friendly! This is a great option if you're not in front of a computer to update personal info and submit time off requests. Reports live on the cloud, so no hard copies are provided when payroll is transmitted.
Cons: One thing I like least about this product is managing time off. We use a different system to track time and unfortunately the two systems do not talk to one another. We Pay does allow for me to keep into account the employee's time off to reflect their pay. Unfortunately, because of our industry, the time off submitted is always not so accurate so the system is set up to only track time off requests. I manually have to enter taken time - info based from extracting data from other system being used. I don't know if this system offers mass updates. I don't know if I can change a deduction amount across the board. For example, I had to increase each employee's medical premium by going into their records. It would have been nice if I had the ability to mass update all the employee's premiums based on specs. I would love it if I can edit a canned report. This option is not available.
Reviewer Source

Source: SoftwareAdvice
Reviewed on 12/12/2014
James P.
Office Manager
Construction, 11-50 Employees
Used the Software for: 1+ year
Overall Rating

Ease of Use

Features & Functionality

Customer Support

Value for Money

Likelihood to Recommend
Reviewer Source

Reviewed on 26/6/2020
"Payroll Management"
Comments: In general, we've had a good experience with this software. Paylocity has worked well to meet the payroll needs of our company. IT's been easy to use and helps us to quickly and efficiently take care of the employee timekeeping and payroll each week. Paylocity manages all of the direct deposit, payroll deductions, payments to tax agencies, insurance companies and garnishments, et cetera, so that we don't have to employ an in-house Payroll expert. Employees have an online profile that they can log into, where they can manage their information and can pull up their pay history. In a small company like ours, we appreciate the ability to oursource the heavy lifting of the payroll responsibilities. Paylocity has done a great job in this regard, and they are responsive when we need to give them a call for support.
Pros: Once you get Paylocity set up, the interface to input employee information and employee time is pretty easy to use, and we have never had issue with any software "glitches". Whenever there has been any error, it was because of garbage in, garbage out. Paylocity automates all the payroll processing, so as long as the correct data is input each week, the whole weekly payroll process is painless and mostly effortless. The software's reporting features are good, and offer plenty of standardized reports that fit our needs, so we're able to easily handle the payroll accounting with our small office staff.
Cons: Paylocity's support is OK, but could be better. We have an account manager that handles our account, and you have to call or email your account manager. If I need an explanation, or support with an issue, leave a message and have to wait for her to get back to me. Often it takes a lot of back and forth to get the issue resolved, usually days, not hours.
Reviewer Source

Reviewed on 26/6/2020