What Is ProjectManager.com?
ProjectManager is an award-winning project and work management software solution designed to empower teams and improve collaboration. By uniting team members in different locations, with varying work styles and diverse roles, in one solution, ProjectManager enables faster delivery, better resource management and more engaged workers. ProjectManager is simple enough for anyone to use, yet powerful enough for managers to make data-driven decisions. Start a free 30-day trial.
Who Uses ProjectManager.com?
ProjectManager is ideal for teams that span many locations, work styles and roles, and who need a better way to organize, collaborate on and accelerate their work.
Where can ProjectManager.com be deployed?
Cloud-based
On-premise
---
About the vendor
ProjectManager.com
Located in Austin, US
Founded in 2008
ProjectManager.com support
Phone Support
24/7 (Live rep)
Chat
About the vendor
ProjectManager.com
Located in Austin, US
Founded in 2008
ProjectManager.com support
Phone Support
24/7 (Live rep)
Chat
ProjectManager.com videos and images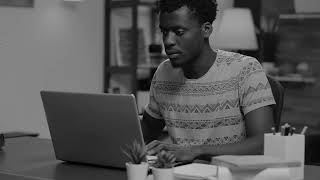 Compare ProjectManager.com with similar products
Features of ProjectManager.com
Access Controls/Permissions
Activity Dashboard
Activity Tracking
Alerts/Notifications
Approval Process Control
Assignment Management
Automated Scheduling
Bar Chart
Brainstorming
Budget Management
Budgeting/Forecasting
Calendar Management
Capacity Management
Change Management
Client Portal
Collaboration Tools
Colour Codes/Icons
Commenting/Notes
Communication Management
Contact Management
Cost-to-Completion Tracking
Create Subtasks
Customisable Dashboard
Customisable Templates
Dashboard
Data Visualisation
Dependency Tracking
Document Management
Drag & Drop
Email-to-Task Conversion
Employee Management
File Sharing
For IT Project Management
Forecasting
Gantt/Timeline View
Goal Management
Goal Setting / Tracking
Guest Access
Idea Management
Import Tasks
Issue Management
KPI Monitoring
Kanban Board
Marketing Calendar
Media Planning
Messaging
Milestone Tracking
Mobile Access
Percent-Complete Tracking
Portfolio Management
Prioritisation
Product Roadmapping
Progress Tracking
Project Management
Project Planning
Project Planning/Scheduling
Project Scheduling
Project Tracking
Real Time Editing
Real Time Notifications
Recurring Tasks
Reporting & Statistics
Reporting/Analytics
Reporting/Project Tracking
Requirements Management
Resource Management
Resource Scheduling
Risk Management
Roadmapping
Search/Filter
Skills Tracking
Status Tracking
Strategic Planning
Surveys & Feedback
Tagging
Task Editing/Updating
Task Management
Task Progress Tracking
Task Scheduling
Task Tagging
Template Management
Templates
Third Party Integrations
Time & Expense Tracking
Time Tracking
Timesheet Management
Utilisation Reporting
Visual Workflow Management
Visualisation
Widgets
Workflow Configuration
Workflow Management
ProjectManager.com Alternatives
Reviews of ProjectManager.com
Aatif Khurshaid
Software Engineer in Pakistan
Verified LinkedIn User
Computer Software, 201-500 Employees
Used the Software for: 1-5 months
Projectmanager.com
Comments: ProjectManager.com lets you keeps a tab on the progress of your projects and tasks online in real time by looking to its dashboard.
Pros:
Projectmanager.com is a robust SaaS platform for business management and collaborating teams. Its biggest highlight is its dashboard which is extremely customizable and keeps a track of project progress, team communications and tentative project plans, which lets you grasp the whole scenario in a few moments. Being a web based software, you can access it from anywhere and on any device provided you have internet connectivity.
Cons:
Projectmanager.com has a few bugs that prevent you from using the software to its full extent. Apart from this, it requires lengthy and manual inout operations such as entering data and allocating resources to projects, which makes it time consuming and requires automation. Also the customer service needs to be more active and helpful.
John
Manager in New Zealand
Marketing & Advertising, 2-10 Employees
Used the Software for: Free Trial
The Worst Customer Support Experience in 11 years of ONLNE Marketing!
Comments: Read above. Arrogant customer service. Deleted my account without any warning left me hanging and would not return calls or emails. I lost E V E R Y thing. Files, creative, videos, and cost me a full day of staff not having access to their data.
Pros:
This software is great. I spend a whole day looking for an alternative to Asana. I spent two days setting it up and was super excited. I did this cause the price point looked fantastic. However, when I went to connect the API, which is mentioned in the FAQ's how to set this up, I was told I had to upgrade to ENTERPRISE. My costs would go up to x4.
Cons:
Customer service. There is no phone only and an answerphone. And the guy Derek on the end of the emails decided to delete my entire account without warning. He did this as I said the API is not mentioned in any of the features and it's in your development section and when I went to ask how to connect it he wanted me to upgrade to ENTERPRISE - then he said, 'I'll let you have it if you join to Business and pay IN FULL ONE WHOLE YEAR? Arhhhhh, that's not the way business is done? The issue I have is there is NO mention of the API connection in any of the plan features when you read through the FAQ's and Developer section, you will see clearly the system has an API. No mention that you have to pay extra. I then said its not on and there's an error in this case. I received the following email. You are not a good fit. And with that, my entire data and account was deleted. No warning, nothing. Just see you later and all the best finding another platform. Unbelevieble.
Jenna
Product Developer in Australia
Apparel & Fashion, 201-500 Employees
Used the Software for: 2+ years
It is a good software, however there are still features that could be added to improve it.
Pros:
It is fairly easy to use are the reports you can make are good and it definitely helps with managing of projects. The support team are very responsive and are goods at figuring out the problems and communicating solutions.
Cons:
There are still quite a few glitches in it that don't allow you to get the full potential out of the software. Also there are some things like inputting and assigning resources against tasks that are long and very manual processes that then have many exceptions to the rule. There are also a couple of reports that do not give the required outcomes.
Project Manager Online CA Response
5 years ago
Thank you for your feedback Jenna. We're glad you are happy with our support team! We appreciate your feature feedback as well!
Nick
Systems Engineer in Canada
Electrical/Electronic Manufacturing, 201-500 Employees
Used the Software for: 1+ year
Easily accessible PM software to allow for large scale time tracking
Pros:
Does all the standard project scheduling and tracking that you'd expect from the software
Cons:
The interface can be a bit clunky especially if you have to adjust values from your initial estimates.
Isaac
Regional Manager in Nigeria
Information Technology & Services, 201-500 Employees
Used the Software for: 2+ years
Source: SoftwareAdvice
A Top Notch Customer Relationship Management Tool.
Comments: It was wonderful using this wonderful software. Simply Splendid
Pros:
It is a classic Project management tool which is very user friendly and is easy to use. This tool is one of its kind
Cons:
I like all the features of this software but wont mind if other features are added in this fast paced technology world