15 years helping Irish businesses
choose better software
What Is Salesforce Marketing Cloud?
Meet Salesforce Marketing Cloud, the leading marketing solution to increase engagement with every consumer. Use powerful data management to collect, organize, and securely store first-, second-, and third-party data alongside offline data to create complete consumer data profiles. Tailor every interaction along the journey with your brand using built-in AI. Then, engage each individual consumer at scale using industry-leading email, mobile, advertising, and social solutions.
Who Uses Salesforce Marketing Cloud?
Companies of all sizes, in all industries.
Where can Salesforce Marketing Cloud be deployed?
Cloud-based
On-premise
---
About the vendor
Salesforce
Located in San Francisco, US
Founded in 2003
Salesforce Marketing Cloud support
Phone Support
24/7 (Live rep)
Chat
Salesforce Marketing Cloud pricing
Starting Price:
US$4,800.00
No free trial
No free version
Salesforce Marketing Cloud does not have a free version and does not offer a free trial. Salesforce Marketing Cloud paid version starts at US$4,800.00.
About the vendor
Salesforce
Located in San Francisco, US
Founded in 2003
Salesforce Marketing Cloud support
Phone Support
24/7 (Live rep)
Chat
Salesforce Marketing Cloud videos and images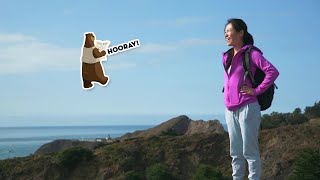 Features of Salesforce Marketing Cloud
AB Testing Software
AI/Machine Learning
API
Access Controls/Permissions
Activity Dashboard
Activity Tracking
Alerts/Notifications
Audience Targeting
Auto-Responders
Automated Publishing
Behaviour Tracking
Behavioural Analytics
Brand Management
CAN SPAM Compliance
CRM
Calendar Management
Calendar/Reminder System
Campaign Analytics
Campaign Management
Campaign Planning
Campaign Scheduling
Campaign Tracking
Channel Management
Collaboration Tools
Competitive Analysis
Contact Management
Content Library
Content Management
Content Publishing Options
Conversion Tracking
Customer Engagement
Customer Experience Management
Customer History
Customer Journey Mapping
Customer Segmentation
Customisable Branding
Customisable Reports
Customisable Templates
Customizable Fields
Dashboard
Data Capture and Transfer
Data Import/Export
Data Visualisation
Document Management
Document Storage
Drip Campaigns
Dynamic Content
Electronic Forms
Email Campaign Management
Email Management
Email Marketing
Email Templates
Email Tracking
Engagement Tracking
Event Triggered Actions
File Management
For Marketing and Advertising
For iPad Devices
Full Text Search
Interaction Tracking
Landing Pages/Web Forms
Lead Capture
Lead Nurturing
Lead Qualification
Lead Segmentation
List Management
Loyalty Program
Marketing Automation
Marketing Management
Mobile Optimised Emails
Multi-Account Management
Multi-Campaign
Multi-Channel Attribution
Multi-Channel Campaigns
Multi-Channel Communication
Multi-Channel Data Collection
Multi-Channel Marketing
Multi-Language
Performance Metrics
Post Scheduling
Prioritisation
Prospecting Tools
Publish Scheduling
ROI Tracking
Real Time Analytics
Real Time Reporting
Reporting & Statistics
Reporting/Analytics
Response Management
Rewards Management
SEO Management
Sales Activity Management
Sales Pipeline Management
Search/Filter
Segmentation
Shared Inboxes
Signature Management
Social Marketing
Social Media Integration
Social Media Monitoring
Social Promotion
Subscriber Management
Tagging
Template Management
Text Editing
Third Party Integrations
Version Control
Visual Analytics
WYSIWYG Editor
Website Analytics
Website Visitor Tracking
Workflow Management
Salesforce Marketing Cloud Alternatives
Reviews of Salesforce Marketing Cloud
Shantel
Business Advisor in US
Verified LinkedIn User
E-Learning, 11–50 Employees
Used the Software for: 6-12 months
Reviewer Source
Great software
Pros:
Great software, easy to use once you are trained, one stop for all information you need.
Cons:
Many extras but you have to train to learn it all
Manuel
Marketing Publicity Manager S in Mexico
Verified LinkedIn User
Entertainment, 1,001–5,000 Employees
Used the Software for: 1+ year
Reviewer Source
For sales and marketing operations, this is a highly valuable tool.
Comments: Very powerful MA software with a large variety of features However, to master it, you'll need employees who possess the essential technical skills. As a result of CRM measures, it will be able to target specific consumers, which is impossible with mass advertising. A connection to other databases made it possible to use the data internally. Each customer category's LTV has increased. Additionally, we were able to boost email open rates as a result of this and conduct successful marketing.
Pros:
Since it allows you to manage all sales data and customer data, and it is compatible with other collaborative tools, it gets a five for its ease of use. Responsibilities and data in sales and marketing have become easier to handle. In other words, productivity has increased while work procedures have decreased. In the future, I'd like to continue using it. Appropriate for CRM software. Other utilities can be accessed via links. The interface that is easy to utilize. A little forethought will save you from many headaches.
Cons:
Needs a good deal of technical expertise. Has a long learning curve Aspects of operation, a little foresight will save you a lot of headaches.
Alternatives Considered: Zoho CRM
Reasons for Switching to Salesforce Marketing Cloud: It's a useful tool for dealing with enormous volumes of data. As a result, our firm's client satisfaction and income have increased.
Verified Reviewer
Verified LinkedIn User
Financial Services, 1,001–5,000 Employees
Used the Software for: 2+ years
Reviewer Source
SFMC is a great tool!
Comments: Overall the experience is great. Support is great and quick and it works great for more complex campaigns.
Pros:
The best features of SFMC is the integration with SFDC and the flexibility in creating audiences. It allows us to use SQL to build audiences in a very data driven manner vs a drag and drop (which SFMC does have) feature to create lists.
Cons:
The speed for SFMC can sometimes be questionable. Some days it moves faster than others. The other feature that tends to be frustrating is the speed or actions when having multiple splits in their journey builder.
Verified Reviewer
Verified LinkedIn User
Leisure, Travel & Tourism, 2–10 Employees
Used the Software for: 6-12 months
Reviewer Source
Streer clear of Marketing Cloud if you're a small company
Comments: It's 2020 and this product has the UX of the 2000's and a backlog of tech debt and bugs for a premium price. For a small business I'd HIGHLY recommend going with something else. Not only do you pay a PREMIUM price for Marketing Cloud, but you'll also end up spending more time than you should trying to figure out this product. There are "features" that exist, like data conversion on automations, but you'll have to spend time figuring out that they exist so you can e-mail support and request they turn them on, when they should have just been there in the first place.
Pros:
I like that Send Time Optimization was included, this was extra with the previous e-mail marketing product we used.
Cons:
First, we ended up in Google's black hole even when following the plan laid out by our integration partner. That you need an integration partner to get a small business setup should have been a huge red flag, but we thought we were stepping up to a more powerful e-mail product. There are bugs everywhere. Our integration partner had many tips like making sure to unselect an e-mail reselect it and stop and start a trigger to make sure the new e-mail is used, these are things that should be handled by the UX and not tribal knowledge. We used alias in our e-mails to aid in reporting, but sometimes they show up in the report and sometimes it shows the original URL. We opened a ticket and months later it was closed with no resolution, because there's a back end bug in their system that they believed was causing the issue. There's a lot of duplicated functionality that has different features. Want to manage your data extension you can do it in Email Studio or Contact Builder, BUT the features are different between the two. You can only easily add records in one of them so you have to remember which one you can do a specific action in. Their reporting is limited on Journey's and you'll need to extract all the data to do any deep dives. You'll need to use Journey's if you want to use send time optimization or any of the AI logic, so you're guaranteed to have to build your own reporting in your own tools. We needed this to realize we were in the Google black hole.
Jennifer
Human Resources Generalist in US
Verified LinkedIn User
Hospital & Health Care, 10,000+ Employees
Used the Software for: 1+ year
Reviewer Source
Top Sales Management Software
Comments: Through the use of granular criteria and personalization, we have increased user engagement across all modes of communication, including Email, SMS, WhatsApp, and Push Notifications.
Pros:
The effectiveness and manageability. You may control automated email sending and collecting contact information for hot leads. Its talents help the company expand by a factor of two. Bringing down the lead time for security matters. Separation of live and dead wires. Automating routine tasks saves time and effort. Boosts the company's growth and revenue.
Cons:
More automated components for plug-and-play building of user journeys would be preferable, as much of Automation Studio as possible must be implemented in SQL, which can get complicated.