What Is RationalPlan?
RationalPlan is a powerful project management software designed to help both teams and project managers to create consistent project plans, allocate resources and analyze workload, track work progress, estimate project costs and manage budgets.
Who Uses RationalPlan?
Companies and individuals that need to organize their work, manage tasks or projects can use RationalPlan. Even more for collaborative environments with multiple users a cloud solution is available.
Where can RationalPlan be deployed?
Cloud-based
On-premise
---
About the vendor
Stand By Soft
Founded in 1997
RationalPlan pricing
Starting Price:
US$0.00
Yes, has free trial
Yes, has free version
RationalPlan has a free version and offers a free trial. RationalPlan paid version starts at US$0.00.
Pricing plans
get a free trial
About the vendor
Stand By Soft
Founded in 1997
RationalPlan videos and images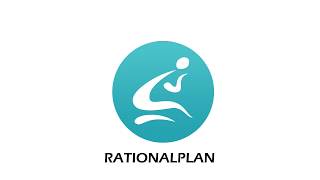 Features of RationalPlan
Access Controls/Permissions
Activity Tracking
Alerts/Notifications
Budget Management
Budgeting/Forecasting
Calendar Management
Client Portal
Collaboration Tools
Commenting/Notes
Communication Management
Contact Management
Cost-to-Completion Tracking
Create Subtasks
Dashboard
Document Management
File Sharing
Gantt/Timeline View
Kanban Board
Percent-Complete Tracking
Portfolio Management
Project Planning
Project Planning/Scheduling
Real Time Editing
Recurring Tasks
Reporting & Statistics
Reporting/Analytics
Reporting/Project Tracking
Resource Allocation & Planning
Resource Management
Risk Management
Task Editing/Updating
Task Management
Task Progress Tracking
Task Scheduling
Time & Expense Tracking
Time Tracking
Workflow Management
RationalPlan Alternatives
nirmal
Assistant Manager in India
Verified LinkedIn User
Construction
Used the Software for: 1-5 months
Found it better than MS Project for project management!
Comments: I am using Rational Plan as a MS Project substitute and have greatly benefitted by all its features. It helped me manage the tasks better.
Pros:
It is web-based and has better compatibility among different OS, it has similarbut better features than MS Project which include task and Gantt Chart features that the executives work with want to see. It integrates with Outlook, so tasks can be emailed to responsible staff. The export to PDF is great for sharing a snapshot of all the tasks in the entire project along with the Gantt Chart.
Cons:
while exporting to Excel,it loses the formatting. There's no way to set up emails on tasks that are late. The main way to track tasks is by manually entering the percentage of work completed.
Stand By Soft Response
5 years ago
Not sure what product you are using but in the latest version of RationalPlan Cloud it is implemented the late task notification. Just make sure it is activated from the Administration area. Resources can also track their tasks in the My Assignments area by entering their individual actual work and the percentage completion will be automatically computed by the application. Regarding loosing format when exporting to Excel we would appreciate some detailed feedback in order to improve it. Just drop us an email to support.
Tugce
Assistant Revenue and Reservation Manager in UK
Hospitality, 201–500 Employees
Used the Software for: 6-12 months
Project management done absolutely in right way
Pros:
RationalPlan makes it possible for us to manage the projects that we run inside the company in the most optimal way.
Cons:
RationalPlan is so successful so far and I do not have anything negative that worth to write here.
Machinery, 11–50 Employees
Used the Software for: 1+ year
Franklin Automation
Comments: We have not gotten to the point yet where we are utilizing the resource management tools, but given that we are typically managing 3 - 4 projects at any given time this is definitely the goal. What would be most beneficial at this time is to have some way of entering and accumulating data. Currently I have to set-up project spreadsheets with all of my cost codes down the left margin and dates across the top so that I can enter time sheets and accumulate hours for each job cost code for all projects. With the accumulated sub-totals I can then update my Gantt charts on Rational plan from time to time. It would be great if I could enter this time sheet data directly into Rational Plan instead of having to create and update these summarizing spread sheets.
Pros:
1. Inexpensive 2. Relatively easy to learn 3. Good customer support
Cons:
1. cannot enter raw data; has no way of accumulating time in a given cost code 2. some of the options are confusing (e.g. "always keep assignment units as set" and "try to keep the work when changing resources"...what do these mean???
Stand By Soft Response
6 years ago
RationalPlan can export to a spreadsheet by simplg going to File/Data export menu. The " keep the work when changing resources" option is a Project Management option which indicate the application to recalculate duration of a task when adding resources for example so to keep the amount of work constant
Used the Software for: Not provided
Not at all bad for small projects but I am still searching for "the one"!
Comments: As a sole-trader consultant I have been searching for an app that enables me to plan and manage projects that sometimes involve other consultants but sometimes just involve me and a whole load of people who are research subjects. After being led close to suicide by some other PM software (too complex, too "techie", only suitable for people who have nothing else in their lives!) I tried the add-on version of Rational Plan for Google docs and was impressed. So I bought the standalone Multi-Plan version. It worked very well for those projects where there was a good expectation of the steps laid out at the outset actually being the ones that were followed when the project started! The support from the team was excellent and my overall experience was good and I would recommend it to people who are actually running "manageable" projects. Having used it I realised that much of my work does not really fall into this category and, in much of what I am doing , the steps only emerge from the previous steps. In this case, the program is not very useful but I think that would be the case with any PM software I used. My dream is to have a single screen dashboard for all the components of Outlook so that I can see at a glance for a single project who is involved in it and in what capacity, that tasks that they have to do and the timescale, the e-mails associated with the project and the calendar entries for upcoming actions. It is really a cross between PM and CRM. Rational Plan comes close to the PM side of it.
Bill
Principal, VP/COO in US
Verified LinkedIn User
Construction, 2–10 Employees
Used the Software for: 1+ year
Great project management software.
Comments: My partner and I build large custom homes. By using RationalPlan, we can queue the subs and make the entire process go more quickly. It is a great tool, but like any tool, you have to use it. It is not magic.
Pros:
Intuitive. Easy to learn. Many features (some I have not explored yet).
Cons:
I have not figured out how to have a couple of projects open at the same time. Also have not figured out how to sort entries.