15 years helping Irish businesses
choose better software
What Is Replicon?
Replicon's Time Tracking is a cloud-based, enterprise-grade solution that can track employee time across projects, tasks, presence and absence to facilitate client billing, project costing and compliant payroll processing. The scalable and configurable platform offers seamless integration with common business technology stacks such as ERP, CRM, Accounting & Payroll solutions. With AI-powered time capture, mobile apps & labor compliance as a service, Replicon makes time tracking hassle-free.
Who Uses Replicon?
Replicon's time-tracking platform is scalable and configurable to support the diverse needs of small, mid & large businesses with a remote and globally distributed workforce.
Where can Replicon be deployed?
Cloud-based
On-premise
---
About the vendor
Replicon
Located in Calgary, US
Founded in 1996
Replicon support
Phone Support
24/7 (Live rep)
Chat
Replicon pricing
Starting Price:
US$6.00/month
Yes, has free trial
No free version
Replicon does not have a free version but does offer a free trial. Replicon paid version starts at US$6.00/month.
About the vendor
Replicon
Located in Calgary, US
Founded in 1996
Replicon support
Phone Support
24/7 (Live rep)
Chat
Replicon videos and images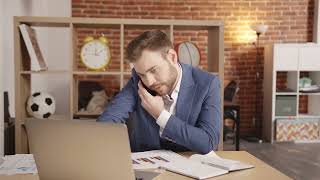 Features of Replicon
Access Controls/Permissions
Accounting Integration
Activity Dashboard
Activity Tracking
Alerts/Notifications
Approval Process Control
Approval Workflow
Attendance Management
Attendance Tracking
Automated Scheduling
Automatic Time Capture
Billable & Non-Billable Hours
Billing & Invoicing
Budget Management
Budgeting/Forecasting
Calendar Management
Capacity Management
Client Portal
Collaboration Tools
Compliance Management
Cost-to-Completion Tracking
Customisable Invoices
Customisable Templates
Customizable Fields
Document Management
Employee Database
Employee Management
Employee Portal
Employee Scheduling
Employee Time Tracking
Expense Tracking
Financial Management
Financial Reporting
For Creative Agencies
For Small Businesses
Invoice Creation
Invoice History
Invoice Management
Invoice Processing
Labor Forecasting
Mobile Access
Mobile Time Tracking
Multi-Currency
Multiple Projects
Online Invoicing
Online Time Clock
Online Time Tracking Software
Overtime Calculation
Payroll Management
Percent-Complete Tracking
Portfolio Management
Progress Tracking
Project Costing
Project Management
Project Planning/Scheduling
Project Time Tracking
Project Tracking
Quotes/Estimates
Real Time Data
Real Time Notifications
Real Time Updates
Reminders
Reporting & Statistics
Reporting/Analytics
Reporting/Project Tracking
Resource Allocation & Planning
Resource Management
Resource Scheduling
Scheduling
Self Service Portal
Sick Leave Tracking
Skills Tracking
Task Management
Task Progress Tracking
Third Party Integrations
Time & Attendance
Time & Expense Tracking
Time Tracking
Timesheet Management
Vacation/Leave Tracking
Visualisation
Workflow Management
John R.
School Business Admin. in US
Verified LinkedIn User
Education Management, 51–200 Employees
Used the Software for: 2+ years
Reviewer Source
Replicon in public education
Comments: Very positive, and substantial savings over similar products that are designed and marketed specifically to the education market.
Pros:
We have a mix or contracted and hourly employees. Replicon was able to be customized to our environment, making tracking and reporting of attendance and payroll effortless.
Cons:
Nothing immediately comes to mind. It sometimes becomes confusing (at least to me) to correctly set up an employee with the multitude of features available, I almost always lean on tech support for guidance/assistance, which is usually instant.
Alternatives Considered: Sage Timeslips, Quicken and Frontline Insights Platform
Reasons for Switching to Replicon: Price was paramount, then the ease of use for my staff
Jose
Business Intelligence in Canada
Mining & Metals, 11–50 Employees
Used the Software for: 2+ years
Reviewer Source
I've been using Replicon software for a while now, and I must say that I am mostly pleased with its performance and features...
Comments: Replicon has been a valuable tool for my business operations. Its strengths far outweigh its limitations, and I would recommend it to other businesses looking for a reliable time management solution.
Pros:
User-Friendly Interface: One of the standout features of Replicon is its intuitive user interface. Even without extensive training, I found it relatively easy to navigate and get a grasp of its functionalities. Reliable Performance: Throughout my usage, the software has shown consistent performance without any significant glitches or downtimes. It's evident that the team behind Replicon has put in considerable effort to ensure stability. Robust Feature Set: Replicon offers a comprehensive set of tools that cater to various business needs. I was particularly impressed with the flexibility to accommodate my company needs.
Cons:
I need to provide complex reports in my company, and I was not able to get support to use the Replicon API in the current version, the same way we had in the older one.
Beth
Chief Administrative Officer in US
Nonprofit Organisation Management, 51–200 Employees
Used the Software for: 2+ years
Reviewer Source
customer service
Pros:
support is helpful. The rest seems fine
Cons:
reporting is not intuitive- need customer support for custom reports
Joe
Sr. Director, Finance in US
Pharmaceuticals, 11–50 Employees
Used the Software for: 6-12 months
Reviewer Source
Brief review of year 1 experience
Comments: Our overall experience has been good. The BI functionality is strong, but requires a lot of figuring it out for yourself. We needed this to overcome some of the non-customizable features that our team didn't understand. For the price, this is what I would choose again.
Pros:
The time savings has been significant as we moved from excel-based functionality. Overall the resource and project management features are to our liking.
Cons:
The ability to customize project dashboards would help my users.
Alternatives Considered: NetSuite OpenAir, Kantata, Projector by BigTime and VOGSY
Reasons for Switching to Replicon: The price was more in our range even though we sacrificed some customizability.
gustavo
HUMAN RECOURCES ANALYST in Brazil
Building Materials, 10,000+ Employees
Used the Software for: 1+ year
Reviewer Source
Replicon opinion
Comments: The ease of use and exceptional support provided by this system are truly remarkable. It's designed to be user-friendly, ensuring that individuals can navigate it effortlessly. What truly sets it apart, though, is the outstanding customer support. The support team is consistently available and incredibly helpful, always ready to assist with any questions or issues that may arise. Their kindness and dedication to providing assistance make the user experience even more enjoyable
Pros:
The replicon system is a user-friendly and highly customizable platform designed for effortless use and seamless editing. This versatile system simplifies complex tasks, allowing users to easily manipulate and modify various components to meet their specific needs. Its intuitive interface ensures that individuals can navigate through its features with ease, making it a practical choice for a wide range of applications. Whether you're looking to streamline your workflow or tailor the system to your unique requirements, the replicon system offers a straightforward and accessible solution.
Cons:
In certain situations, it may not be feasible or appropriate to apply laws from specific countries. This can occur due to a variety of reasons, including differences in legal systems, jurisdictional limitations, or conflicts with local regulations. When navigating such complexities, it is essential to prioritize adherence to the relevant laws and regulations that apply to the specific context or jurisdiction in question