What Is Meta for Business?
Social media marketing solution that helps businesses create personalized marketing plans based on targeted audience and budget.
Who Uses Meta for Business?
Not provided by vendor
Where can Meta for Business be deployed?
Cloud-based
On-premise
---
Meta for Business support
Countries available
United States
Meta for Business support
Countries available
United States
Meta for Business videos and images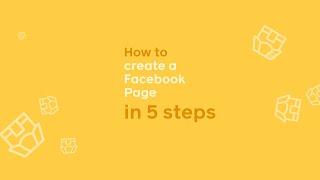 Compare Meta for Business with similar products
Features of Meta for Business
Activity/News Feed
Automated Publishing
Content Management
Group Management
Media Library
Multi-Account Management
Post Scheduling
Real-Time Chat
Reporting/Analytics
Social Promotion
Meta for Business Alternatives
Reviews of Meta for Business
Jared
Founder in US
Verified LinkedIn User
Marketing & Advertising, 2-10 Employees
Used the Software for: 2+ years
Alternatives Considered:
Meta for businesses is growth
Comments: I've been using business features for five plus years and it's been able to streamline a lot of new business and clientele that are looking to grow and learn engagement and different strategies they need help with.
Pros:
Meta for business is able to accomplish a lot of things without having to Shell out more money to manage your company and content.
Cons:
Sometimes the back and software is not fluid and links will be disabled for users if they don't have full permissions to access everything.
Tracy
Business Owner in South Africa
Design, 2-10 Employees
Used the Software for: 2+ years
The best and cheapest way to market your business
Comments: I used Meta for business daily. It really is the hub of my social media marketing now – where I do my organic and paid marketing. It is still the cheapest place to run paid advertising for your business. It keeps improving each day and making it easier for business owners to run their marketing seamlessly. Especially the free content scheduler and planner, I love it!
Pros:
I use Meta for business to market my own business as well as my clients' businesses. From social media marketing (free) all the way to paid advertising. It is the only paid advertising I do for my business and clients. The free content scheduler for both Facebook and Instagram is life-changing. I save myself and my clients so much money. It can be a bit tricky to set up but there are plenty of tutorials to follow. I think that its way more simple to integrate now then a few years ag
Cons:
It can be a bit glitchy at times. Especially the content scheduler.
Nonprofit Organisation Management, Self Employed
Used the Software for: 6-12 months
Alternatives Considered:
Meta for Business is an Epic Fail
Comments: This is an epic fail in my humble opinion. From the moment Facebook purchased Instagram and then began to integrate the products, my job has gotten harder and harder as I adapt to the latest "features". Customer support consists of long waits for responses and blame for problems being pushed back onto the customer. I am eagerly awaiting a new product from another vendor with which I can replace this piece of junk.
Pros:
I cannot say I like any features. This product is a huge waste of time and has cost me hours and hours of time trying to sort out conceptually simple issues.
Cons:
As Meta transitions the equivalent functionality out of Facebook and Instagram and into Meta Business, they have made it virtually impossible to perform some basic functions such as scheduling an event without having to go through extra steps and iterations.
Media Production, Self Employed
Used the Software for: 6-12 months
Meta for Business | Is it any good?
Comments: Meta for Business is well-worth your time. It allows you to easily streamline your posts and content into daily, weekly, or monthly posts. You can see them on a calendar clearly, even the posts you sent out earlier (they're just darkened out a bit). I've used it to respond to messages, comments, schedule a month of content posts, and shape posts for my audience demographics.
Pros:
Meta for Business is a social media content management service that allows you to schedule posts, ads, see audience demographics and statistics, and respond to interactions and messages. It feels like Facebook and Instagram combined into one platform, though without the content feeds from either. For me, this is great. I spend less time scrolling through social media, and more time planning ahead. Meta for Business (MfB) is very easy to use and setup. Just connect the accounts you want to use, and there you go. When you begin to schedule posts, it'll bring you to a calendar (day, week, month), and you'll be able to schedule your posts on any platform connected (FB, Insta, Pages) easily. You can even schedule the same post to go off on multiple platforms with a simple click of a button. You can respond to notifications on your posts through the service, whether or not you're logged into Facebook or Instagram doesn't matter. You can also send messages, and respond to private DMs.
Cons:
The software is easy to use, but sometimes the Instagram messages and notifications are weird. It'll tell me I have a notification, but it'll be a few weeks old. When I click on the notification, it doesn't go away. I've done advertisements through the software, and while it comes back and shows me statistics of who has clicked on my links, I've never received comments or interactions other than the ones it says I have. It makes me wonder how effective an ad tool it actually is.
Jorge
Product Manager in Nicaragua
Marketing & Advertising, 51-200 Employees
Used the Software for: 1+ year
Alternatives Considered:
Cutting-edge advertising platform for brand building and product consideration
Comments: In our agency, this is a platform that we include in our digital marketing management package because it has proven to work and increase revenue for most of our clients.
Pros:
I really love the ease of deployment and setup of Meta for Business compared to other advertising platforms. For SMBs, it is definitely a fit due to its relatively affordable cost to advertise and get going with brand/product digital marketing.
Cons:
Support is usually not that responsive and there are many issues with blocked accounts and the current method of trying to recover them.