Who Uses Trellis.law?
Legal teams
What Is Trellis.law?
Trellis builds legal intelligence and judicial analytics for legal teams. We mine disappearing state trial court data, make it searchable and analyze it to give law firms AI-powered insight into the way judges are ruling. Litigators are able to "Google" search state trial court records and uncover key intelligence on opposing counsel.
Trellis.law Details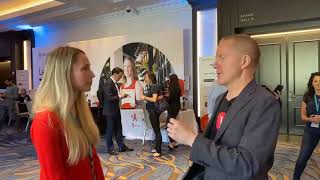 Play
Compare Trellis.law with similar products
Starting price
US$99.00/month
US$89.00/month
US$65.00/month
US$49.00/month
Trellis.law Features
API
Access Controls/Permissions
Activity Dashboard
Alerts / Escalation
Campaign Management
Chat/Messaging
Chatbot
Collaboration Tools
Communication Management
Content Management
Customer Segmentation
Customisable Branding
Data Capture and Transfer
Data Extraction
Data Import/Export
Data Storage Management
Data Visualisation
Document Management
Drag & Drop
Engagement Tracking
For Healthcare
For Sales Teams/Organizations
For eCommerce
Machine Learning
Mobile App
Monitoring
Multi-Language
Multiple Data Sources
Natural Language Processing
Natural Language Search
Performance Management
Performance Metrics
Predictive Analytics
Process/Workflow Automation
Real Time Analytics
Real Time Data
Real Time Monitoring
Real Time Notifications
Reporting & Statistics
Reporting/Analytics
Role-Based Permissions
Search/Filter
Sentiment Analysis
Speech Recognition
Tagging
Third Party Integrations
Trend Analysis
Virtual Personal Assistant (VPA)
Visual Analytics
Workflow Management
API
Access Controls/Permissions
Activity Dashboard
Activity Tracking
Ad hoc Analysis
Ad hoc Query
Ad hoc Reporting
Alerts / Escalation
Alerts/Notifications
Benchmarking
Charting
Collaboration Tools
Customisable Branding
Customisable Reports
Customisable Templates
Dashboard
Dashboard Creation
Data Connectors
Data Extraction
Data Import/Export
Data Mapping
Data Synchronisation
Data Transformation
Data Visualisation
Drag & Drop
Forecasting
Key Performance Indicators
Metadata Management
Monitoring
Multiple Data Sources
Performance Management
Performance Metrics
Predictive Analytics
Profitability Analysis
Publishing / Sharing
Real Time Analytics
Real Time Data
Real Time Monitoring
Real Time Reporting
Reporting & Statistics
Reporting/Analytics
Sales Trend Analysis
Scorecards
Search/Filter
Self Service Data Preparation
Strategic Planning
Third Party Integrations
Trend / Problem Indicators
Trend Analysis
Visual Analytics
API
Activity Dashboard
Activity Tracking
Ad hoc Reporting
Alerts / Escalation
Alerts/Notifications
Behaviour Tracking
Benchmarking
Campaign Analytics
Campaign Management
Campaign Planning
Campaign Scheduling
Charting
Competitive Analysis
Customer Profiles
Customer Segmentation
Customisable Reports
Customisable Templates
Data Import/Export
Data Visualisation
Email Alerts
Engagement Tracking
Forecasting
Keyword Tracking
Mobile Alerts
Monitoring
Multi-Channel Management
Performance Metrics
Price / Margin Management
Purchasing & Receiving
Real Time Analytics
Real Time Comparisons
Real Time Data
Real Time Monitoring
Real Time Notifications
Real Time Reporting
Reporting & Statistics
Reporting/Analytics
SEO Management
Search/Filter
Sentiment Analysis
Social Media Integration
Social Media Monitoring
Tagging
Third Party Integrations
Trend Analysis
Visual Analytics
Web Traffic Reporting
Website Analytics
Website Monitoring
API
Access Controls/Permissions
Activity Dashboard
Ad hoc Analysis
Ad hoc Query
Ad hoc Reporting
Alerts/Notifications
Charting
Customisable Branding
Customisable Reports
Dashboard
Dashboard Creation
Data Capture and Transfer
Data Connectors
Data Discovery
Data Extraction
Data Import/Export
Data Mapping
Data Migration
Data Storage Management
Data Visualisation
Database Support
Drag & Drop
Forecasting
Metadata Management
Monitoring
Multiple Data Sources
Natural Language Search
Performance Metrics
Predictive Analytics
Query Builder
Real Time Analytics
Real Time Data
Real Time Reporting
Reporting & Statistics
Reporting/Analytics
Role-Based Permissions
Sales Trend Analysis
Search/Filter
Secure Data Storage
Self Service Data Preparation
Self-service Analytics
Sentiment Analysis
Storytelling
Third Party Integrations
Trend Analysis
User Management
Visual Analytics
Visual Discovery
Widgets
API
Access Controls/Permissions
Active Directory Integration
Activity Dashboard
Activity Tracking
Alerts/Notifications
CRM
Calendar Management
Cataloguing/Categorisation
Categorisation/Grouping
Chat/Messaging
Collaboration Tools
Commenting/Notes
Communication Management
Configurable Workflow
Content Library
Content Management
Customisable Branding
Customisable Forms
Customisable Reports
Customisable Templates
Customizable Fields
Data Import/Export
Decision Support Systems
Discussions / Forums
Document Management
Document Storage
Drag & Drop
Email Management
File Management
Full Text Search
Gamification
Knowledge Base Management
Live Chat
Multi-Language
Online Forums
Projections
Real Time Notifications
Reporting & Statistics
SSL Security
Self Service Portal
Self-Learning
Single Sign On
Social Media Integration
Surveys & Feedback
Tagging
Text Editing
Third Party Integrations
Widgets
Workflow Management
AI/Machine Learning
Annotations
Brief Analytics
Case Alerts
Case Law Research
Change Tracking
Data Aggregation and Publishing
Data Visualisation
Query Suggestions
Search History
Search/Filter
Self-Service Search
Statutes Research
Tax Law Research
Third-Party Analysis Integration
Trellis.law deployment and support
Training
In Person
Live Online
Webinars