15 years helping Irish businesses
choose better software
What Is Jira?
Jira is the #1 software development tool used by agile teams. Teams of 2 to 20,000 rely on Jira to manage every stage of their workflow, from planning to shipping and releasing. With native roadmaps, teams can ladder up their work to track the big picture. Jira's no-code automation engine allows teams to save time and increase power by automating any task or process with a few clicks. And with a free edition, teams up to ten users can leverage all the power of Jira at no cost, forever.
Where can Jira be deployed?
Cloud-based
On-premise
---
About the vendor
Atlassian
Located in San Francisco, US
Founded in 2013
Jira support
Phone Support
24/7 (Live rep)
Chat
Jira pricing
Starting Price:
US$7.75/month
Yes, has free trial
Yes, has free version
Jira has a free version and offers a free trial. Jira paid version starts at US$7.75/month.
About the vendor
Atlassian
Located in San Francisco, US
Founded in 2013
Jira support
Phone Support
24/7 (Live rep)
Chat
Jira videos and images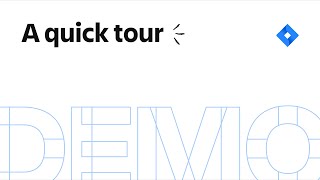 Features of Jira
@mentions
API
Access Controls/Permissions
Activity Dashboard
Activity Tracking
Ad hoc Reporting
Agile Methodologies
Alerts/Notifications
Approval Process Control
Assignment Management
Audit Trail
Backlog Management
Bar Chart
Budgeting/Forecasting
Bug/Issue Capture
Business Process Automation
Calendar Management
Capacity Management
Change Management
Cloud Computing
Collaboration Tools
Colour Codes/Icons
Commenting/Notes
Communication Management
Compatibility Testing
Compliance Management
Compliance Tracking
Configuration Management
Continuous Delivery
Create Subtasks
Customisable Dashboard
Dashboard
Data Connectors
Data Import/Export
Data Visualisation
Debugging
Deployment Management
Document Management
Drag & Drop
Employee Database
Employee Management
Employee Scheduling
File Sharing
For Developers
For IT Project Management
Forecasting
Forms Automation
Forms Management
Gantt/Timeline View
Goal Management
Goal Setting/Tracking
Graphical User Interface
Idea Management
Integrated Development Environment
Inventory Management
Issue Management
Issue Tracking
Kanban Board
Log Collection
Marketing Automation
Marketing Calendar
Media Planning
Milestone Tracking
Mobile Access
Multiple Projects
Online Time Clock
Percent-Complete Tracking
Portfolio Management
Prioritisation
Process Modeling & Designing
Product Data Management
Product Lifecycle Management
Product Roadmapping
Productivity Tools
Progress Tracking
Project Management
Project Planning
Project Planning/Scheduling
Project Scheduling
Project Time Tracking
Project Tracking
Quality Assurance
Real Time Notifications
Real Time Reporting
Real-Time Chat
Recurring Tasks
Release Planning
Reporting & Statistics
Reporting/Analytics
Reporting/Project Tracking
Resource Management
Resource Scheduling
Risk Management
Roadmapping
Rules-Based Workflow
Search/Filter
Single Page View
Spend Management
Sprint Planning
Stakeholder Defined Attributes
Status Tracking
Surveys & Feedback
Tagging
Task Editing/Updating
Task Management
Task Progress Tracking
Task Scheduling
Task Tagging
Team Management
Third Party Integrations
Ticket Management
Time & Expense Tracking
Time Tracking
Timesheet Management
Traceability
Transcripts/Chat History
Utilisation Reporting
Vacation/Leave Tracking
Vendor Management
Version Control
Visual Workflow Management
Visualisation
Web/Mobile App Development
Widgets
Workflow Configuration
Workflow Management
David
CEO and Co Founder in Thailand
Verified LinkedIn User
Computer Software, 11–50 Employees
Used the Software for: 2+ years
Reviewer Source
Complete Project management Solution
Comments: It's a great all in one agile tool. It's easy to use and very powerful. Jira has a lot of integrations.
Pros:
I've been using Jira for over 12 years. The software has grown and improved over time. Jira remains a leading product in class.
Cons:
The billing is a pain. Bitbucket is separated out and it's hard to manage the different accounts. The billing panel needs to be easier to use.
Alternatives Considered: ClickUp
Reasons for Choosing Jira: Azure Dev ops was quite expensive and the user management is painful
Switched From: Azure DevOps Services
Reasons for Switching to Jira: Jira is purpose built for Agile. Click up is one of those do everything tools.
Verified Reviewer
Verified LinkedIn User
Management Consulting, 201–500 Employees
Used the Software for: 2+ years
Reviewer Source
Jira is great tool for agile teams
Comments: Overall, Jira has some great features for project leaders but this product can be difficult to transition to due the lack user research on Atlassian's part. The transition can be slow and tough but once the teams are trained up the tool, the tool can become invaluable to work with.
Pros:
Jira helps team discover agile foundations with the guide of a scrum master or project leader. The sprints provide guardrails to teams take smaller chunks of work. Jira provides a centralized location to work in and can reduce the amount of communication gaps.
Cons:
The greatest opportunity Jira has is that the user experience is rough in the fact that the product needs in-depth training to properly use it. For example, there aren't any youtube tutorials or best practices documents on why the end user would use label or a component. Most project leaders I know do not have a standardization why they use that and it causes confusion on project teams. The product isn't a plug and play, it is more that any user will need several lessons on simple actions such as creating a story, creating a Jira board, and creating Jira JQL. At the end of the day, there is a steep learning curve for this product and that increases the resistance for enterprise teams to go agile.
Verified Reviewer
Verified LinkedIn User
Information Technology & Services, 501–1,000 Employees
Used the Software for: 2+ years
Reviewer Source
My views on Jira
Comments: overall it was a nice experience with Jira. Most of the teams have knowledge of how to use it is an advantage that saves some time in learning
Pros:
It has the capacity to manage multiple projects seamlessly and can cater to larger teams. It also has large userbase and easy to get help from the community
Cons:
Some features are not there and some are hard to use with the user interface being a little tricky
Kelly
Design Engineering Manager in US
Verified LinkedIn User
Computer Software, 1,001–5,000 Employees
Used the Software for: 1+ year
Reviewer Source
For all tickets, both internal and external, we use Jira
Comments: JIRA has powerful reporting features; for instance, you can quickly build dashboards to monitor the status of different bugs. It's easy to use and works well with other programs. Our software engineers have relied on JIRA for years, and they've never been happier with the software.
Pros:
Bug tracking and task allocation in software development are two areas where JIRA shines. Because of its adaptable nature, it may be fine-tuned to meet the specific requirements of any given project.
Cons:
There isn't anything to be critical of in JIRA. New users may find the process flow to be a bit challenging at first. The UI might use some modernization in terms of aesthetics.
Barbara
Marketing Specialist in Colombia
Verified LinkedIn User
Nonprofit Organisation Management, 51–200 Employees
Used the Software for: 1+ year
Reviewer Source
Project Management is easier with Jira
Comments: For sprint planning, we utilize Jira. Jira's best feature is that when we've entered the necessary information the first time, the system will recommend it for us the next time.
Pros:
Our on-site team is able to keep track of defects and prioritize fixes with ease thanks to JIRA's bug tracking and project task tracking features. Since I oversee the distribution of resources across several clients and projects that employ shared resources, Kanban boards allow me to keep track of how much time each activity takes on its own.
Cons:
Mobile access is a bit challenging when it concerns browser-based usage. One of the most effective methods of dealing with this is to create a high-quality user experience apart from any mobile app.