Local product
What Is EcoOnline Platform?
EcoOnline EHS is recognised as the most user-friendly EHS software solution on the market. With an innovative approach to user accessibility and business intelligence, EcoOnline engages all users to efficiently record data and obtain critical information wherever they are working, on whichever devices they choose to use. Our suite of feature-rich modules including incident management, risk assessment and audit management provides the perfect application of EcoOnline core capabilities.
Who Uses EcoOnline Platform?
Companies who want to make a difference in health and safety to protect all its employees. They want to create best practice processes and engage all workers in health and safety company wide.
Where can EcoOnline Platform be deployed?
Cloud-based
On-premise
---
About the vendor
EcoOnline
Located in Limerick, Ireland
Founded in 2007
EcoOnline Platform support
Languages
Danish, English, Finnish, Norwegian, Swedish
EcoOnline Platform pricing
Starting Price:
No free trial
No free version
EcoOnline Platform does not have a free version and does not offer a free trial.
About the vendor
EcoOnline
Located in Limerick, Ireland
Founded in 2007
EcoOnline Platform support
Languages
Danish, English, Finnish, Norwegian, Swedish
EcoOnline Platform videos and images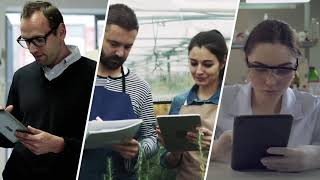 Features of EcoOnline Platform
Accident Investigation
Alerts/Notifications
Archiving & Retention
Audit Management
Audit Trail
Change Management
Communications Management
Complaint Management
Compliance Management
Corrective and Preventive Actions (CAPA)
Dashboard
Document Management
Incident Management
Incident Reporting
Inspection Management
Investigation Management
KRI (Key Risk Indicator) Monitoring
OSHA Recordkeeping
Occupational Health Management
Process/Workflow Automation
Quality Control
Reporting & Statistics
Reporting/Analytics
Risk Assessment
Risk Management
Risk Reporting
Root Cause Analysis
Task Management
Training Management
Version Control
EcoOnline Platform Alternatives
Reviews of EcoOnline Platform
Bill
Senior Site Manager in UK
Verified LinkedIn User
Used the Software for: 1+ year
I really find this a great and easy user-friendly system, easy to teach new users.
Pros:
When Hazards are spotted/identified and logged I find its very easy to close out/ track the said hazards.
Cons:
The drop-down box (housekeeping, hot works)and the like could do with more options, this would cover more site topics /hazards
Remy
Senior Engineer in Norway
Medical Devices, 201-500 Employees
Used the Software for: 2+ years
User friendly Chemical Inventory list with easy access to SDS
Comments: The ecoonline is a good software for keeping track of your chemical inventory list and chemical risk assessments.
The customer service is easy to contact and customer friendly and seek to solve any issues you encounter.
Pros:
The software is web based, so possible to log in to the Ecoonline platform wherever you are. Easy access to (relatively) updated safety data sheets and chemical risk assessments performed in ecoonline. The software is user friendly and there is no need for a chemical background to use the software. The software can be used for chemical risk assessments and to initiate risk reduction actions. It also includes the option for exposed employees (Ecoexposure). You can use the software to check your chemical inventory list against a number of laws and regulations (e.g. Candidate list) and create a number of reports.
Cons:
Not all chemicals in your inventory that are listet in e.g. the Candidate list show in the search. I suspect the reason is that ecoonline search for CAS-No, and since not all suubstances included in the candidate list have a CAS-No. they will not show in the resulted search list. The new ecoonline platform has some pros and cons itself. The risk assessment is more thorough, but is more difficult to use. We still use the old ecoonline platform on the daily basis, which most often cover our needs.
Megan
Quality Control Analyst in Ireland
Philanthropy, 201-500 Employees
Used the Software for: 6-12 months
MSD Dunboyne Biologics review
Comments: [SENSITIVE CONTENT HIDDEN] has been super helpful and proactive to work with. Her replies to ad hoc emails are almost instant and shes been a great representative.
Pros:
The automatic generation of a chemical risk assessment
Cons:
Having to have different new chemical approvals for products which are the same but have different manufacturers has been difficult for us. Also its not easy to search for a chemical risk assessment unless you know for definite a chemical that's in it.
Mandy
Health and Safety Manager in UK
Nonprofit Organisation Management, 201-500 Employees
Used the Software for: 1+ year
This is a must for any business
Comments: Overall my experience has been exactly what you would expect from a company who values you as a customer. Any issues I have had or questions I needed answers to has been dealt with quickly and efficiently. The team have been very supportive through the entire journey, especially [SENSITIVE CONTENT HIDDEN]
Pros:
Before starting to use Engage we used to do everything on spreadsheets and word documents. This now allows easier reporting, better follow through of actions, more staff engagement and a general improvement in health and safety behaviours amongst staff. It was so easy to put in place and the on-boarding was very well organised and at a pace which suited me
Cons:
The only thing I would improve would be the ability to connect with our Housing management software, but i think this is more of an issue with the software supplier rather than Engage.
, 501-1,000 Employees
Used the Software for: 2+ years
ALTRO Group
Comments: An easy to use and access module with superb support if required. The team are readily available to help and all users benefit from other users experiences and upgrades.
Pros:
The module is easy to use with either options to follow the set template, enter free text or both where required. It can be used by any number of users with little training required. Is easy to update and amend, especially with the cloning option which saves enormous amounts of time and effort, removing the need to continuously enter the same or similar data over and over. It also has the ability to share with any user involved in the process/activity and notify them when changes have been made.
Cons:
The COSHH pictograms require updating to current legislative standards