What Is eLabInventory?
eLabInventory is an advanced inventory and sample management lab software that goes beyond your typical LIMS. This highly customizable solution offers standardized documentation, efficient inventory storage, a full audit trail for every item, and more.
eLabInventory is available stand-alone or integrated into eLabJournal. Spend less time looking and more time researching. Start elevating your research with a free 30-day trial and/or personal demo!
Who Uses eLabInventory?
Life science research laboratories of all sizes. Organizations that need to comply with strict policies.
Where can eLabInventory be deployed?
Cloud-based
On-premise
eLabInventory pricing
Starting Price:
Yes, has free trial
No free version
eLabInventory does not have a free version but does offer a free trial.
Pricing plans
get a free trial
eLabInventory videos and images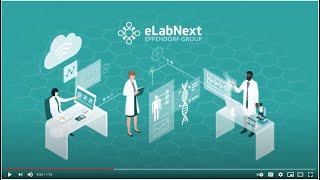 Features of eLabInventory
Calibration Management
Data Security
Inventory Auditing
Inventory Control
Inventory Management
Inventory Optimisation
Inventory Tracking
Lab Instruments Integration
Label Templates
Mobile Access
Order Management
Sample Management
Search/Filter
Supplier Management
eLabInventory Alternatives
Georg
Scientist in Austria
Biotechnology, 2–10 Employees
Used the Software for: 2+ years
More than just documentation
Comments: Implementation of eLabJournal improved our internal Project-Structure.
Pros:
For me personally, elabjournal is not only a high-level documentation platform, it actually improves my experiment planning, design and execution. It does so by enforcing the user to follow a rigid Project structure Project > Study > Experiment with specified aims and subaims breaking a complex project into simple tasks.
Cons:
view and editing tables is not integrated very well.
eLabNext Response
9 months ago
Hi Georg, thank you for taking the time to review eLabInventory! I'm happy to report that our team is hard at work on a major redesign of our Inventory module that will incorporate a streamlined approach to viewing sample records in table/list view. Until your dedicated account manager is always available for a free workflow consultation and may have some great suggestions for improving your process for importing samples in bulk!
Marta
Lab Manager in Netherlands
Biotechnology, 2–10 Employees
Used the Software for: 1-5 months
Always easy to find what you are looking for
Pros:
It has been really useful as a tool that allows you to track, predefined sample type characteristics and organized your stocks. We take advantage of the sample templates as well as the associated QR code for labelling.
Cons:
It is hard to find any feature that we don't like, everything works as it is supposed to.
eLabNext Response
9 months ago
Thanks for taking the time to review eLabInventory, Marta! Great to hear that you've been taking advantage of the extensive QR code integration, we've found that features such as the Barcode Automation add-on can really fast-track sample management for many of our high-throughput clients! Happy eLab-ing!
Abhishek
Manager in India
Hospital & Health Care, 1,001–5,000 Employees
Used the Software for: 6-12 months
Best software for laboratory inventory management
Comments: Overall, eLabInventory has undoubtedly improved the efficiency of my laboratory operations and I highly recommend it to other researchers and laboratory managers.
Pros:
The user-friendly interface allows for easy navigation and the comprehensive inventory management features make it simple to keep track of all laboratory equipment, chemicals, and samples.
Cons:
Some of the cons of eLabInventory as a laboratory inventory management software include limited integrations with other laboratory management software, limited reporting capabilities, and the software being subscription-based