What Is PayNW?
PayNW's expertise in delivering its world-class HCM cloud platform to meet YOUR unique needs today and tomorrow is what distinguishes PayNW as a partner rather than a vendor and what helps you get where you want to go.
PayNW offers a unified platform designed from the ground up with a single database/single employee record architecture, common user interface, configurable workflows, easy-to-use reporting, modern APIs and world-class security.
Who Uses PayNW?
Our HCM platform offers the depth and breadth needed by mid-sized and growing organizations looking for ways to more efficiently and productively manage and engage their workforce.
Where can PayNW be deployed?
Cloud, SaaS, Web-based, Android (Mobile), iPhone (Mobile), iPad (Mobile)
About the vendor
PayNorthwest
Located in Seattle, US
Founded in 2006
Phone Support
Countries available
Canada, Mexico, United States
Languages
English, Spanish
About the vendor
PayNorthwest
Located in Seattle, US
Founded in 2006
Phone Support
Countries available
Canada, Mexico, United States
Languages
English, Spanish
PayNW videos and images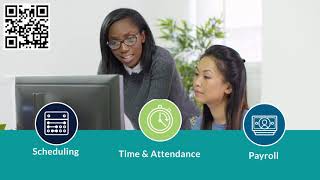 Compare PayNW with similar products
Features of PayNW
360 Degree Feedback
Applicant Tracking
Automated Scheduling
Calendar Management
Check Printing
Compensation Management
Compliance Management
Direct Deposit
Employee Database
Employee Management
Employee Portal
Employee Profiles
Employee Scheduling
Leave Tracking
Mobile Access
Multi-Location
Onboarding
Online Punch Card
Online Time Clock
Overtime Calculation
Payroll Management
Payroll Reporting
Punch card
Reporting/Analytics
Self Service Portal
Shift Swapping
Sick Leave Tracking
Tax Compliance
Time & Attendance
Time Off Management
Time Tracking
Timesheet Management
Vacation/Leave Tracking
W-2 Preparation
Sherry W.
HR Director in US
Sports, 501-1,000 Employees
Used the Software for: 6-12 months
Great Software and even better service.
Comments: As everyone knows payroll and HRIS conversions can be daunting to say the least. The team at ONEMINT was incredible. They went over the top to ensure that the workload of that conversion fell on them and not us. To be honest it was a bit scary how much they did as it felt as though we had not made much progress and next thing I know we are training on our system with all build, configuration and data loaded and I had not lifted a finger. Because of their implementation and service model it allowed for me and my team to continue to focus on our business and not on this project. The software is incredibly flexible and we were able to customize its workflows and process's to mirror and automate that of our business. We have already seen large savings of new operational efficiencies and expect to continue to see more as we become more familiar with the software and its robust capabilities.
Pros:
Implementation and Service model is the best I have ever come across. Robust and configurable system that allows you to tailor it to your specific business process's. Worth every penny spent when looking at both the service and the software. Cant believe we waiting as long as we did to move from the large competitors.
Cons:
Currently in the U.S for payroll. They said they are working on rolling out Canadian but as of yet they do not offer it. If you have a multi-national business, depending on how you structure the business they may not be the best. At times the amount that can be configured can seem overwhelming. They do a great job of explaining and doing the configuration for you but there were times when we became overwhelmed with which decision we actually wanted.
ONEMINT Response
6 years ago
Thank you Sherry! Its been a pleasure and we look forward to building a long lasting partnership with you and your team! -ONEMINT Team
Dana P.
Administrator in US
Hospital & Health Care, 51-200 Employees
Used the Software for: 1+ year
My go to for HR Payroll and all things Business is OneMint WorkforceONE
Comments: WorkForceONE is the total package for all my business needs. The staff are great, courteous and always prepared with the answers I need when I call, not in an hour or a day but immediately. Payroll was my initial reason to contact OneMint WorkForceONE. However since establishing this service we have added integrated time keeping and are also using the cloud based document storage and the integrated online employment advertising.
Pros:
Everything! From software to service this is truly the best payroll and HR software company we have ever worked with.
Cons:
The West coast time zone. It would be much more convenient to have someone available for those of us on the East and Central Standard Time.
ONEMINT Response
6 years ago
Thank you Dana and Ailero! Looking forward to many years of success together!
Brandon S.
President in US
Used the Software for: 1-5 months
Mr
Comments: I am estatic that I found an HR Suite that covers so many aspects of the employee lifecycle. The catch 22 is that it's incredibly customizable. This is great, in theory, but also means that it takes a long time to fully understand how to use, customize and configure the software.
Pros:
OneMint was the most robust and encompassing application I found when seeking an HR Suite. Ultimately I wanted as many functions under a single application as possible. OneMint has everything from ATS and onboarding to performance and payroll.
Cons:
As one might expect since they have so much functionality, they are not the 'best in breed' at any one particular function. This is understandable. However, there are some aspects that I find a bit lacking from what you would expect. This is notably the ATS and time/attendance, especially in terms of scheduling.
Tim O.
General Manager in US
Food & Beverages, 51-200 Employees
Used the Software for: 1+ year
Phenomenal HR/Payroll System, Even Better Support!!
Comments: This satisfies all of our HR, Payroll, and Recruitment needs. Everything is automated, the workflow is intuitive, the support team has walked us through every step. I could not recommend a better piece of software to make our HR processes effortlessly consistent.
Pros:
We've been able to automate hiring and benefits requests. Time recording has become more accurate and consistent. Our company structure is better defined, employees can see what opportunities exist within the company and what comes next.
Cons:
API setup is expensive, but the custom reporting has allowed us to bypass this requirement for now.
ONEMINT Response
6 years ago
Thank you so much for the kind words Tim! Could not be more thankful for an incredible client in Chukar Cherries! We look forward to many years of success together!
Paula S.
Staff Accountant/ Payroll in US
51-200 Employees
Used the Software for: 6-12 months
Cascadia Senior Living
Comments: Our implantation & support person is just awesome. He has made this transition so much easier than others we have encountered in the past. and is always willing to help with what ever we ask.
Pros:
We can create a report for almost anything we need
Cons:
Wish the payroll & HR tabs er combined for less moving back & forth between
ONEMINT Response
5 years ago
Thank you Paula! We are excited to have you and Cascadia as a client and look forward to many years of success!