What Is Flipsnack?
Flipsnack is the fastest PDF-to-flipbook converter on the market. This online publishing solution allows you to bring your PDFs to life, transforming them into life-like publications with a 3D flip-page effect. Alternatively, you can use our Design Studio to easily create engaging flipbooks from scratch.
Bring your printed catalogs to digital customers while embracing a more sustainable and cost-effective path for your business. Powerful features like shopping buttons, videos, GIFs, enticing p
Who Uses Flipsnack?
Flipsnack is a great solution for marketers, business owners and designers who want to create interactive marketing materials & internal communication documents, such as catalogs, brochures & more.
Where can Flipsnack be deployed?
Cloud-based
On-premise
---
About the vendor
Flipsnack
Located in San Francisco, US
Founded in 2011
Flipsnack pricing
Starting Price:
US$32.00/month
Yes, has free trial
No free version
Flipsnack does not have a free version but does offer a free trial. Flipsnack paid version starts at US$32.00/month.
Pricing plans
About the vendor
Flipsnack
Located in San Francisco, US
Founded in 2011
Flipsnack videos and images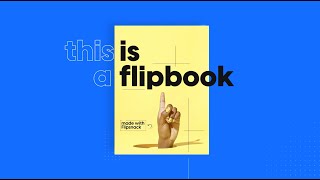 Features of Flipsnack
Access Controls/Permissions
Activity Tracking
Agent Management
Animation
Asset Library
Asset Sharing
Audio File Management
Brand Guidelines
CAD Tools
Catalogue Creation
Cataloguing/Categorisation
Categorisation/Grouping
Circulation Management
Client Management
Collaboration Tools
Content Import/Export
Content Library
Content Management
Content Publishing Options
Custom Fonts
Customisable Branding
Customisable Templates
Customization
Data Import/Export
Data Security
Design Templates
Digital Asset Management
Document Capture
Document Classification
Document Management
Document Storage
Drag & Drop
Electronic Forms
Encryption
File Sharing
Full Text Search
Image Editing
Interaction Tracking
Interactive Content
Layout & Design
Lead Capture
Lead Management
Listing Management
Media Library
Mobile Access
Multi-Channel Campaigns
Multi-Channel Marketing
Order Management
Pricing Management
Property Management
Publish Scheduling
Publishing/Sharing
Quotes/Estimates
Reporting & Statistics
Reporting/Analytics
Role-Based Permissions
SEO Management
Search/Filter
Single Sign On
Template Management
Templates
Text Editing
Third Party Integrations
Version Control
Video Support
Workflow Management
eCommerce Management
Thomas J
Analytics | HubSpot in US
Verified LinkedIn User
Media Production, 51–200 Employees
Used the Software for: 1+ year
Flipsnack Review
Comments: We are using it to display our print magazine online to web visitors and overally have had a good experience with Flipsnack.
Pros:
Very easy to get started. We used several other products that were more expensive, less features and harder to use before finding Flipsnack.
Cons:
Nothing yet that we have found but we are just beginning to use it at scale. If I were to pick something I would like to have more options it would be on gating it. We use it on a membership site so I have had to find ways to gate the pages themselves instead of the reader.
Flipsnack Response
4 years ago
Hi Thomas, Thank you for the kind review. It would be very helpful for us to know more about how you would like to gate access to your online magazine. Who knows, perhaps we'll find a solution! Please email us at [email protected]
Jessica
Administrative Manager in US
Real Estate, 11–50 Employees
Used the Software for: 2+ years
Great for real estate inventory catalogs!
Comments: Overall, Flipsnack has been a great resource for our digital catalogs. We've been using the products for several years now, but have only had a paid account for the past year so that we could do more with it - we are please with what we've been able to do! I've only had two occasions where something went wrong technically with our catalog and Flipsnack's team was quick to respond and resolve the issues.
Pros:
We use Flipsnack to present our listing inventory as a sharable catalog. Listing inventory is constantly changing which means the catalog needs to be updated almost daily. It's super easy for me to update the catalog in Flipsnack so that clients always have the most up-to-date information. I like that the sharable link stays the same.
Cons:
I do most of my editing outside of Flipsnack (in MS Publisher), then upload PDFs to keep our catalog up-to-date. I did try building the catalog in Flipsnack but found that some of the functionality that I frequently use in MS Publisher isn't available in Flipsnack.
Alternatives Considered: Issuu
Reasons for Switching to Flipsnack: I was already familiar with Flipsnack from prior use before deciding to purchase.
Flipsnack Response
3 months ago
Thank you for the review, Jessica! We are pleased to know you like using Flipsnack after all these years. Your feedback helps us a lot!
Arun
Graphic designer in India
Verified LinkedIn User
Graphic Design, 1,001–5,000 Employees
Used the Software for: 6-12 months
Decent designing and marketing tool for me
Comments: Flipsnack is an excellent solution for quickly and easily bringing your PDFs to life. It's easy to use, fast, and offers powerful features like shopping buttons, videos, and GIFs. However, its pricing plans may be too expensive for some users and the Design Studio feature isn't as powerful as other solutions. As such, it may be best suited for those who need fast PDF-to-flipbook conversion and don't require the more advanced features.
Pros:
Flipsnack's quick PDF-to-flipbook conversion sets it apart. Its basic, intuitive UI makes it easy to use. Flipsnack's buying buttons, videos, and GIFs help bring catalogs to life.
Cons:
Flipsnack's pricing plans may be too expensive for some users, and the Design Studio feature isn't as powerful as some other publishing solutions. Additionally, some users have reported issues with the 3D flip-page effect not working properly in certain browsers.
Flipsnack Response
last month
Thank you so much for the review, Arun! We're glad that our quick PDF-to-flipbook conversion and interactive features have helped bring your catalogs to life. We understand that our pricing plans may not be suitable for everyone, but we try to offer various options to fit different budgets and needs. We're constantly working to improve our platform and add new features to help our users create even more engaging content. Your feedback helps us a lot, and the team will investigate the issues you mentioned.
Entertainment, 2–10 Employees
Used the Software for: 1-5 months
Text editor bug is a huge problem
Comments: Awful customer service. Clearly outsourced oversees and with little knowledge of the product. No phone number available to call. Waste of time.
Pros:
Very little. Basic functions work ok.
Cons:
For weeks I have been going in circles with customer service having to prove that the view one sees in their EDITOR mode is different from the published mode. In short, the text box formatting has a bug and you cannot access the html to correct it. I have sent them several screen shots of the two and the obvious discrepancy and I have been getting back lame answers, mainly blaming me. Today they admitted to the bug. But clearly others would have encountered an error simply caused by coping text boxes! Awful.
Flipsnack Response
4 years ago
Hello Dan, We're really sorry you had an unpleasant experience on our platform, but I can assure you we are doing the best we can in order to fix the issue that you are currently encountering. We always try to help our customers the best we can, but it seems like we missed some details along the way regarding the issue you have encountered, and we are truly sorry about this. Our main purpose is to help our customers reach their goals. While our team tried to investigate and even replicate this issue, we were unable to reproduce the same behavior on our end, regardless of how many times we tried. In regards to this issue, I promise you that we are not going to overlook the inconvenience you have encountered or place the blame on you, but on the contrary, we are going to do the best we can in order to fix it and to make sure you have a great time on our platform.
Tammie
Founder and Creative Director in US
Graphic Design, 2–10 Employees
Used the Software for: 2+ years
The Best of Its Kind
Comments: Flipsnack looks better, works better, and is more cost-effective than the competition. It's simply the best digital flipbook on the market.
Pros:
Flipsnack gives you the print experience in a digital form. You can enjoy flipping through a book or magazine and get the full experience without paper. As a graphic designer, it would be very difficult to run my business without Flipsnack, because my clients would not feel the full value of my designs if they just viewed proofs as PDF email attachments.
Cons:
Not a dislike, but just an area for future growth: more automation and integration capabilities for auto-generating flipbooks and auto-updating content within the flipbooks, such as page numbers. Flipsnack is actively developing these capabilities and I'm eagerly waiting until they are available.
Flipsnack Response
4 months ago
Thank you so much for the fantastic review and feedback! We are pleased to know you like Flipsnack and that you find it so helpful. We are working on the capabilities you`ve mentioned and hope they will soon be available on our platform. ����