15 years helping Irish businesses
choose better software
What Is Flipsnack?
Flipsnack is the fastest PDF-to-flipbook converter on the market. This online publishing solution allows you to bring your PDFs to life, transforming them into life-like publications with a 3D flip-page effect. Alternatively, you can use our Design Studio to easily create engaging flipbooks from scratch.
Bring your printed catalogs to digital customers while embracing a more sustainable and cost-effective path for your business. Powerful features like shopping buttons, videos, GIFs, enticing p
Who Uses Flipsnack?
Flipsnack is a great solution for marketers, business owners and designers who want to create interactive marketing materials & internal communication documents, such as catalogs, brochures & more.
Where can Flipsnack be deployed?
Cloud-based
On-premise
---
About the vendor
Flipsnack
Located in San Francisco, US
Founded in 2011
Flipsnack pricing
Starting Price:
US$32.00/month
Yes, has free trial
No free version
Flipsnack does not have a free version but does offer a free trial. Flipsnack paid version starts at US$32.00/month.
About the vendor
Flipsnack
Located in San Francisco, US
Founded in 2011
Flipsnack videos and images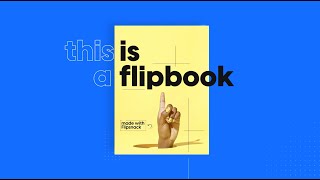 Features of Flipsnack
Access Controls/Permissions
Activity Tracking
Animation
Asset Library
Asset Sharing
Audio File Management
Brand Guidelines
CAD Tools
Catalogue Creation
Cataloguing/Categorisation
Categorisation/Grouping
Circulation Management
Collaboration Tools
Commenting/Notes
Contact Management
Content Import/Export
Content Library
Content Management
Content Publishing Options
Custom Fonts
Customisable Branding
Customisable Templates
Customization
Data Import/Export
Data Security
Design Management
Design Templates
Digital Asset Management
Document Capture
Document Classification
Document Management
Document Storage
Drag & Drop
Electronic Forms
Encryption
File Sharing
For Real Estate Agencies
For Sales Teams/Organizations
Full Text Search
Image Editing
Image Library
Interactive Content
Layout & Design
Lead Management
Listing Management
Media Library
Mobile Access
Multi-Channel Campaigns
Multi-Channel Marketing
Order Management
Pricing Management
Property Management
Publish Scheduling
Publishing/Sharing
Quotes/Estimates
Reporting & Statistics
Reporting/Analytics
Role-Based Permissions
SEO Management
Search/Filter
Single Sign On
Subscription Management
Template Management
Templates
Text Editing
Third Party Integrations
Version Control
Video Support
Workflow Management
eCommerce Management
Thomas J
Analytics | HubSpot in US
Verified LinkedIn User
Media Production, 51–200 Employees
Used the Software for: 1+ year
Reviewer Source
Flipsnack Review
Comments: We are using it to display our print magazine online to web visitors and overally have had a good experience with Flipsnack.
Pros:
Very easy to get started. We used several other products that were more expensive, less features and harder to use before finding Flipsnack.
Cons:
Nothing yet that we have found but we are just beginning to use it at scale. If I were to pick something I would like to have more options it would be on gating it. We use it on a membership site so I have had to find ways to gate the pages themselves instead of the reader.
Flipsnack Response
5 years ago
Hi Thomas, Thank you for the kind review. It would be very helpful for us to know more about how you would like to gate access to your online magazine. Who knows, perhaps we'll find a solution! Please email us at [email protected]
Publishing, 2–10 Employees
Used the Software for: 2+ years
Reviewer Source
Holistic approach to publishing and documents handling needs.
Comments: Purposed to secure delivery and professional services. It is a smart tool to work with and a sure way for greater results.
Pros:
As a business owner, I have the goal and mandate to run things with the highest professionalism possible. It takes working with the best in order to deliver the best results. I choose Flipsnack for this reason. No disappointments. I am happy to be under its roof.
Cons:
I have not found anything undesirable about Flipsnack. Everything works to my favour.
Flipsnack Response
last month
Thank you very much for sharing your thoughts with us, Peter! Glad to hear that your experience with Flipsnack is a positive one! 💙
Verified Reviewer
Verified LinkedIn User
Graphic Design, 2–10 Employees
Used the Software for: Free Trial
Reviewer Source
Horrible platform lacking fuction and customer support
Pros:
We were initially attracted to Flipsnack for the PDF flip feature and the ability to add in image carousels, videos and use our domain.
Cons:
The platform doesn't hold your font formatting - meaning after you finish your project and preview, and you return to your edit screen all the copy returns to a small black font - a nightmare. No data features - your reports and decks have graphs and pie charts. They can't build them nor can they be animated in any way. The builder is beyond terrible to use. You expect a Canva type experience, however, this platform is lightyears behind. Incredibly overpriced to get all the functions they advertise. Once Canva adds these capabilities this platform will be obsolete. Customer service is only available a few hours a day. Every time we tried to contact support it said they were closed. We tried in the evening, morning the next day and afternoon - nothing.
Flipsnack Response
2 days ago
Hello, We're very sorry to hear that you've had such a negative experience with our platform. It's disheartening to hear that you've tried to contact our support team but couldn't receive assistance due to our working hours. We will definitely consider your feedback and use it to further advance our platform, but we would love to hear more about what we could improve to make your experience better. If you are willing to share some more details about this with us then please send us an email at [email protected] or you can reach our Live Chat which is available from Monday - Friday, 6 am - 11 pm GMT
Cameron
Team Manager in US
Marketing & Advertising, 11–50 Employees
Used the Software for: 2+ years
Reviewer Source
Easy to Use and Affordable
Comments: We find it easy and overall affordable to provide our clients with these magazines. It is a great value add for us. Additionally it allows us to present our marketing material in a unique and upscale way
Pros:
The creation/editing of magazines is really easy, and I love the features that are now in editing (e.g. hyperlinking). Once created the magazines are easily shareable and you can whitelabel the sharing and magazine. And there are no ads when you share, which is important to our clients. It is easy to search for and organize magazines.
Cons:
The enterprise pricing/setup for additional magazines could use modification for companies that have/keep many magazines on hand. We have to go in and delete old magazines to keep the number down to 1000. The cost to add more magazines was too pricey for us.
Flipsnack Response
2 months ago
Your feedback helps us a lot, Cameron. Thank you!
Dan
Creative Director in UK
Design, 51–200 Employees
Used the Software for: 2+ years
Reviewer Source
Creating an in-flight experience that flies
Comments: FlipSnack helps bring one of our key client's most important digital communications to life. With over 400k views per day via a dedicated website, it's critical that the software and functionality operates perfectly. FlipSnack provides us with he peace of mind, as well as the quality customer experience, that we need.
Pros:
Of all the interactive online publication platforms we've investigated (and there's quite a few of those), we've found FlipSnack to be easiest to work with, specifically how it integrates interactive animation and video, and the application of quick links, folios and call-outs.
Cons:
We have experienced super-slow page turning on some of our machines, and we've never quite resolved it, but we think it's down to a browser issue, and not the FlipSnack platform.
Flipsnack Response
last month
Thank you so much for taking the time to leave this review, Dan! Could you please share a few more details with us about the slow page turning? Our support team can investigate this and ensure your readers get the best experience possible when viewing your flipbooks. Just leave us a message on our live chat or email us at [email protected] 😊