What Is Google Cloud Platform?
Cloud Platform is a set of modular cloud-based services that allow you to create anything from simple websites to complex applications.
Who Uses Google Cloud Platform?
Developers, IT, DBAs; customers of all sizes
Google Cloud Platform Details
Google
Founded in 2012
Google Cloud Platform Details
Google
Founded in 2012
Google Cloud Platform videos and images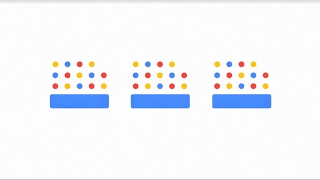 Compare Google Cloud Platform with similar products
Starting price
US$0.01
N/A
N/A
N/A
Google Cloud Platform deployment and support
Support
Email/Help Desk
Knowledge Base
Phone Support
24/7 (Live rep)
Chat
Deployment
Cloud, SaaS, Web-based
Mac (Desktop)
Windows (Desktop)
Android (Mobile)
iPhone (Mobile)
iPad (Mobile)
Training
In Person
Live Online
Webinars
Documentation
Videos
Google Cloud Platform Features
Darien C.
Associate Pastor in Canada
Verified LinkedIn User
Religious Institutions, 2-10 Employees
Used the Software for: 1+ year
Alternatives Considered:
GCP is a robust, powerful platform that offers simple cloud hosting for websites
Comments: Google Cloud Platform allows our website to scale rapidly as needed, while offering a cheap and completely customizable hosting platform. While complicated, GCP allows power users to run very powerful websites for fairly cheap, and unlimited potential for future development.
Pros:
GCP is a very complicated platform, with unlimited potential for those who know how to use it; but once you learn how to use a specific tool - it becomes a very powerful and simple tool to use. I currently only use the Compute Manager (Virtual Machine), VPC Network (External IP) and Network Services (Cloud DNS) to run a cloud-based Wordpress site. Overall, once you learn the system, Google Cloud offers a very powerful solution for web management - giving unlimited potential for upgrades & sizes, allowing for localized solutions & access to the full Google Cloud network, and giving a (cheap) solution for powerful web hosting. With GCP, we spend only $7 a month (CAD), and our site runs significantly faster than it previously did on other hosting services. On top of that, GCP allows complete control over the backend linux server; which is a learning curve in itself, but offers quick & easy ways to manage every aspect of your website - the PHP version, specific file permissions, custom platform solutions (such as access to install different Google API's).
Cons:
Google Cloud Platform is an insanely powerful platform with incredible features, but it also carries a VERY steep learning curve and is not for the faint of heart. While other web hosting services provide a simple interface most people can learn quickly, GCP throws you into the deep-end; requiring deeper knowledge of linux code (for backend management) and an understanding of web hosting in order to operate properly. Fortunately, with numerous guides and support forums/groups out there, it can be easy to learn.
Andrew M.
Clinical Data Manager in UK
Verified LinkedIn User
Research, 51-200 Employees
Used the Software for: 1+ year
Alternatives Considered:
Google Cloud is a cost effective alternative to S3 and continually improving -watch this space.
Comments: Google Cloud has allowed us to scale key parts of our data pipeline and democratise access to data for reporting; removing bottlenecks in reporting and allowing self-service analytics, but it is overkill for companies that don't deal with pentabytes of data.
Pros:
The integration with other Google products is particularly impressive and makes it easy to set up. Using Forms for entry to Sheets which sync to BigQuery and DataStudio makes for very quick and easy expansion. Recently they have added a feature whereby query results can be viewed in Sheets for quick, less technical analysis. I was particularly impressed by BigQuery's free public datasets: such as covid. AppSheet is much easier to use than MS PowerApps. They are continually adding novel features, with a natural language processing feature coming soon, allowing SQL queries to be composed using natural English.
Cons:
BigQuery does not feel like a mature product yet. The UI can be buggy and is not particularly user friendly. DataStudio lacks the flexibility of software like MS PowerBI; it lacks basic scientific graphs like boxplots and control charts and I would not recommend it for scientific data. AppSheet lacks the flexibility of MS PowerApps and is priced per user, making it expensive to scale and greatly reducing the potential use cases.
Lorri D.
Owner/Financial Planner in US
Financial Services, Self Employed
Used the Software for: 2+ years
Alternatives Considered:
Works great for a business owner on a budget
Comments: It's been great. Easy for me, easy for clients, and easy for colleagues and collaborators to use. It does everything I need.
Pros:
This is easy to use, and for very small businesses, the free version might be sufficient. So it's very accessible from a price perspective. I pay for the business set up, which is $14 per month, in part because of the email archiving functionality which I need for my particular industry. In addition, because everyone is using google these days for email, files and calendar items are super easy to share with my clients.
Cons:
I use Microsoft in my other job, and I do think it's a more robust software, and that Office documents still have a lot of functionality compared to Google docs. That being said, the price of Microsoft Office and Cloud is prohibitive for a business the size of mine.
Gaurav G.
Data Analyst in US
Food & Beverages, 5,001-10,000 Employees
Used the Software for: 2+ years
Robust clickstream data storage and analysis tool
Comments: My overall experience with Google Cloud Platform has been satisfactory. I have been able to work with IT to import marketing campaigns data from multiple sources and store them for querying by analysts in my team. Due to scalability and stability of databases in GCP, I can keep moving more marketing data without worrying about slowing down the databases or crashing them. So, all analytics pulled using this imported data can populate a dashboard and keep it updated with fresh insights. Which helps in driving higher ROI.
Pros:
My marketing team uses Google Cloud Platform to collect Google Analytics clickstream data and marry it with structured data from other sources. I analyze that correlated dataset using SQL queries. Some benefits I see off using GCP: I can access data online using a Google email address which I already use for other Google tools. I can export the data extract using Google Sheets and store it in Google Drive. I can import additional data by setting up a daily feed from Google Analytics. So, I get the benefits of a relational database with ability to scale using Google servers.
Cons:
Google Cloud Platform is great for importing datasets from Google Analytics and other Google suite tools. But from tools which are not in the Google eco system, it involves heavy lift from ETL developers or architects. Additionally, GCP Bigquery tool has a limit on the volume of queries an analyst can run. Once that limit or cap is crossed, companies have to pay extra. So, using the LIMIT command in SQL becomes critical to limit the numbers of rows. Also, there is a challenge of legacy SQL vs. current version because they use different syntax.
Verified Reviewer
Systems Support Engineer - Managed Services in Sri Lanka
Verified LinkedIn User
Information Technology & Services, 501-1,000 Employees
Used the Software for: 2+ years
Alternatives Considered:
Best Public cloud platform
Comments: We are using GCP for years now. We have deployed healthcare, telecommunication, education and logistics business applications on GCP. All applications were migrated from on-prem. Deployments were not too hard. Even though the pricing model is bit complex this is still cheaper than most of the cloud vendors. No repatriations so far.
Pros:
+ Free tier available + Highly scalable + Security + Pay-as-you-go option ,so we have to pay only pay only for the usage. + Bring your own License capability. + Very easy to integrate with Google services.
Cons:
+ Less number of datacenters across the world comparing to other vendors. + Pricing is bit complex + Customer services and support services could be improved