What Is IT Glue?
IT Glue is the first documentation platform specifically built for the needs of IT professionals. With IT Glue, your team will have IT asset, vendor and software information, along with passwords, contacts and SOPs, all in a single pane of glass. Each piece of documentation can be linked to the others, making for a seamless experience where your team has everything they need at their fingertips, without toggling between multiple applications.
Who Uses IT Glue?
IT Glue is designed to help IT professionals document SOPs, passwords, assets, vendors, and users. Whether you're running an IT team or an MSP, IT Glue centralizes and standardizes your documentation.
Where can IT Glue be deployed?
Cloud-based
On-premise
---
About the vendor
Kaseya
Located in Miami, US
Founded in 2004
IT Glue pricing
Starting Price:
US$29.00/month
IT Glue does not have a free version. IT Glue paid version starts at US$29.00/month.
Pricing plans
About the vendor
Kaseya
Located in Miami, US
Founded in 2004
IT Glue videos and images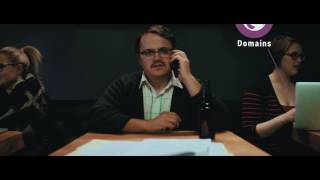 Features of IT Glue
Access Controls/Permissions
Activity Tracking
Alerts/Notifications
Archiving & Retention
Asset Lifecycle Management
Asset Tracking
Audit Management
Audit Trail
Backup and Recovery
Collaboration Tools
Compliance Tracking
Configuration Management
Contract/License Management
Customisable Branding
Customisable Templates
Dashboard
Document Capture
Document Management
Document Storage
Documentation Management
Drag & Drop
For the IT sector
Full Text Search
IT Asset Tracking
IT Reporting
Inventory Management
Inventory Tracking
Knowledge Base Management
Performance Metrics
Process/Workflow Automation
Real Time Notifications
Reporting/Analytics
Search/Filter
Self Service Portal
Single Sign On
Supplier Management
Third Party Integrations
User Management
Version Control
Workflow Management
Nathan
NOC Manager in US
Verified LinkedIn User
, 11–50 Employees
Used the Software for: 2+ years
ITGlue has transformed our ability to accurately document our clients' IT infrastructure.
Pros:
The ability to tag different items and configurations within ITGlue allows us to document all of the impacted components in an IT system. For example, we can document the virtualization environment for a client by tagging the physical hypervisors, the virtualization license, the VMs that are hosted on the hypervisors, the credentials used to access the hypervisors and the virtualization environment, etc. This has greatly reduced the time needed to support our clients. I also like the integrations with ConnectWise and Kaseya.
Cons:
There isn't much that I can say about ITGlue that is negative. I would like the ability to export a runbook for a client into PDF. I know they are working on this feature but it isn't available yet.
Michael
Director of Engineering and Technology in US
Information Technology & Services, 11–50 Employees
Used the Software for: 6-12 months
One stop shop for your Knowledge Base needs.
Comments: Since implementation, our staff has become more organized with our password management, knowledge base / document creation, and vendor management. We constantly see techs answer questions to other staff members regarding customer and vendor info with "It's in IT Glue." So long as everyone is onboard with putting the info in the platform, it saves time of having to reach out to specific resources for a peice of information.
Pros:
My favorite function of IT Glue is the fact that we're able to store many forms of information on the platform, along with consume information from various sources, in-turn saving time in gathering relevant information on our clients and infrastructure.
Cons:
The organization can be a little much, but I think it's just due to the sheer number of things you can do with the platform. We discover new things with IT Glue frequently, and it sometimes requires a single resource to manage how the platform should be used in the organization, or at least lay down some groundwork and rules for staff to follow so data can be populated effectively.
Alternatives Considered: Hudu
Reasons for Choosing IT Glue: We experienced a number of downtime events with Passportal, that pushed us to looking at another platform. Additionally, the number of features and integrations available for IT Glue, along with its long-standing use in the MSP community influenced our decision.
Switched From: Passportal
Reasons for Switching to IT Glue: Features, integrations, and personal experience provided by one of our valued staff from previous use in another organization. The latter really gave us the push we needed as he provided valid use cases and efficiencies that the product provided for his organization.
John
Operations Director in UK
Information Technology & Services, 11–50 Employees
Used the Software for: 2+ years
4+ years of use
Comments: We've got a centralised CMDB now so that's the positive. Ensuring it's up to date is difficult (Cultural issues) and you can end up unearthing bad data elsewhere as part of the adoption.
Pros:
Herding technical people into one repository for configuration information was the ultimate goal, away from Excel and OneNote. Got there in the end but don't under estimate the culture change needed. ITGlue provides the central store for information, pulling in info from various integrations.
Cons:
There's some elements that are inflexible. It's easy to create "Flexible Asset Sprawl", especially when trying integrations, Network Detective, Datto RMM, Lionguard, Datto BCR all create their own and it can become quite unwieldy. Also, bear in mind that its "GIGO" so if you've got rubbish in your PSA, it will resurface in ITGlue.
Adam
Senior IT System Architect in US
Architecture & Planning, 201–500 Employees
Used the Software for: 2+ years
The flagship IT Documentation software
Comments: Glue is instrumental in our department's success. It replaced a lot of chaotic password management and has given us a lot of peace of mind to handle disaster recovery and day to day management. We are very happy with it and will likely continue using it for many years.
Pros:
IT glue gives you a flexible way to manage your IT documentation. While some edge scenarios can be cumbersome, the fact is that it is the only platform we have tried (short of a fully customized Sharepoint setup) that is completely flexible to let us build the assets the way we want to without railroading us.
Cons:
I feel like the pace of development has slowed significantly since the Kaseya acquisition and the focus is now on upselling other Kaseya products that we have no use for. However, new features are still coming out. I would also like to see an alternative way to handle asset management besides 'Configurations' or having to run a secondary PSA just to handle ITAM.
Alternatives Considered: Microsoft SharePoint and Zoho Wiki
Reasons for Switching to IT Glue: IT glue struck the right balance between having to configure everything ourselves and having enough 'out of the box' components to get us started right away. SSO integration with Okta is also a huge benefit.
Daniel
Service Delivery Management in New Zealand
Information Technology & Services, 11–50 Employees
Used the Software for: 2+ years
ITglue - a core part of our business
Comments: My overall experience with IT Glue has been highly positive. As a user, I found the platform to be highly effective in managing and organizing documentation for my organization. The platform offers a comprehensive range of features and tools that enable users to easily create, store, and access critical information.
Pros:
The platform is highly customizable and user-friendly, with a sleek and modern interface that makes navigation and data input simple and intuitive.Another standout feature of IT Glue is its integration capabilities. The platform seamlessly integrates with a wide range of tools and services, making it easy to connect with other applications that are used regularly.
Cons:
One of the main concerns I had with IT Glue was its pricing structure. Although the platform offers a comprehensive range of features and tools, it can be quite expensive for smaller organizations, which may not be able to justify the cost.Another challenge I faced was with the search functionality of IT Glue. While the platform does offer a search bar, it was not always accurate, and it could be difficult to locate specific pieces of information or documentation quickly.