Who Uses Backbone?
BACKBONE is useful for the following potential customer groups: 1. Digital Native E-Commerce players searching for more flexibility to scale 2. Omnichannel Retailers 3. Transformational Retailers
What Is Backbone?
BACKBONE is an API based and enterprise ready infrastructure solution designed for ambitious eCommerce companies. Backbone manages your products like a PIM in a flexible, fully-searchable product catalog. It also handles your customers' orders and manages your inventory in real-time. With the warehousing and logistics function you are able to manage multiple carriers and dropshipping partners.
Backbone Details
https://cloud.aboutyou.com
Backbone Pricing Overview
Backbone does not have a free version and does not offer a free trial.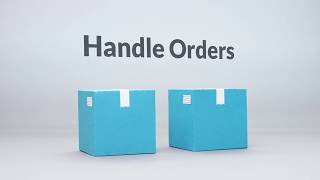 Play
Backbone Features
CRM
Data Security
Email Marketing
Inventory Management
Kitting
Mobile Access
Multi-Channel Marketing
Multi-Store Management
Promotions Management
Returns Management
Reviews Management
SEO Management
Templates