What Is Zoho Desk?
Zoho Desk is a web-based customer service application that helps your company build stronger relationships with customers. With Zoho Desk, agents become more productive, managers become more impactful, and customers become more empowered. It's customizable, convenient to use, and it doesn't cost you a fortune. Part of Zoho's 40+ strong suite of business software, Zoho Desk brings you the power to put customer service at the heart of your company.
Who Uses Zoho Desk?
Zoho Desk is most beneficial to customer-focused companies with passionate service teams and a large volume of frequent customer interactions. It scales to any size and fits many verticals.
Where can Zoho Desk be deployed?
Cloud, SaaS, Web-based, Mac (Desktop), Windows (Desktop), Android (Mobile), iPhone (Mobile), iPad (Mobile)
About the vendor
Zoho
Founded in 1996
Phone Support
24/7 (Live rep)
Chat
About the vendor
Zoho
Founded in 1996
Phone Support
24/7 (Live rep)
Chat
Zoho Desk videos and images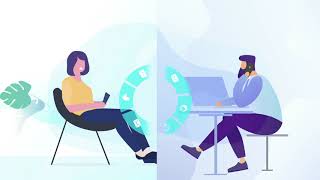 Compare Zoho Desk with similar products
Features of Zoho Desk
Access Controls/Permissions
Account Management
Activity Dashboard
Activity Tracking
Alerts / Escalation
Alerts/Notifications
Appointment Management
Assignment Management
Auto-Responders
Automated Routing
Billing & Invoicing
CRM
Call Centre Management
Call Logging
Call Monitoring
Call Recording
Call Scripting
Cataloguing/Categorisation
Chatbot
Collaboration Tools
Communication Management
Contact Database
Content Management
Customer Complaint Tracking
Customer Database
Customer Engagement
Customer Experience Management
Customer History
Customisable Branding
Customisable Templates
Dashboard
Discussions / Forums
Document Management
Email Management
Feedback Management
File Sharing
Full Text Search
Interaction Tracking
Issue Tracking
Knowledge Base Management
Knowledge Management
Live Chat
Macros/Templated Responses
Mobile Access
Multi-Channel Communication
Multi-Channel Data Collection
Negative Feedback Management
Offline Form
Onboarding
Performance Metrics
Personalisation
Prioritisation
Proactive Chat
Queue Management
Quotes/Estimates
Real-time Consumer-facing Chat
Reporting & Statistics
Reporting/Analytics
Routing
Self Service Portal
Sentiment Analysis
Service Level Agreement (SLA) Management
Support Ticket Management
Survey/Poll Management
Surveys & Feedback
Task Management
Template Management
Text Analysis
Text Editing
Third Party Integrations
Ticket Management
Transcripts/Chat History
Transfers/Routing
Usage Tracking/Analytics
VoIP Connection
Widgets
Workflow Configuration
Workflow Management
Mehandi I.
Junior Conusltant in India
Verified LinkedIn User
Information Technology & Services, 2-10 Employees
Used the Software for: 2+ years
Review for Zoho Desk
Comments: Business problems which I am solving with Zoho Desk are as such:- 1) Solving customer quries.
2) Solving internal teams queries.
3) Tracking pendign tickets.
4) Collecting tickets from multiple channels. Benefits:- 1) Saving time.
2) Making our customers happy by timely solution of their queries.
Pros:
Things which I like most about ZohonDesk are as such:- 1) Inexpensive 2) Easy to customize, manage and use. 3) User firendly UI. 4) one of the best in the industry. 5) Variety of Functions and customizations available. 6) Easily integrate with multi-channel for collecting tickets. Even more..
Cons:
Things which I like least about Zoho Desk are:- 1) Speed at which it works and apart from point 1, there is nothing else which I like least about zoho desk.
Amira D.
Site Architect in Jordan
Construction, 1,001-5,000 Employees
Used the Software for: 2+ years
An ideal tool to achieve the best tracking and interaction with customer requests
Comments: Zoho Desk has enabled us to interact in an innovative way with customers and increased the cooperation of team members to ensure that all open tickets are closed and all inquiries are answered in the specified times and without delay, which raised the level of satisfaction of our customers with the rapid response to them.
Pros:
I appreciate the ease of use and ease of setting up operations in Zoho Desk, as it makes everything go smoothly and the staff can also be in harmony with each other when performing jobs. I love the design of the customer portal, where you find all the information, as well as requests and pending tasks, as well as the dates required to be completed with it. I also love the communication channels that Zoho Desk provides, which keeps the work team connected at all times and under all circumstances. I also like the capabilities that Zoho Desk provides, which also enables customers to easily know the status of their orders, which enhances customer confidence in the organization in general.
Cons:
It is not a lot of negative or complicated matters, as it is easy to enable all members of the work team to use it optimally. I really appreciate the very helpful support provided by the Zoho Desk team as well as their regular email guides, which have been instrumental in simplifying things and making the best use of the system.
Verified Reviewer
Owner in US
Verified LinkedIn User
Computer & Network Security, Self Employed
Used the Software for: 1-5 months
Everything is in BETA, after you are sold into a purchase...
Comments: I realized I need a product that will fully integrate with my Google contacts and calendar, be able to track time spent on site or on a remote support session and be able to do this without switching and spending 5 minutes trying to get all of the information together for an invoice from: contacts; reentering the same job in Invoices instead of it linking to Desk, and move on to the next client.
Pros:
It was pretty easy to setup, they did have issues on their end with the custom domain pointing, but were willing to help out. HTTPS had to be requested and is not a part of the package unless you call up and request it.
Cons:
I purchased a package from Zoho – Desk and Invoicing – so I can bill clients for time spent on a service call. Calls can be a remote support session or onsite. After trying out their product and setting everything up with just Desk, their sales pitch led me to believe that their Invoicing product would be needed to integrate with Desk in order to bill clients directly. The company then sent me an invoice to pay for an annual subscription for Desk and Invoice. I was told multiple times that I could use it on my phone and on the web. It would led me open a timesheet and connect it to the Desk ticket. Nope. Not on the phone though I was told otherwise. So far, everything does not work as advertised. The support reps keep telling me that their integrations are in BETA. BETA was never mentioned during any of the calls or email until it did NOT work as advertised. I even have screen shots of the word BETA on the screens. I would not recommend this product and would put up an advisory on your website indicating that most of their "integrations" are in BETA. I am further contacting my bank and the Attorney General for California. I don't pay for BETA software. Is there another company that actually fulfills their sales pitches?
Palash A.
Customer Success Head in India
Computer Software, 11-50 Employees
Used the Software for: 2+ years
Very user-friendly support desk
Comments: Overall its a very good software in terms of usability. Happy with this.
Pros:
User friendly Easy to setup Handles almost all requirements Knowledge base functionality is also good Good Automation
Cons:
- Searchability of tickets is an issue. Search with ticket number and many other parameters does not work properly - Zoho changes it pricing/ features in certain tier to make us shift in pricing tiers. The features once subscribed should not be changed for old users. - Once started, switching this software is not possible because of so many support articles added in knowledge base
Omolara O.
onboarding manager in Nigeria
Financial Services, 201-500 Employees
Used the Software for: 2+ years
zoho desk
Pros:
Tracking customer's challenges and resolving them. Also being able to get a report of the highest number of cases each team member has treated.
Cons:
The feedback rating system. An angry customer is able to give a bad rating even when its not the customer experience staff, that annoyed him.