Who Uses Issuetrak?
We serve companies & departments of all sizes from a wide range of industries. We're a great fit for any business in need of tracking issues/requests & improving their workflow with better visibility.
What Is Issuetrak?
At Issuetrak, we implement help desk & support systems for all kinds of industries & departments. We help businesses like yours track tickets, issues, & requests from submission to resolution. Easy implementation and web, mobile, & email submission. With automated ticket assignment & escalation, custom forms & user-defined fields, and at-a-glance dashboard metrics & detailed reporting, Issuetrak gives your team the tools they need to make sure no ticket or issue falls through the cracks.
Issuetrak Details
Issuetrak Pricing Overview
Issuetrak does not have a free version but does offer a free trial. Issuetrak paid version starts at US$59.00/month.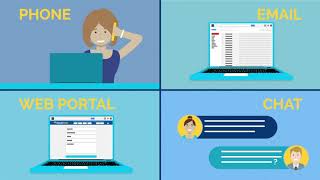 Play
Pricing Details
Agents require license. End Users are free & unlimited. Cloud & on-prem.
Elisabeth H.
Director, Member Support and Training
Computer Software, 11-50 Employees
Used the Software for: 2+ years
Overall Rating

Ease of Use

Features & Functionality

Customer Support

Value for Money

Likelihood to Recommend
Reviewer Source

Reviewed on 3/5/2019
"Absolutely fantastic issue tracking solution - works great for both staff and customers!!"
Comments: Issuetrak replaced another system that was not at all customizable and just wasn't meeting our needs. From the start, their team was super helpful with the (really easy) set up and everything that followed. Our customers loved it and so did our entire team.
Pros: Issuetrack is great. It works right out of the box but also has tons of customization available. It's one of those rare solutions that your internal team will like as much as your customers do.
- customers can login to see all their issues
- great email rules you can customize to how your team works and what your customers want
- nice set of reports already on board
- VERY nice work flows (once we saw these, we used them for EVERYTHING)
- If I could rate their own support team higher than a 10, I would. I manage our company's support team, and the Issuetrack support team is my model for how support should treat their customers.
Cons: Actually nothing. I love it. Our leaving was a cost saving measure (we are using a free product now) and I miss Issuetrak EVERY DAY.
Reviewer Source

Reviewed on 3/5/2019
King L.
IT Support Technician
Information Technology & Services, 501-1,000 Employees
Used the Software for: 2+ years
Overall Rating

Ease of Use

Features & Functionality

Customer Support

Value for Money

Likelihood to Recommend
Reviewer Source

Reviewed on 9/11/2017
"IssueTrak has allowed me to document and resolve IT requests in a timely manner."
Comments: When I was hired as an IT Tech Support for Old Wisconsin Sausage, I was told that all IT requests for assistance was done through email and phone calls. They did not have a ticket system set up for users to submit tickets. This forced me to prioritize and document multiple requests using Microsoft Excel and other applications to help me stay organized. I had many instances of where I would be on my way to assist a user, only to be stopped in the hallway by another user requesting my assistance. I would feel obligated to assist the user in the hallway, because customer service is something I am passionate about and couldn't say no. Other times there was a higher priority that needed my immediate attention, the user I was assisting at the moment could not understand why I was leaving to assist another user when I did not resolve their issue first. IssueTrak has eliminated many of the miscommunication and created a more standardized operating procedures for me. It has allowed me to stay connected with my end users by following up on the many IT requests. IssueTrak is a tool I use daily to deliver excellent customer service in a timely manner. It helps me stay organized and has given my end users confidence that their submitted issues are a priority for me to resolve. When I use IssueTrak, I feel that it helps me go above and beyond for my end users. It's a great software that I will be using for along time. The many features and benefits are plentiful.
Pros: The customization that IssueTrak offers has allowed me to create a "user friendly" software for my end users to submit issue requests. It gives me options to create forms that makes sense to what end users are requesting assistance with. The "quick pick" options allows the user to submit requests just as fast and quickly as sending out an email or calling for assistance. I also like the "Menu Option" that allows me to add internal web applications that our end users use on a daily basis. This allows end users to use IssueTrak as a centralized hub to access internal company files, applications, etc.
Cons: Ability to add more than one column on the "submit " page -- This will allow for seeing the whole screen instead of scrolling down. I have used IssueTrak's User Voice feedback website to make suggestions, but it doesn't seem like any of these suggestions are taken into consideration. I've seen many great suggestions submitted 1-2 years ago by other IssueTrak customers and users only to see a feedback of "Received (Under Review)" Please allow or give us the option to add more columns to the submit page. In my opinion it has a very organized and clean look to the interface. The Menu Option is a great feature, but it would be great if we can have certain sites that only a particular group or user can only see. For example, sites that will pertain to certain departments, Human Resource, I.T., Maintenance, etc. As of right now, any department or group can see these sites set up in IssueTrak. Give us the ability to restrict the sites to certain groups.
Reviewer Source

Reviewed on 9/11/2017
Justin E.
IT Director
Management Consulting
Used the Software for: 2+ years
Overall Rating

Ease of Use

Features & Functionality

Customer Support

Value for Money

Likelihood to Recommend
Reviewer Source

Source: SoftwareAdvice
Reviewed on 30/9/2015
"Horrible for anything but canned actions"
Pros: Small footprint on server and runs on Windows. We didn't have to install some appliance or other modified Linux variation to get the software up and running. Able to leverage our existing SQL and IIS servers when needed.
Cons: Functionality, they claim it is highly flexible and has workflow but there is no logic short of a yes no response system. The flexibility for any department outside of a single use is frustrating and process automation only really sends notifications there is no automation but instead reporting of when you completed something. Simple workflow related tasks are non-existent such as creating a new issue to handle a flow item, this causes you to have to try and include all outcomes for a workflow item.
Reviewer Source

Source: SoftwareAdvice
Reviewed on 30/9/2015
Chad M.
IT Support Specialist
Overall Rating

Ease of Use

Features & Functionality

Customer Support

Value for Money

Likelihood to Recommend
Reviewer Source

Reviewed on 16/3/2015
"Maillie Review of cloud base issuetrak - Chad Mohr"
Comments: Before I was hired, Maillie was using no help desk software at all. We are a 100 person small accounting firm. I came from a 400 person pharma company in which I used and configured 4 help desk software before. I have used before Remedy, HP service center, Cherwell, Lifetime, and Frontrange ITSM. I am ITIL v3 certified and this product helps follow some of the ITIL methodologies. We trialed 8 hd systems. I deployed IssueTrak cloud to Maillie at end of Sept 2014. Our employees are gravitating to the system, we now average about 200 issues a month. The pros are:-easy setup/configuration. I did our company configuration needs in about 2 weeks, with the setup of mostly issue types and subtypes. The setup training was easy to follow and I didn't need all the hours. I revisited the hours when I was ready to make templates/forms for things like New Hire Requests. Sync to AD worked after you get the certificate loaded properly. We are using the asset trackpc.exe which pulls from a batch file at login the client and server machines info. Reports have been easy to generate and export to excel. We use tasks for access approval, software request, hardware request and change control. We now know who is approving it and when. Creating a kb article from a ticket is easy. Escalating an issues to a global issue and then linking issues to that global is very easy and it closes and updates notes with any modifications from that global issue. IssueTrak Support has been quick, effective and easy to talk to. I can tell IssueTrak invests money and time into their product they do take suggestions from their clients. The Cons are: sometimes a lot of windows get opened and then it's difficult to find screen you need. Everything works downwards on the page, the more fields you add the lengthier it gets. Be nice if you could just make fields go in open spaces on the page. When submitting an issue you should fill it out from top to bottom because if you have any custom screens, it changes the screen and fields below then are wiped.IE settings have to be set to show content. If two people have the same issue open, the last save takes presidents. Devices that cannot run trackpc.exe need to be entered. When submitting an issue, it would be nice if it automatically suggested a kb and not have to click the KB link which takes you away.
OVERALL, I am very pleased with IssueTrak and I would recommend it to anyone because it makes configuring, deploying and using hd software easier.
Vendor Response
by Issuetrak on 30/4/2015
Chad, Great product review. Regarding the request to have IssueTrak automatically suggest a KB solution....I've seen that functionality demonstrated in a recent developers meeting. Just saying.... Customer feedback really does help define the product. Thanks again, Tony
Reviewer Source

Reviewed on 16/3/2015
Biswa N.
HelpDesk Manager
Computer Software, 501-1,000 Employees
Used the Software for: 2+ years
Overall Rating

Ease of Use

Features & Functionality

Customer Support

Value for Money

Likelihood to Recommend
Reviewer Source

Reviewed on 2/11/2016
"Love to recommend IssueTrak!"
Comments: Well, they say it right! you've got issues. Keep track of them with IssueTrak. it is a standard ITIL driven application with user-friendly interface to track Issues for your organization or your customers. That's not end of it. It has standard and functionalities like Reports, Asset Management, Quick pick and Recurring Issues etc. which will make your life easier. It's not an high-end application though I guess small or mid sized organization will find it suitable. The best thing I like about IssueTrak that it captures labor hours of users, at each transaction, at each updates, at the end of day you can create a report and calculate how many hours you or your team had spent in a work or issues or projects etc. Isn't that interesting? I would love to recommend to anyone. Thanks IssueTrak!
Pros: Quick pick, Recurring Issues, Reports, Note captures Labor hours.
Cons: It's slow.
Email notification setup gets bug sometimes.
It lacks in connecting different modules like Organization, Users and Issue Type. Like you can not see what are the issue types supported by the organization if you are at the organization page. You can not add/remove groups from user if you are at the user page.
Reviewer Source

Reviewed on 2/11/2016