What Is Sympa?
Sympa delivers a smoother HR ride for people building a better world of work. We give multi-location, as well as global organisations a unified view of their people data through unparalleled connectivity and more than 250 available software integrations.
From hire to retire, Sympa supports smart decision-making and helps automate routine HR tasks. Backed up with highly praised customer support, we serve more than 1000 organisations globally, while continuously increasing our amount of clients.
Who Uses Sympa?
Sympa is a deeply powerful platform for building data-driven HR that supports your people. We're proud to serve more than 1000 multi-location, growth-focused customers of all sizes in 100+ countries.
Where can Sympa be deployed?
Cloud-based
On-premise
---
About the vendor
Sympa
Located in Vantaa, Finland
Founded in 2005
Sympa pricing
Starting Price:
Yes, has free trial
No free version
Sympa does not have a free version but does offer a free trial.
Pricing plans
About the vendor
Sympa
Located in Vantaa, Finland
Founded in 2005
Sympa videos and images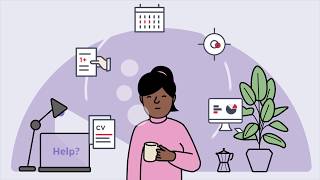 Features of Sympa
API
Activity Dashboard
Applicant Tracking
Approval Process Control
Assessment Management
Budgeting/Forecasting
Career Development
Compensation Management
Competency Management
Compliance Management
Compliance Tracking
Customisable Reports
Dashboard
Data Import/Export
Document Management
Electronic Forms
Employee Database
Employee Handbook
Employee Management
Employee Onboarding
Employee Portal
Employee Profiles
Goal Management
Goal Setting/Tracking
HR Management
HR Metrics Library
Individual Development Plans
Leave Tracking
On-going Performance Tracking
Onboarding
Organisational Charting
Orientation Workflow Management
Payroll Management
Peer Appraisals
Performance Management
Performance Metrics
Performance Review Management
Progress Tracking
Recruitment Management
Reminders
Reporting/Analytics
Review Cycle Tracking
Self Assessment
Self Service Portal
Skills Assessment
Skills Tracking
Succession Management
Succession Planning
Talent Acquisition
Talent Management
Third Party Integrations
Time & Attendance
Time Off Management
Timesheet Management
Training Management
Trend Analysis
Turnover Tracking
Vacation/Leave Tracking
Workflow Management
Verified Reviewer
Verified LinkedIn User
Information Technology & Services, 1,001–5,000 Employees
Used the Software for: 6-12 months
Reviewer Source
HR tool that makes onboarding and goal setting much simpler than I've experienced before!
Comments: My overall experience has been very positive. Sympa has been a really important aspect of our company and the management of HR internally and getting that information out to employees. At my last company we didn't have anything like it, so it's been a huge help.
Pros:
I like that the portal is completely customized for our organization. When I log in, I have access to tons of resources, a company directory (we're global so it's really helpful), and my business goals, PDP, sales quotas, etc.
Cons:
The user interface could be a bit cleaner, but overall it's really great!
Wouter
HR Director in Netherlands
Sports, 51–200 Employees
Used the Software for: 1+ year
Reviewer Source
Great and most of all user friendly software!
Comments: Great experience, super to use and implemented software. Next to that we are in charge of changing the system. No super high consulting costs. What you see is what you get, and it works great!
Pros:
Adaptability, Look & Feel, Implementation
Cons:
Because of the enormous options, it took a while for me to have the right scope for implementation
Alternatives Considered: Visma Severa
Reasons for Choosing Sympa: Previous software didn't meet the expectations. No options to customize and because we are not a multinational, we were not an important customer for ADP.
Switched From: ADP
Reasons for Switching to Sympa: Flexibility, price vs. functionality
Sympa Response
3 years ago
Hi Wouter, Thanks for your review! And yes, you're right - Sympa HR can be implemented and configured in so many ways! If you need any further help with development of your system, don't hesitate to contact your dedicated Customer Success Manager, who can guide you through our Best Practice site and help you pinpoint your needs. Wouter, thanks for being with us and enjoy your smoother HR ride with Sympa!
Hanna
HR Specialist in Norway
Food Production, 51–200 Employees
Used the Software for: 2+ years
Reviewer Source
-
Pros:
software is easy to use and also for administator
Cons:
Features that I need are covered well. Frequent system failures interfere from time to time.
Katri
henkilöstöpäällikkö in Finland
Education Management, 501–1,000 Employees
Used the Software for: 2+ years
Reviewer Source
Sympa makes everyday HR-life easier
Comments: Sympa is well-functioning Hr-system from employee journey from start to finish. Reporting also works.
Pros:
Sympa is easily customizable to the customer's needs
Cons:
Sympa does not always provide a quick response to customer's software problems. Sympa Support is wery often busy.
Sympa Response
3 years ago
Hi Katri, thanks for your review! We are really sorry to hear that your experience of our customer support has not lived up to your expectations! We're continuously developing our processes and working methods, with customer satisfaction. We surely take your feedback seriously, thank you again for sending it. Please remember you can also call us or contact us via the Support Chat, found from our Support Portal. The Support Portal also contains guides regarding Sympa HR and its features and functionalities. We hope you find them useful :) Let us know, if there's anything we could help you with. And I hope you get to enjoy your smoother HR ride with Sympa HR!
Gambling & Casinos, 51–200 Employees
Used the Software for: 1+ year
Reviewer Source
Sympa helped us change the way of working
Comments: The easy access to the system and information has helped everyone in the organization a lot.
Pros:
With Sympa the time consumption of making reports and administrative tasks were reduced by at least 70 %. The managers love the easy access to all information about their employees that they needed to ask HR about before. It looks good and is easy to access. Sympa was a great help in setting up the system in the best way for our organisations needs. I fell that Sympa listens to the customers needs and is trying to develope the system frequently.
Cons:
I still miss a good feature to work with appraisals. It fells a little bit edgy still and we have to invent and priorize a little to much to make the form/feature good.
Sympa Response
3 years ago
Wow Anna, amazing impact in efficiency with the reduced time consumption! Very well done, and thank you for sharing these results! Maybe the new multi-edit tool could ease some of your pain when it comes to handling appraisals? Don't hesitate to reach out to our support or your dedicated Customer Success Manager, if you have any further questions! Thanks for being with us and enjoy your smoother HR ride!