What Is Learningbank?
User-friendly, intuitive LMS & onboarding platform. Save time with automation, build engaging content or use ready-made learning modules. Collect your digital and physical training in one place and report progress easily. Perfect match for companies with 100+ employees. Read more & get a free demo.
Who Uses Learningbank?
Learningbank is perfect for growth companies and enterprises because we deliver a complete learning solution with consulting, content and a scalable LMS platform.
Where can Learningbank be deployed?
Cloud-based
On-premise
---
About the vendor
Learningbank
Located in København SV, Denmark
Founded in 2014
Learningbank pricing
Starting Price:
€4.00/month
Learningbank does not have a free version. Learningbank paid version starts at €4.00/month.
Pricing plans
About the vendor
Learningbank
Located in København SV, Denmark
Founded in 2014
Learningbank videos and images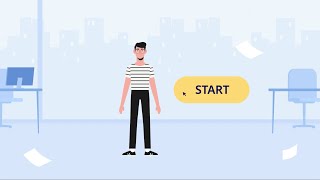 Features of Learningbank
Activity Dashboard
Assessment Management
Asynchronous Learning
Bite-Sized Learning
Blended Learning
Built-in Course Authoring
Certification & Licensing
Compliance Tracking
Content Library
Content Management
Content Sharing
Course Authoring
Course Management
Course Tracking
Customisable Branding
Document Management
Electronic Forms
Employee Database
Employee Engagement Software
Employee Handbook
Employee Onboarding
Employee Portal
Employee Profiles
Gamification
Gradebook
Interactive Content
Learner Portal
Learning Management
Learning Paths/Tracks
Mobile Access
Mobile Learning
Multi-User Collaboration
Orientation Workflow Management
Progress Reports
Progress Tracking
Reminders
Reporting & Statistics
Reporting/Analytics
SCORM Compliance
Self Service Portal
Self-Learning
Self-Service Content Curation
Social Learning
Synchronous Learning
Tests/Assessments
Third Party Integrations
Training Administration
Training Management
User Management
Learningbank Alternatives
Dorthe
Retail Mananger in Denmark
Consumer Goods, 1,001–5,000 Employees
Used the Software for: 6-12 months
A great learning platform & partner
Comments: We wanted to speed up our onboarding process and give new employees a more fun welcome. Learningbank has helped us create a complete onboarding og learning enviroment that supports training through the entire employee journey. They have been really helpfull in both onboarding, training and helping me set everything up and making sure we got our HR system integrated.
Pros:
Learningbanks platform is really userfriendly and comes with builtin learning content that makes it fast and easy to support all our employees with quality learning. The compliance learning within GDPR, Cyber Security etc is some of the best i have ever seen and our employees really like it.
Cons:
It´s a great software, but there could be more customized reports.
Alternatives Considered: Totara Learn, eloomi and Docebo
Reasons for Switching to Learningbank: Learningbank offered a complete solution of both platform and learning content.
Olli
People Development Consultant in Finland
Restaurants, 10,000+ Employees
Used the Software for: 1+ year
More than just a learning management system
Comments: Digital learning can be so much more than just completing modules and tracking records. With Learningbank, we are on our way to developing digital learning into an immersive experience that is not only fun but also aligned with our company's strategic goals. It is also worth mentioning that Learningbank's way of working is truly agile - we always have access to the latest innovations in digital learning!
Pros:
Trust me, Learningbank is more than just a regular "eLearning" and LMS vendor. They truly are learning obsessed and work hard to create next-level digital learning experiences. - First-class, customer oriented service - Platform is easy to use both for learners and admins - Technology that supports blended learning and gamification - New, super cool features are introduced regularly - Great reporting tools - Built-in module maker to create microlearning content - Test, surveys, etc.
Cons:
Sometimes there are minor bugs in the platform, but they are usually fixed quickly.
Sara
Studentermedhjælper in Denmark
Health, Wellness & Fitness, 1,001–5,000 Employees
Used the Software for: 6-12 months
Limited experience - primarily within support, events and supporting course development
Pros:
As I am working part time my experience with Learningbank is limited. It is primarily supporting our employees, supporting the development of microlearnings and courses and managing events. The customer support is very helpful and are fast to respond, when I have questions regarding to the support of our employees. I like how it is possible to build up a learning journey for a specific employee group - but there can be some challenges in the limitations about deleting, changing and moving around in published learnings. It isn't that flexible, which can be necessary when some internal processes changes and requires changes in the learning modules. The possibility of managing events through Learningbank is great because it is something that can be very resource demanding to do manually. Still I see some challenges in the limitations of making an event open to certain employee groups, so I don't have to invite them manual - as well as limitations in deleting already invited users etc. It is not much flexible, which makes it necessary to manage parts of the event manually outside of Learningbank.
Cons:
As before, my experience with Learningbank is limited. Deleting, changing and moving around in published learnings isn't that flexible, which limits the usefulness of making a learning journey for the employees. When there is changes in the organization and processes, it isn't that easy to update already published learning - as well as replacing parts of the learning with a new learning fx. As well, events isn't that flexible, which means it can be necessary to manage parts outside Learningbank, and the usability disappears because I can't handle all the administration for an event in Learningbank.
Mads
People Department Manager in Denmark
Restaurants, 201–500 Employees
Used the Software for: 2+ years
Improvements could be made // Dont Fix it if it aint broken.
Pros:
The reports/analytics feature + User management.
Cons:
The bottom that you can select that someone has completed a course doesn't work. I would like that to be fixed. It "bugges" out when i try. The fact that the interface changes alot. To much innovation. Dont fix it if it aint broken. It just makes the plantform more complex. Less i good
Sara
Training and Development Officer in UK
Consumer Services, 51–200 Employees
Used the Software for: 2+ years
Experience from Fluid Branding
Comments: As a new L & D manager I have found it easy to pick up and run with. I have worked with other platforms in the past and are very familiar with totara systems.
Pros:
I like the dashboard and the ability to sort and summarise the content on there. it gives me the reporting stats I need every month too.
Cons:
I wish there was a feature there to scan other qualifications on the platform for users. Example if an official course is completed externally such as IOSH, it would be great if the employee could scan a copy to their portfolio of learning . It keeps all achievements in one learning record. An option to set a parameter for better date specification for starting for example 6 weeks after start date of a new employee