What Is ClickUp?
ClickUp is one app to replace them all. It's the future of work - where anyone can work on anything. More than just task management - ClickUp offers docs, reminders, goals, calendars, scheduling, and even an inbox. Fully customizable, ClickUp works for every type of team, so all teams can use the same app to plan, organize, and collaborate.
Who Uses ClickUp?
Teams that want to work smarter and more efficiently on a masterfully intuitive platform.
Where can ClickUp be deployed?
Cloud, SaaS, Web-based, Mac (Desktop), Windows (Desktop), Linux (Desktop), Android (Mobile), iPhone (Mobile), iPad (Mobile)
About the vendor
ClickUp
Located in Palo Alto, US
Founded in 2016
Phone Support
24/7 (Live rep)
Chat
ClickUp pricing
Starting Price:
US$5.00/month
Yes, has free trial
Yes, has free version
ClickUp has a free version and offers a free trial. ClickUp paid version starts at US$5.00/month.
Pricing plans
get a free trial
About the vendor
ClickUp
Located in Palo Alto, US
Founded in 2016
Phone Support
24/7 (Live rep)
Chat
ClickUp videos and images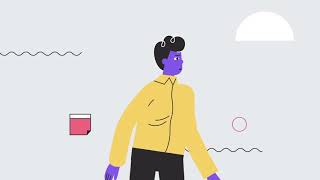 Features of ClickUp
Access Controls/Permissions
Activity Dashboard
Activity Tracking
Activity/News Feed
Agile Methodologies
Alerts / Escalation
Alerts/Notifications
Approval Process Control
Approval Workflow
Assignment Management
Audit Trail
Automated Scheduling
Automatic Time Capture
Backlog Management
Bar Chart
Billable & Non-Billable Hours
Billing & Invoicing
Brainstorming
Budget Management
Budgeting/Forecasting
Bug/Issue Capture
Business Process Automation
CRM
Calendar Management
Calendar/Reminder System
Capacity Management
Change Management
Client Management
Client Portal
Collaboration Tools
Colour Codes/Icons
Commenting/Notes
Communication Management
Configurable Workflow
Contact Management
Content Management
Contractor Management
Cost-to-Completion Tracking
Create Subtasks
Customer Journey Mapping
Customisable Branding
Customisable Templates
Customizable Fields
Dashboard
Data Import/Export
Dependency Tracking
Discussions / Forums
Document Management
Document Storage
Drag & Drop
Email Management
Email-to-Task Conversion
Employee Activity Monitoring
Employee Database
Employee Management
Employee Scheduling
File Management
File Sharing
For IT Project Management
Forecasting
Forms Management
Gantt/Timeline View
Goal Setting / Tracking
Graphical Workflow Editor
Guest Access
Idea Management
Ideation
Import Tasks
Interaction Tracking
Issue Auditing
KPI Monitoring
Kanban Board
Knowledge Base Management
Knowledge Management
Labor Forecasting
Lead Management
Marketing Automation
Marketing Calendar
Media Planning
Meeting Management
Messaging
Milestone Tracking
Mobile Access
No-Code
Notes Management
Online Time Clock
Online Time Tracking Software
Overtime Calculation
Percent-Complete Tracking
Performance Metrics
Personalisation
Portfolio Management
Prioritisation
Product Data Management
Product Lifecycle Management
Product Roadmapping
Productivity Analysis
Progress Tracking
Project Management
Project Planning
Project Planning/Scheduling
Project Scheduling
Project Tracking
Quotes/Estimates
Real Time Editing
Real Time Notifications
Real-Time Chat
Recurring Tasks
Release Management
Release Planning
Remote Access/Control
Remote Support Software
Reporting & Statistics
Reporting/Analytics
Reporting/Project Tracking
Requirements Management
Resource Management
Resource Scheduling
Rich Text Editor
Roadmapping
Role-Based Permissions
Sales Pipeline Management
Scheduling
Search/Filter
Segmentation
Single Sign On
Social Media Integration
Spend Management
Sprint Planning
Stakeholder Defined Attributes
Status Tracking
Surveys & Feedback
Tagging
Task Editing/Updating
Task Management
Task Progress Tracking
Task Scheduling
Task Tagging
Team Management
Template Management
Templates
Testing/QA Management
Third Party Integrations
Ticket Management
Time & Attendance
Time & Expense Tracking
Time Off Management
Time Tracking
Timesheet Management
Traceability
Utilisation Reporting
Vacation/Leave Tracking
Version Control
Video Chat
Visual Workflow Management
Visualisation
Workflow Configuration
Workflow Management
Mehandi I.
Sales and Marketing Automation Expert in India
Verified LinkedIn User
Marketing & Advertising, 2-10 Employees
Used the Software for: 2+ years
ClickUp Genuine Review
Comments: I am managing my Team, Projects, New Clients, New Business Ideas, Tracking Time taken per tasks and improving the Productivity, Scaling the Team.
Pros:
Things which I like about ClickUp are:- 1) There is no alternative of ClickUp with respect to Features and Pricing. 2) TimeTracking ( which is a paid feature in other softwares like:- Asana, is freely available) 3) We can Hide Projects from other teammates ( even if we are on the free version of it) 4) The FREE Version of ClickUp is beating the Paid Version of so many other similar softwares. 5) Direct integration with the 3-rd Party tools wothout the use of Zapier, Integromat, IFTTT, Zoho Flow, Microsoft Flow, Integrately, Pabble Connect etc.
Cons:
Nothing is missing in ClickUp but continuous evalutaion and development for making it even more better is always needed. ClickUp is one of it's kind in the market now adays.
Marcos M.
Partner in Portugal
Verified LinkedIn User
E-Learning, 2-10 Employees
Used the Software for: 6-12 months
It saved our Business and will save yours.
Comments: It's way too flexible and I can do whatever me and me team want. We were trying to find a Simple Tool. We just wanted to write tasks and don't forget about it. We wanted to get them done. But with our daily basis jobs, sometimes you forget things. And clickup saved us. We tried asana and trello, but somehow, didn't fit our workflow and we were missing deadlines and forgetting tasks. It's perfect for small businesses. For sure, I'll keep clickup in my business for long time.
Pros:
I like the simplicity for creating, organizing and schedule tasks. For our team, the sprints views were the best. Also, the ability to display the same tasks in different personalized views, even for each member was the best. We don't always look at the same, and this was a game changer. Similar software like asana or trello or event Project, failed to achieve and understand this: "We want to see the same data, but with our very own eyes".
Cons:
I don't see it have cons. But I would like more flexibility in the list view filters for dates. For example having ANDs & ORs for several dates conditions (yes i'm a developer).
Alternatives Considered: Trello, Asana, Google Sheets and Microsoft Excel
Reasons for Choosing ClickUp: Clickup has the chameleon ability. It can change the views, but the info is the same. We can have lists, boards, gantt, sprints, etc. without having to create the tasks again. And we love that. Also is super easy to use. We didn't need any special training.
Switched From: Trello and Asana
Reasons for Switching to ClickUp: Because of the price and the ease of use. Also, the free plan is really a free plan. You can use almost all features.
Tim B.
Founder + Creative Director in US
Verified LinkedIn User
Design, 2-10 Employees
Used the Software for: 2+ years
Source: GetApp
Trending downward
Comments: We love the flexibility, but the bugs and poor performance are causing us to move back into email communication since ClickUp data cannot always be trusted.
Pros:
The flexibility and features are great, especially the ability to customize views and manage custom fields.
Cons:
The mobile apps are dreadful and should not even be considered "beta" due to regular crashes and half-baked features. The web app experience is inconsistent and has been trending downward over the past 2 months with more frequent crashes and incorrect data shown in dashboards.
Alternatives Considered: Teamwork
Reasons for Choosing ClickUp: Flexibility and features
Switched From: Asana
ClickUp Response
last month
Hey, Tim! We truly appreciate the time that you are taking to share details about your experience: the good, the bad, and the ugly! We can take it, we promise! Our mobile app was released with a limited set of core features to get them into your hands faster! Eventually, the new app will have near-feature parity with our web app, but with all the dynamic features we've built for ClickUp, it will take time. We want nothing but the best for ClickUp users, and we will remain focused on fixing bugs, the overall speed of the platform, and expanding feature parity in our mobile apps. We are very grateful for feedback like yours. We are on it! Please don't hesitate to reach out if you need anything at all, and have a great, productive day!
Barak A.
CEO & Owner in Thailand
Verified LinkedIn User
Information Technology & Services, 2-10 Employees
Used the Software for: 2+ years
Great team, great intentions, lots of potential, yet unintentional complex
Comments: In my opinion Clickup has lots of potential. The software has a great developers and support team, that really do seem to care about the product and the users. For over 3 years I tried to make it work for us as an All-In solution for our business management (small services agency). Twice during that time I was a paying user, and twice I downgraded my subscription. It's not easy for me to write these words, because I do love the team behind it, and appreciate their efforts, but I gotta keep it honest. The software seems to try to be everything for everyone, offer endless features to solve every problem in the online space, and by that making it unintentionally complex. We switched to Clickup from Asana, and always found ourselves going back to the simplicity of Asana (which isn't perfect as well). When we did tried to use ClickUp we encountered bugs and laggish interface, errors that were sometimes really disruptive (such as changes you make don't save to the DB), and my team couldn't get used to the interface - it was just too cluttered, messy, and too difficult to find your tasks and understand what you need to do. The first part - tech issues - to my best understanding improved a lot. Still, the second part is still not quite there. I recommend clients to use Clickup as a Company Wiki software, due to it's free price tier and easy setup. That's about it.
Pros:
I like the Docs view which is perfect for a simple company Wiki. I recommend it to many of my client. I also like the support team which is super responsive and helpful. The software seems to be improving all the time. Hoping to become a paying customer again.
Cons:
Oh boy... The software was quite buggy for a long time. This seems to improve, but you never know. Besides that I don't like the over complexity of it. When you only want to easily manage your tasks, the interface seems to be cluttered and all over the place. Too many small buttons/links/elements floating around, distracting you. The whole thing needs to be redesigned with a more clean/minimal/focused layout in mind. Still think the software has good use cases, and we do use it, but for task/project management it's not 100% there yet.
ClickUp Response
2 weeks ago
Hey, Barak! We truly appreciate the time that you are taking to share details about your experience! We depend on feedback from users like you to continue to grow. Your help is greatly appreciated! We're happy to hear that you're enjoying our Doc view! We have a few suggestions to make your experience with ClickUp better! First, we recommend trying a different layout to see if that works better for you! Next, we recommend reviewing your ClickApps. ClickApps are tools that can be turned on or off to enhance your experience in the ClickUp platform! I understand that coming across bugs can be annoying. I assure you, squashing every last one is something our developers and engineers are working tirelessly on! We want nothing but the best for ClickUp users, and we will remain focused on fixing bugs, the overall speed of the platform, and expanding feature parity in our mobile apps. Have an amazing and productive day!
Brian K.
Owner in US
Verified LinkedIn User
Online Media, 2-10 Employees
Used the Software for: 2+ years
Best, easy to use software you should be using
Pros:
Compared to the others out there similar to this I would pick this every time. Easier to use set up and have running compared to the others. Price is similar if not cheaper.
Cons:
Nothing I have found yet . This just seems to everything I need it to do and there are areas I haven't even explored yet.
Alternatives Considered: Trello, monday.com and Asana
Reasons for Choosing ClickUp: Ease of use and it did everything I needed for a way cheaper price.
Switched From: Asana
Reasons for Switching to ClickUp: Ease of use wins it hands down,