What Is Personio?
Personio is Europe's leading HR software for SMEs. People Workflow Automation, the recently launched category of HR software, is part of Personio's mission to help companies remove delays and realize opportunities with optimized people processes. Personio covers all core HR tasks, like personnel administration, recruiting, and payroll, in one software and ensures cross-departmental, automated processes, seamless integrations, and customizable HR reports. Companies such as statista, Teufel, and Turck are already successfully using Personio for their own HR work.
Who Uses Personio?
Personio is specialized for small and medium-sized companies with 10 to 2000 employees.
Where can Personio be deployed?
Cloud-based
On-premise
---
About the vendor
Personio
Located in Munich, Germany
Founded in 2015
Personio pricing
Starting Price:
€2.88/month
Yes, has free trial
No free version
Personio does not have a free version but does offer a free trial. Personio paid version starts at €2.88/month.
Pricing plans
get a free trial
About the vendor
Personio
Located in Munich, Germany
Founded in 2015
Personio videos and images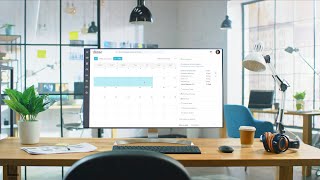 Features of Personio
360 Degree Feedback
API
Activity Dashboard
Applicant Tracking
Application Management
Assessment Management
Benefits Management
Calendar Management
Candidate Management
Candidate Profiles
Candidate Tracking
Careers Page
Collaboration Tools
Compensation Management
Compliance Management
Customisable Reports
Dashboard
Data Import/Export
Document Management
Electronic Forms
Email Management
Employee Database
Employee Handbook
Employee Management
Employee Onboarding
Employee Profiles
Goal Setting/Tracking
HR Management
HR Metrics Library
Interview Management
Interview Scheduling
Job Posting
Leave Tracking
Mobile Access
Onboarding
Orientation Workflow Management
Payroll Management
Payroll Reporting
Performance Management
Recruitment Management
Reminders
Reporting/Analytics
Resume Parsing
Resume Storage
Self Service Portal
Task Management
Third Party Integrations
Time & Attendance
Time Tracking
Training Management
Turnover Tracking
Vacation/Leave Tracking
Workflow Management
Janosch
Human Resources Consultant in Germany
Verified LinkedIn User
Computer Software, 51–200 Employees
Used the Software for: 1-5 months
Excellent, powerful product, great customer service and support
Comments: If I had to name a benchmark for what the smoothest, most flexible and flawless software implementation process I ever have been part of was, it would be this. From the product itself (simple, clean, powerful) to the implementation management (competent, friendly, flexible, knowledgable) to the support and service (fast, helpful, invested) and finally the passive resources (helcenter, tutorials, technical documentation, customer information, release notes) this just rocks. I am very happy with it and can only recommend Personio further.
Pros:
The functionalities are powerful and well implemented. All features are thoroughly thought through and integrate tight and seamlessly into each other. Whenever I came across something i wondered about there was a good reason for it to be this way and it came in handy when we needed it. So, the product itself is simply top notch. The Customer Service also is fantastic. We had an implementation manager who was understanding, helpful, progressively thinking and extremely well versed in the product. On top of it she was flexible and friendly. I can not imagine how it could have been better.
Cons:
I can not imagine much. Some of the Features (for example handling of training tracking or the recruitment part) could have some more features but than again, it is always a matter of keeping the balance between to much and lacking. This balance was always there and I appreciate that it is clear, that some areas of the product still are growing. For our use case everything we needed (and more) was there.
Thomas
Director HR in Germany
Verified LinkedIn User
Legal Services, 51–200 Employees
Used the Software for: 1+ year
A very good decision I am still proud of
Comments: Difficult. I like it! Had some experience with Workdays in the company before and was at the beginning a kind of sad that little business has not the budget for such software.
But now I am even happier because Personio not only is quiete as good - it is even better for small business purpose because it's less complex and allowes to stremline processes better for our needs.
Pros:
It's HR Software with service for every employee, managers etc. - and so what I like most is, that nearly everybody likes to use it though we did not have much training effort. Big benefit (usualy) is as well, that Personio has an ongoing development nad gets even better every month.
Cons:
Some "improvements" - especially in design - are not really steps forward but seem to complicate work - but usually respective suggestions are heared and drawn into account.
Alternatives Considered: BambooHR
Reasons for Switching to Personio: Originally becasue Personio was the only Provider with servers lokated in Germany (it was the time of the new data protection rules). And it was real SAS while one of the other products (the European one) would have to be customized with big effort (and costs)...
Verified Reviewer
Verified LinkedIn User
Human Resources, 201–500 Employees
Used the Software for: 1+ year
Good HRIS to have an overview on all the People topics
Comments: Personio is a great HRIS and gives me full satisfaction as a user. It allows me to see all the important hr related topics really quick and the experience is seamless.
Pros:
- It's easy to find the information we are looking for, the UI is really nice. - It can be adapted to different countries' specifications (ex: specific holidays for certain countries).- You receive email notifications when your absence gets approved
Cons:
- We should be able to login with the SSO from Google/Microsoft account, it takes quite some time to log in.- Notifications should be more personalized and extended (example: being able to set up notification when a payslip is available).
Sebastian
Geschäftsführer in Germany
Hospital & Health Care, 51–200 Employees
Used the Software for: 1+ year
Glorified database
Comments: This software was bought to help with payroll.
In the end, it just became a database to store employee information.
Payroll is much to susceptible to errors to be relied on. My pet peeve is that when one of many critical fields is not filled in, the employee is simply left out of the payroll without comment.
Pros:
-pretty design -comprehensive onboarding -friendly support team
Cons:
-missing sanity checks -convoluted layout -not customisable enough
Alternatives Considered: Salesforce Sales Cloud and Workday HCM
Reasons for Switching to Personio: I needed a customisable product that didn't need specialised consultants to set up
Andrea
Reviewer in Hungary
Computer Software, Self Employed
Used the Software for: 1+ year
All-in-one HR software
Comments: Simple implementation procedures; you don't need to be a technical expert to complete them because they include in-depth articles to guide you through the full procedure. There are numerous ways for you to get support, including The Community and direct support by phone, email, or screensharing. Additionally, it is incredibly adaptable, and you may customize the system to meet your demands.
Pros:
Personio is simple to use and has a pleasant user experience.
Cons:
It can be a little slow at times, and searches could be made better.