What Is TeamUp?
TeamUp takes away the complexity of starting a fitness gym, box, or studio. Managing class schedules, taking payments, and connecting with students is far easier when you have the perfect software for you. With the right reports, you can build the best student experience and grow your business with clarity and confidence. And, students love it, too! Its easy to book and pay in advance, without having to make a call or send a message on social media.
Who Uses TeamUp?
Independent fitness business owners. Gyms, CrossFit, Pole, Pilates, Yoga, Small Group PT, PT, Martial Arts.
TeamUp Details
TeamUp
Founded in 2011
TeamUp pricing
Starting Price:
US$59.00/month
Yes, has free trial
Yes, has free version
TeamUp has a free version and offers a free trial. TeamUp paid version starts at US$59.00/month.
Pricing plans
get a free trial
TeamUp Details
TeamUp
Founded in 2011
TeamUp videos and images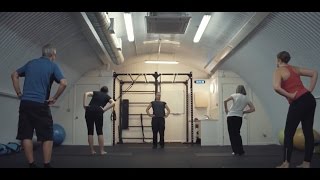 TeamUp deployment and support
Support
Email/Help Desk
FAQs/Forum
Knowledge Base
Phone Support
24/7 (Live rep)
Chat
Deployment
Cloud, SaaS, Web-based
Mac (Desktop)
Windows (Desktop)
Linux (Desktop)
Android (Mobile)
iPhone (Mobile)
iPad (Mobile)
Training
Live Online
Webinars
Documentation
Videos
Patti H.
Surgical Physician Assistant in US
Verified LinkedIn User
Medical Practice, Self Employed
Used the Software for: 2+ years
Great for all the different roles in your life!
Comments: I'm self employed and work prn. Having the read only feature has allowed me to put my calendar in more hands without violating privacy. They can see where I'm busy and where they can schedule me without having to call me every time. Saves everyone time and effort!
I'm also involved in recreational clubs at a local and regional level, and organizing our schedule where everyone can see it, being able to interlink the clubs, pinning the link to our Facebook page, and then being able to link all of them into my personal calendar.... well, it keeps me sane! Thank you TeamUp for a great application!
Pros:
For reference, I am not in any way a computer programmer. I have limited computer skills but am able to follow instructions and figure out most new applications with trial and error. I have found teamup to be very easy to set up. You can start with the very basic calendar, entering each event individually. It is easy to use on the computer or my phone, I can see events clearly, and edit them on either platform. I really like the way it looks, easy to read and pleasant to look at. Once you become more proficient, you can create recurring events, based on weekly, monthly, or as specific as the 3rd Sunday of the month. You can also subscribe to outside calendars, such as holiday calendars, team calendars, or anything that uses an icalendar feed, such as a google calendar, you only need to copy and paste the url address. And it's a much more polished look than the original google calendars. In each Main calendar you create, you are able to make 8 sub calendars, assign different colors to each and turn them on and off as needed. What I particularly like, is it's free to make more. Currently I have created multiple different calendars. I have a business calendar, a personal calendar, a regional club calendar, a local club calendar, and I've made more for other people and clubs to use. Within each Main calendar, I have my sub calendars. I can then choose to subscribe to the entire calendar or only a portion of it, and place into ANY of my calendars.
Cons:
I would love to have a share link that will share the Titles as well as the time of events, but not the details. Currently they can only see that the time is reserved and that's all. Other than that, I love it!
Stuart F.
Gym Owner in UK
Health, Wellness & Fitness, 2-10 Employees
Used the Software for: 2+ years
The best gym management system I've used
Comments: Fantastic, I wish I'd gone with them first and saved myself the hassle of changing software twice before.
Pros:
If there is something I'd like the software to do, chances are it's already something that it's capable of. If not the support team are very keen to hear idea's of how things can be improved or new things implimented.
Cons:
It can take a while to get the hang of. It feels a little more dated than some of the more 'flashy' new products, but 'under the hood' it is vastly more flexible and customisable than anything I've used previously.
Alternatives Considered: Glofox
Reasons for Choosing TeamUp: Mindbody had more flexibility and overall is exceptional value for money.
Switched From: Mindbody
Reasons for Switching to TeamUp: The system is capable of an enormous amount compared to everything else I've seen. And it is being continuously improved.
Sports, 2-10 Employees
Used the Software for: 1-5 months
Great System - easy to use and helping us run the business more efficiently
Comments: Great system that is helping us track membership and class attendances a lot more efficiently than we did before.
Pros:
Seems fairly simple to use once you get to know how it works. The team are excellent at TeamUp and are always on hand to answer one of my many queries as I get used to the system.
Cons:
Nothing major - just spending time getting use to the system in the first instance.
Alternatives Considered: Mindbody
Reasons for Switching to TeamUp: A lot cheaper than MindBody and it appears to do everything we need at this stage. Like the addition of the app that member can book in ( would be keen to know if this is going to be rolled out to android phones as a lot of our members are asking)
Natalie H.
Company Director in UK
Health, Wellness & Fitness, 2-10 Employees
Used the Software for: 1+ year
An Excellent Alternative To Mind Body with Fabulous Customer Support
Comments: I would still chose this software over any other that I have come across, first for affordable pricing, second for customer service and last but not least functionality which gives me 85% of what I'd like and matches the functionality of any other competitor I've tried. No complaints!
Pros:
The software is very good value for money compared to competitors, the customer service is sensationally good.
Cons:
There are some restrictions in methods of charging (it would be so handy to have an option that allows the customer to add a second class immediately after the first class - back to back classes - at a discount). Some of the back end navigation is a bit fiddly and the user journey takes quite a few clicks for some functions. BUT I don't think the other software options are any less fiddly and there is fantastic customer support anytime you need guidance.
Alternatives Considered: ClubWise, The Studio Director and ClubExpress
Reasons for Choosing TeamUp: Primarily cost was unsustainable on MindBody
Switched From: Mindbody
Reasons for Switching to TeamUp: It just felt the most intuitive in addition to all of the above. Brilliant customer service speed and attitude was an enormous bonus.
Siobhan M.
Director in UK
Health, Wellness & Fitness, 2-10 Employees
Used the Software for: 1+ year
TeamUp does our admin whilst we run the business
Comments: Excellent. The system reduces our admin time to less than half an hour a day. The dashboard makes it easy to identify new customers, payments going through and any issues such as failed payments too. Everything else is automated, with customers also able to buy or upgrade additional memberships too.
Pros:
TeamUp is a great membership system. It is easy to set up, update and is fully automated with secure card and DD payments within the system (transactions are up front with no invoices/payments to chase). Other useful features such as trigger emails automatically welcome customers, remind them of bookings, tell customers how to get to my business. There are also great billing features that allow you to freeze memberships, automatically skip payments and take ad hoc payments too. We have tried other systems that promise much, however, have recently moved back to TeamUp as for membership management it is hard to beat..
Cons:
There are no cons to using this system. Yes, there would be some nice to have additional features, however, it does the key activities REALLY well.
Alternatives Considered: Mindbody
Reasons for Choosing TeamUp: Our old system had features not offered by TeamUp which is why we moved - it offered customers performance tracking and some other nifty customer features. However, the business management experience was very manual and time consuming. The main reason we came back to TeamUp was that the old system's payment methods were not embedded in the application which meant that invoices and DD mandates were emailed to the customer to complete. This resulted in emails going into junk/spam folders with a lot of admin time required to chase up payments. Many other processes were also pretty manual which increased our time spent on admin with mistakes made because of having to set diary reminders.
Reasons for Switching to TeamUp: The system is fully automated, with great trigger options for customer communications. It has a fantastic dashboard which allows you to assess money and customer activity for the day in less than 2 mins. There are some great billing and booking features that allow you to make changes on payments, cancellations and block bookings so that you can do it once, confident that the system will do the rest. TeamUp reduces admin to half an hour a day, allowing us to get on with coaching and business development.
TeamUp Response
2 years ago
Hey Siobhan, Thanks for the detailed review. Glad to be of service. Kind regards, TeamUp