What Is BigChange?
BigChange Job Management Platform is built to help every field service business grow stronger. Integrating customer relationship management (CRM), job scheduling, live tracking, field resource management, financial management & business intelligence into one simple to use and easy to integrate, cloud-based platform that any business with field workers can thrive from.
Who Uses BigChange?
BigChange is the complete Job Management Platform, helping building maintenance, construction, environmental and other field service companies grow stronger everyday.
BigChange Details
BigChange
Founded in 2013
BigChange Details
BigChange
Founded in 2013
BigChange videos and images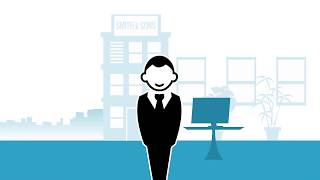 Compare BigChange with similar products
Starting price
£14.95/month
N/A
US$30.00/month
US$22.00/month
BigChange deployment and support
Support
Email/Help Desk
Knowledge Base
Phone Support
24/7 (Live rep)
Chat
Deployment
Cloud, SaaS, Web-based
Android (Mobile)
iPhone (Mobile)
iPad (Mobile)
Training
In Person
Live Online
Webinars
Documentation
Videos
Neil H.
Managind Director in UK
Verified LinkedIn User
Mechanical or Industrial Engineering, 11-50 Employees
Used the Software for: 6-12 months
A Year with big Change
Comments: Positive, its not perfect but it is the best I have seen
Pros:
The main thing is the reduction in admin time, both back office and time on site filling in job sheets.
Cons:
The way the CRM works on the tablets. using the software correctly its impossible to create a job from the tablet to a customers specific asset
BigChange Response
8 months ago
Time is money so we are happy to hear you are saving both using your BigChange system!! And your observations are spot on - BigChange work hard to look after our employees just as we do our customers... Thank you for choosing us and for your great review
Construction, 11-50 Employees
Used the Software for: 2+ years
Alternatives Considered:
Big Change Revolutionised My Business
Comments: I have dealt with all levels withing the business and found 99% of the people amazing to deal with! They have guided, trained and been far more accommodating then any other mobile resource software provider out there.
Pros:
The facility to invoice live and make cash flow through the business improve.
Cons:
The schedule does not have dynamic scheduling
BigChange Response
2 years ago
Delighted to hear about your amazing experience with the BigChange system. We designed it to be 'Revolutionary' for everyone, for you the business owner, for your team for your customers and your cashflow. Nothing gives us more satisfaction than hearing great success stories like this. Thank you once again for taking the time to leave a review. All the best, Team BigChange
Industrial Automation, 11-50 Employees
Used the Software for: 1-5 months
Alternatives Considered:
Whole business can now function as one
Comments: Implementation with the on boarding team has been fantastic, they have been extremely helpful. Any issue that occur are quickly resolved with roadcrew who are extremely helpful
Pros:
Previously we had to use several systems to run our sales team, service department and accounts. This can now all be done as one and each department has access to the whole system. Being able to see what customers have on hire without asking other departments has been key for our sales team. The quick access to service quotes allows the team to function more efficiently and effectively. Glad we made the decision to change
Cons:
Some of the reporting could be improved with the likes of power bi. This would enable management teams to create their own purpose built reports
Paul L.
sales director in UK
Construction, 11-50 Employees
Used the Software for: 1-5 months
Source: SoftwareAdvice
Alternatives Considered:
Testing Bigchange
Comments: Great forward thinking company , young and full of energy , helpful teams and sales men .
Bigchange for us was lacking power , lacking back office management tools , has poor reporting.
Generally its good upto the engineer completing the work after that its low powered compared to most other software we have tried, in an ideal world we would use the bigchange scheduling front end and our current system for everything else. It's a shame as we have tried numerous other systems and was hoping Bigchange would be better then it is especially as is costs 5x more .
Pros:
As a medium size company looking to change to a cloud based system we have tried bigchange extensively and found the following , positives 1. the scheduling of works is great , easy and well thought out 2. job cards with thumbs up or down is a good concept 3. road crew ( tech help) are quick to answer the phone and help where they can .
Cons:
Negatives 1. Compared to our current system the back office Reporting is very underpowered . 2. Job cards have to have a Job type assigned to them this means in our case 600 job type! which became unusable. 3. If you do not set up everything exactly as you need it at the beginning of using Bigchange if is incredibly tedious to change things later on. 4. Financials within Bigchange are poorly handled ie job costings are very difficult to get right and invoice off . 5. Subcontractors are not handled at all in bigchange, you have to have work arounds to allow the use of subcontractors even then its messy and poor. 6. If you deal with NHF Sor codes then your in trouble as Bigchange cannot , does not have a way to easily use these , there are workarounds but you will not end up with a usable system for office and engineers , even worse if like us you have 3 / 4 different versions to pull codes from . 7. The scheduling is good but it gets very unclear very quickly when you have more then 100 jobs a day to plan and manage , in the end we reverted to our whiteboards for clarity ! this is not just a bigchange issue all other systems we have tried are
Simon W.
Managing Director in UK
Construction, 11-50 Employees
Used the Software for: 6-12 months
Alternatives Considered:
SWS Northwest Ltd
Comments: [SENSITIVE CONTENT] our trainer is fantastic. What she doesn't know isn't worth knowing. She is so patient and very helpful and really good fun to talk to.
Eli Sufrin is always available to help us out.
It has been hard to get this implemented, it has taken us a good 6 months to roll out. But this is down to me being very busy as well.
Pros:
Its functionality and the ability to hold all our customers details, job details and job tracking.
Cons:
There are several actions that need to be done separately in order for an automation to work. This can be tricky to work out and normally involves calling Road Crew.