What Is Airtable?
Airtable is the relational database for the rest of us. With a spreadsheet-like interface that anyone can use, realtime collaboration, and rich features like file attachments and reporting, Airtable is the friendliest modern database.
Who Uses Airtable?
Small business and teams within larger organizations
Where can Airtable be deployed?
Cloud, SaaS, Web-based, Mac (Desktop), Windows (Desktop), Windows (On-Premise), Linux (On-Premise), Android (Mobile), iPhone (Mobile), iPad (Mobile)
About the vendor
Airtable
Located in San Francisco, US
Founded in 2013
Chat
About the vendor
Airtable
Located in San Francisco, US
Founded in 2013
Chat
Airtable videos and images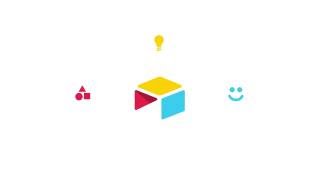 Compare Airtable with similar products
Features of Airtable
Access Controls/Permissions
Advertising Management
Alerts/Notifications
Approval Process Control
Asset Categorisation
Asset Library
Asset Sharing
Backup and Recovery
Brainstorming
Brand Guidelines
Budget Management
Budgeting/Forecasting
Business Process Automation
Calendar Management
Calendar/Reminder System
Campaign Management
Campaign Planning
Client Management
Client Portal
Client/Property Matching
Collaboration Tools
Commenting/Notes
Communication Management
Compliance Tracking
Contact Database
Contact Management
Content Management
Content Publishing Options
Cost-to-Completion Tracking
Create Subtasks
Customer Database
Customisable Branding
Customisable Templates
Customizable Fields
Data Capture and Transfer
Data Dictionary Management
Data Import/Export
Data Replication
Data Storage Management
Database Conversion
Digital Asset Management
Discussions / Forums
Document Management
Document Storage
Drag & Drop
Email Management
File Management
File Sharing
Forms Management
Full Text Search
Gantt/Timeline View
Idea Management
Kanban Board
Knowledge Management
Lead Management
Lead Qualification
Metadata Management
Milestone Tracking
Mobile Access
Multi-Channel Campaigns
Percent-Complete Tracking
Prioritisation
Product Data Management
Product Roadmapping
Progress Tracking
Project Management
Project Planning
Project Planning/Scheduling
Project Tracking
Publish Scheduling
Real Time Editing
Recurring Tasks
Referral Tracking
Reporting & Statistics
Reporting/Analytics
Reporting/Project Tracking
Requirements Management
Resource Management
Sales Pipeline Management
Search/Filter
Segmentation
Single Sign On
Social Media Integration
Status Tracking
Surveys & Feedback
Tagging
Task Editing/Updating
Task Management
Task Progress Tracking
Task Scheduling
Task Tagging
Template Management
Third Party Integrations
Time & Expense Tracking
Time Tracking
Version Control
Workflow Configuration
Workflow Management
Vasilis S.
Owner in Greece
Verified LinkedIn User
Computer Software, Self Employed
Used the Software for: 2+ years
A good organizer.
Comments: That's the one app I am using all day. Restrictions, everywhere, as it's a kind of pseudo-database, but something like an improved excell sheet with database in it.
Its my preferred app because of the easy fast way to organize my work.
Sharing tables with colaborators may be tricky because charge may come higher than you thought.
Pros:
This is the case, when I can only tell cons, however I am using Airtable every day, organizing all my business with it. It's not a powerful database like Caspio for example, there are lots of things don't work as should. BUT it's a handy, internet based database, allowing you to easy create views, and see information sorted, to hide fields ot group by a field it's probably the best way in my opinion, you can view the information the way its most productive for you. check boxes, multi-select or single select fields, autonumbering and a range of colors you can use to see information , easy way to introduce colaboration with "Make" - ex- Integromat , and Zapier and Jotforms and more makes Airtable a handy tool. I would not give 5 starts to any of its features. And still is the application I use everyday to plan my jobwork.
Cons:
Deduplication fields. Guys, please: I need to deduplicate all lines, pressing one button. Why can't you include the option 'dedup all' - on my own risk and I have to do it one-by-one and ask me if i agree? And the 'merge option' is buggy. Automations are buggy. It's a feature supposed to run javascript code, that's not exactly working here. Also, to combine tables and fields, as they say it's handy but doing many things here one by one, and can't press to apply some rule to all , is really missing. However, if you do small tasks, it's probably the best app.
Sarah S.
Director of Marketing in US
Retail, 11-50 Employees
Used the Software for: 2+ years
The Google Sheet of your dreams
Comments: There is a slight learning curve, but I found Airtable to be really customizable to your unique needs and also your unique perspective on how to use the software. Being able to change the views a zillion different ways and filter accordingly makes it easy for anyone on our team to jump in, find the information they need and organize their own work in a way that makes the most sense to them.
Pros:
I love that Airtable largely functions (at least visually) like an Excel doc, which so many of us use to organize ideas and plan projects in a grid form. It maintains that structure but seriously levels up what you can do with the information you put in it.
Cons:
There have been times when I did miss the simplicity of a Google Sheet/Excel in organizing my information, like being able to merge cells or intersect certain columns/rows visually, but not by the data itself. I wish there was an option that could give you an Airtable view that functioned like a flat excel doc if you needed it to.
Rebekah H.
Product Manager in US
Computer Software, 51-200 Employees
Used the Software for: 6-12 months
For the right company it would work
Pros:
I think it was fairly easy to figure how to use most of the templates or features. I think it's good for very straightforward tasks.
Cons:
For teams or companies wanting more dynamic use Like ours I don't think it was a good fit. We needed more robust tooling (no fault of Airtables). I wouldn't recommend the project/task tracking features
Financial Services, Self Employed
Used the Software for: 2+ years
Alternatives Considered:
Airtable is our daily driver and trusted data keeper
Comments: Overall Airtable is a great product that we will continue to use because the alternative, competitive products simply do not have the feature set, and are even more difficult to learn. We find that with Airtable we can be as productive as possible in a reasonable amount of time, and feel secure that our data is safe.
Pros:
Airtable, once learned, is simple to use for data collection, data management, and reporting. We like being able to build custom forms, quickly, to add data to records and it makes our employee's jobs easier. The mobile features are strong and allow us to get work done on the road by phone, and we feel like our data is safe and accessible.
Cons:
Airtable has a learning curve for admin and users. Not to say this is Airtable's fault, but to say Airtble is "plug and play" would be false. This learning curve has proven time consuming and creates delays when onboarding new employees who's strength is not data management platforms.
Verified Reviewer
Data Analytics Manager in Philippines
Verified LinkedIn User
Logistics & Supply Chain, 201-500 Employees
Used the Software for: 2+ years
Alternatives Considered:
Powerful and flexible collaboration tool
Comments: Overall, Airtable has given us a flexible collaboration tool which allowed us to work more efficiently, both internally, and externally with our various stakeholders.
Pros:
I like how easy it is to switch between a tabular view and a kanban view for the same data. We always needed an easy visual tool (kanban) for our workflow but also needed a tabular view for an overall look of our work. Airtable seamlessly combines these two along with other features.
Cons:
The dashboarding feature is quite new and is still a bit limited. The row limitation is a little too low.