15 years helping Irish businesses
choose better software
Local product
What Is Kennel Booker?
Manage your kennel and cattery boarding, daycare, grooming, and house sitting bookings from anywhere. Let your customers book online and cut the time it takes to run your kennel dramatically. You can set up the system to automatically send out booking confirmation emails and SMS messages, as well as appointment reminders. Never again will you or customers miss or forget about an appointment. Our kennel software will automatically alert you to pets that have missing or out-of-date vaccinations.
Who Uses Kennel Booker?
Dog Kennels and Catteries looking for a complete software solution to manage all aspects of their pet business incl. Customer and Pet records, payment info, receipting & invoicing, among many others!
Where can Kennel Booker be deployed?
Cloud-based
On-premise
---
About the vendor
Shanree Solutions
Located in Dundrum, Ireland
Founded in 2014
Kennel Booker pricing
Starting Price:
US$41.99/month
Yes, has free trial
No free version
Kennel Booker does not have a free version but does offer a free trial. Kennel Booker paid version starts at US$41.99/month.
About the vendor
Shanree Solutions
Located in Dundrum, Ireland
Founded in 2014
Kennel Booker videos and images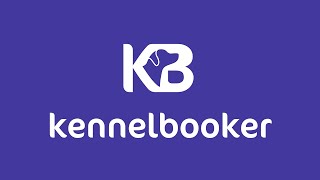 Features of Kennel Booker
Animal Database
Appointment Management
Booking Management
Calendar Management
Client Portal
Customer Management
Employee Management
Event Calendar
Mobile Access
Online Booking
Payment Processing
Pet Birthday Tracking
Reminders
Reporting/Analytics
SMS Messaging
SMS Reminders
Scheduling
Vaccine Management
Kennel Booker Alternatives
Katie
Owner in US
Verified LinkedIn User
Consumer Services, 2–10 Employees
Used the Software for: 2+ years
Reviewer Source
KennelBooker was the best thing I did starting up
Comments: I love it. I looked at other booking software and this is the best for the value by far.
Pros:
It is so easy to use, track vaccinations, organize bookings and see my daily to do
Cons:
I would love an app I can send my clients. I would also like to be able to put private clients notes (like if we have had any issues in the past)
Alternatives Considered: PetExec and Gingr
Reasons for Switching to Kennel Booker: Price, functionality, ease of use to
Consumer Services, 11–50 Employees
Used the Software for: 2+ years
Reviewer Source
Big fan of KB
Comments: We've had an overall great experience.
Pros:
Easy of contacting customer service, for my entire team. I needed software that the team members could troubleshoot so it made my life easier. We like almost everything about Kennel Booker and the things we would change are pretty minimal.
Cons:
I listed most of them on the previous screen. I didn't list one thing that would help tremendously and is probably one of the most stressful parts of my life during Dec/Jan. The subscriptions and the services are very difficult to update pricing for. The subscriptions are tied to Stripe, so I am sure there's not much that can be done about that. I noticed when we updated prices that we had to manually change them in each portal location for each scheduled service.
Hospitality, 2–10 Employees
Used the Software for: 2+ years
Reviewer Source
Lovely and confusing
Comments: Purpose wise, our needs are met. But It would be awesowe to be able to decide what yoy would like on the "first page" så the features we use more often could be easy access...
Pros:
I like the fact that you are aloud to klick on different parts in the program and still manage to get to were you want. there is not just an ONLY WAY of access, but several.
Cons:
The fact that we still have't figured out how two customers that booket the same dates of stay - and get different quantity of days/nights. One had 7 nights and the other one 8 nights... How come? :) And some functions is hidden in text that work like links but with no appearence of that function...
Veterinary, 2–10 Employees
Used the Software for: 2+ years
Reviewer Source
Good program
Comments: it has been an ok program to work with. good for the industry
Pros:
good at keeping client information, and online bookings
Cons:
the individual pages get bogged down, when you use the activity portal, we had to create our own airtable to record activity, since we have dogs that stay with us long team. Also, when a client has multiple dogs boarding, it will not separate them out on the boarding calendar, so if the client has 5 dogs, it will show all 5 dogs in 5 different slots on the calendar (this sucks). would love for the activities to have a portal on the daily overview page, so that you could from there input items, but that will only be helpful if you can keep the individual dog pages from bogging down.
Alternatives Considered: DogBizPro
Reasons for Choosing Kennel Booker: we only used 35% of the dog biz capabilities, and for what we needed it wasn't worth the cost.
Reasons for Switching to Kennel Booker: it seemed to be the better option, and has been.
Hospitality, 11–50 Employees
Used the Software for: 2+ years
Reviewer Source
Kennel Booker - Excellent for Daycares & Boarders
Comments: Kennel Booker keeps our business flowing and we can see ahead and optimize our bookings
Pros:
Ease of use, good support, you can see quickly the coming weeks business
Cons:
Subscriptions model only available for daycare. We would like see subscriptions extend to dog walking, grooming and any other services offered