What Is GanttPRO?
GanttPRO is online Gantt chart software used by 800K+ users worldwide. Project/product and portfolio managers, team leaders, CEOs, and other managers from different spheres trust it to keep their planning simple, team members - engaged, and clients/partners - in the loop. Task, resource, cost, deadline management, team collaboration, workload, templates, export, and more - get them for FREE on a trial.
Who Uses GanttPRO?
Project and portfolio managers, startups, creative/design/event agencies, construction companies, educational services, and any business that strives to plan and communicate better on projects.
Where can GanttPRO be deployed?
Cloud-based
On-premise
---
About the vendor
GanttPRO
Located in Minsk, Belarus
Founded in 2015
GanttPRO support
Phone Support
24/7 (Live rep)
Chat
GanttPRO pricing
Starting Price:
US$7.99/month
Yes, has free trial
No free version
GanttPRO does not have a free version but does offer a free trial. GanttPRO paid version starts at US$7.99/month.
Pricing plans
get a free trial
About the vendor
GanttPRO
Located in Minsk, Belarus
Founded in 2015
GanttPRO support
Phone Support
24/7 (Live rep)
Chat
GanttPRO videos and images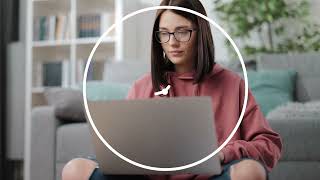 Features of GanttPRO
Access Controls/Permissions
Activity Dashboard
Activity Tracking
Alerts/Notifications
Assignment Management
Bar Chart
Budget Management
Budgeting/Forecasting
Calendar Management
Capacity Management
Change Management
Collaboration Tools
Colour Codes/Icons
Commenting/Notes
Create Subtasks
Customisable Templates
Dashboard
Dependency Tracking
Drag & Drop
File Sharing
For Creative Agencies
For IT Project Management
For Small Businesses
Gantt/Timeline View
Guest Access
Import Tasks
Issue Management
KPI Monitoring
Kanban Board
Milestone Tracking
Mobile Access
Portfolio Management
Prioritisation
Progress Tracking
Project Planning
Project Planning/Scheduling
Project Scheduling
Project Tracking
Real Time Notifications
Recurring Tasks
Reporting & Statistics
Reporting/Analytics
Reporting/Project Tracking
Requirements Management
Resource Allocation & Planning
Resource Management
Resource Scheduling
Risk Management
Search/Filter
Status Tracking
Strategic Planning
Tagging
Task Editing/Updating
Task Management
Task Progress Tracking
Task Scheduling
Task Tagging
Template Management
Templates
Time & Expense Tracking
Time Tracking
Visualisation
Web-based Deployment
Workflow Management
Grzegorz
Managing Director in Poland
Verified LinkedIn User
Computer Software, 11–50 Employees
Used the Software for: 1-5 months
Very good software
Comments: Looking for effective project management tools, I can recommend with a clear conscience, GantPro as one of the most interesting solutions - online work (including multi-platform nature), document sharing, quick and reliable support. For me it is definitely one of the basic work tools now.
Pros:
Comfortable and in most cases intuitive software. On the plus side, you should include the option of shared work. Well supports the management of many projects at the same time. In addition, the developers provide effective and quick technical support in the form of a chat, which allows you to get the answer to the question associated with the program without leaving the job.
Cons:
Unfortunately, like all software running in the browser, there are also sporadic problems with the performance or the refresh rate of charts, especially for more complex projects. Fortunately, each project will have its own history, so in case of problems (or too fast clicking, before the program calculates e.g. dates in several dozen related tasks), you can go back to a specific point in the history and edit project again.
GanttPRO Response
3 years ago
Grzegorz, thank you for choosing us. Indeed, GanttPRO has a great history of changes, so you can return to any point in the project, cancel or edit it.
Courtney
System Administrator in US
Verified LinkedIn User
Information Technology & Services, 10,000+ Employees
Used the Software for: 1+ year
Simplest and most powerful Gantt Chart for any project
Comments: I have been using GantPRO in both professional and academic settings; it has helped me effectively communicate with stakeholders and lead a team whose members are unfamiliar with project management's nuances.
Pros:
The adaptability of GantPRO's software means that it may be used to track a wide range of project-related metrics, including but not limited to cost, schedule, resources, and risk. Critical evaluations can be made using the available data.
Cons:
To be very frank, it would be due to unfamiliarity with the program. People have a natural tendency to favor the programs they are already familiar with, but I believe this product has the potential to become a market leader provided the price remains stable.
Sandra
Interior Designer in Jordan
Design, 51–200 Employees
Used the Software for: 1+ year
Suitable for achieving the best project follow-up in a collaborative manner
Comments: It is excellent that GanttPRO enables us to integrate all the expertise of the team to prepare a work program that covers all the details of the project. The GanttPRO method and colors help everyone to understand the sequence of project activities better. Ganttpro enables us to identify the critical path accurately. We can also follow it closely Accurate during updates, thus keeping all activities under control and ensuring that no delays occur on planned delivery times.
Pros:
GanttPRO allows us to collaborate as a team efficiently, as we can collect ideas about the nature of project activities, enter related data, and link them together on one dashboard so that the Gantt Chart represents all project activities that appear to us. I greatly appreciate the distinctive display method, the colors that are added to the Activity Bar so that each color represents a specific indication, and the importance of colors appearing when making updates, as through colors, we can better monitor delayed activities and critical activities. The dashboard is designed modernly, and by looking at it, we can follow the various updates and send alerts to colleagues. We can also access records and participate in preparing multiple reports.
Cons:
There is nothing to dislike about GanttPRO, as it enables us to perform functions efficiently and collaborate to manage our projects successfully.
Sarfaraz
SEO Manager in India
Verified LinkedIn User
E-Learning, 1,001–5,000 Employees
Used the Software for: 6-12 months
Simplify Your Workflows and Drive Results
Comments: Overall, using GanttPRO can be a positive experience for businesses looking to simplify their project management processes. The platform's intuitive and user-friendly interface, improved collaboration and communication features, and customizable templates can help teams save time and achieve better results. However, like any technology solution, GanttPRO may have a learning curve for some users and may not be suitable for businesses with complex or specialized project management needs. Before investing in GanttPRO, it's important to thoroughly evaluate the benefits and drawbacks to ensure that it meets your specific requirements and expectations.
Pros:
GanttPRO offers several benefits to businesses looking to simplify their project management processes. Some of the key advantages of using GanttPRO include:Intuitive and user-friendly interfaceImproved collaboration and communication between team membersCustomizable project templates and real-time reportingIntegration with popular tools such as Google Drive, Trello, and SlackAdvanced Gantt chart capabilities for comprehensive project planning and management.By streamlining workflows and improving collaboration and communication, GanttPRO helps teams achieve better results in less time. Whether you're looking to manage small projects or large-scale initiatives, GanttPRO is a versatile and powerful solution that can help you meet your goals.
Cons:
One potential drawback is that it may have a learning curve for users unfamiliar with project management tools. Additionally, the platform's features and capabilities may be limited for businesses with highly complex or specialized project management needs. Finally, some users may find the cost of GanttPRO to be a concern, especially for smaller or cost-conscious organizations. Before making a decision on whether GanttPRO is the right solution for your business, it's important to thoroughly evaluate the benefits and drawbacks to ensure that it meets your specific needs and requirements.
Computer Software, 10,000+ Employees
Used the Software for: Free Trial
This is the best software for the Gantt chart diagrams!
Comments: I am using the GanttPRO since November 2022 doing one big university project. I have tried some other software, however, they all had some drawbacks such as small option range for the tasks, no customisation allowed and others... And only after I found this one, I do not need to search more because all I want is already inside.Me and my team successfully using the collaboration with MS Teams and it is working great!
Pros:
Registration is very simple and will not take a minute. The software is well structured to create the specific type of chart - Gantt chart. It has collaborations with various platforms such as Microsoft Teams, Slack and more. In addition, there are different account types for different user requirements.
Cons:
I have had no issues using GanttPRO so far and I still think it is the best option for creating and monitoring Gantt charts.
Alternatives Considered: Teamwork
Reasons for Choosing GanttPRO: Because better product (GanttPRO) was found.
Switched From: Teamwork
Reasons for Switching to GanttPRO: I strongly recommend to use this software to work with any Gantt charts over other products.If you plan to use it as a enterprise product, I recommend the Business version as it allows to create large groups and track them using the software feathers.If you are required to use advanced feathers of the product such as project customisation, tasks overdue, etc. the Premium plan is you option.For common users the Basic plan is cheap and contain all necessary feathers to work with Gantt charts.And the best in my opinion is to use it as a Student because the software team provides a fully free plan for them.