What Is RotaCloud?
RotaCloud is the easy way to plan rotas and communicate with staff. Our online rota builder makes planning rotas a breeze, and sending them to your employees is even easier. At the click of a button, you team will be sent email, SMS and push notifications letting them know they've got new shifts or changes to their rota. You can manage holiday, track attendance and view reports all under one roof. Try it for free to see how you could schedule more effectively and more more affordably.
Who Uses RotaCloud?
Over 4000 businesses of all shapes and sizes use RotaCloud to manage their hourly employees; restaurants, hotels, retail stores, care homes, medical practices, call centres, and many more.
Where can RotaCloud be deployed?
Cloud-based
On-premise
---
About the vendor
Kettle & Keyboard
Located in York, UK
Founded in 2013
Countries available
Andorra, Australia, Austria, British Indian Ocean Territory, Bulgaria and 39 others
RotaCloud pricing
Starting Price:
£10.00/year
Yes, has free trial
No free version
RotaCloud does not have a free version but does offer a free trial. RotaCloud paid version starts at £10.00/year.
Pricing plans
get a free trial
About the vendor
Kettle & Keyboard
Located in York, UK
Founded in 2013
Countries available
Andorra, Australia, Austria, British Indian Ocean Territory, Bulgaria and 39 others
RotaCloud videos and images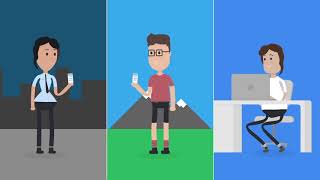 Features of RotaCloud
Attendance Management
Attendance Tracking
Communication Management
Employee Database
Employee Management
Employee Portal
Employee Scheduling
Employee Time Tracking
Mobile Access
Online Time Clock
Payroll Management
Reporting/Analytics
Shift Swapping
Sick Leave Tracking
Third Party Integrations
Timesheet Management
Vacation/Leave Tracking
Niall
Business Analyst in UK
Verified LinkedIn User
Hospitality, 201–500 Employees
Used the Software for: 6-12 months
Excellent value for money. Super easy to use
Comments: We tried other solutions before arrive at RotaCloud and have not looked back since.
From first contact to present date I have had nothing but positive experiences with RotaCloud. The sales and technical support teams are fantastic, quick to respond and very friendly.
Pros:
RotaCloud has managed to strike the illusive balance between intuitive, easy to use software, and a comprehensive level of complexity that ensures it is able to cope with teams of any size and structure without breaking a sweat. The web app has a really fresh feel and everything is very easy to find. The immense variety of settings have allowed me to tailor a bespoke rota management experience for my team with almost unsettling ease.
Cons:
The phone app, while still in keeping with the fresh feel of the software, feels like a bit of an after thought. I would also like to see rules and conditions introduced (eg. always require X amount of this type of worker on this day)
Matt
General manager in UK
Hospitality, 11–50 Employees
Used the Software for: 2+ years
Easy start up and basic function
Comments: I will continue to use it, I do like it, I have to say the price hike has given me somewhat of a reflection to have a look elsewhere, but I am still happy with the product itself
Pros:
It's very easy to access, simple tasks are fundamentally accurate - it does take a little bit of working out to begin with - but once you've got it it is very simple, Rotas are easy to understand, colour coding for staff positions make the opening page very easy to quickly check when necessary
Cons:
The price fluctuates by how many staff you have, which many others do, but I did find a little issue when starting up, quoted one price - charged another as there "was a price change between quote and start up" this was rectified - but then I had to pay extra for some optional features that I had initially been using and had thought were as standard.
Information Technology & Services, 11–50 Employees
Used the Software for: 1+ year
Really helpful on a day to day basis
Comments: Rotacloud provide me with great customer service when I've needed to reach out to check different access levels or if i've ever had any queries I couldn't manage myself. They're always friendly and polite and help me within a really quick timeframe which is amazing. Everything on rotacloud is very simple and does not require a lot messing around on the system and is straight forward for every employee to use.
Pros:
The software is easy to use, it's easy to manage your employee's scheduling and whereabouts daily, even able to separate them via their teams and view as a team. One of the easiest online systems I have used. Also really like the report format of Rotacloud so that took a huge part of my day back being able to run reports easily via rotacloud.
Cons:
Not being able to share the teams holidays with individual teams as each team would see every employee's holidays not just their own team.
Insurance, 51–200 Employees
Used the Software for: 1+ year
Central Cab Care Ltd
Comments: It was easy to set up and for all stakeholders to use and understand. It has definitely filled a much needed gap for communicating working hours, absence management, payroll reporting and has increased the availability of management information.
Pros:
The functionality to get effective information for processing payroll and support business management analysis.
Cons:
It lacks a little flexibility as not all our workforce are rota-based and so functionality and reporting can be limited for parts of our workforce.
Hospital & Health Care, 11–50 Employees
Used the Software for: 1+ year
Great system, great customer service!
Comments: Overall, RotaCloud is our life saver! All of our team benefit from each feature on RotaCloud, from managers to HR to care coordinators to our health care assistants.The customer service is one of their greatest features, as all the team are so helpful, friendly and professional!
Pros:
Firstly, the customer service from RotaCloud is outstanding, they are always on hand to talk, they are friendly and always do their best to help you via their chat service. It's a great balance between professional and fun, myself and the team will send funny gif's and memes!The system itself is put together very well and is very user friendly - its very easy to schedule shifts on the Rota, to complete time sheets and monitor annual leave. The reports system is an amazing feature, it breaks down everything from sickness reports, to how many hours worth of shifts per month. It saves us a lot of time working it out individually. It is my favourite feature working with HR. Another great feature that we use all the time is the bulk action tool, which allows you to move shifts from one employee to another in one go, rather than one by one. It saves the company a lot of time!
Cons:
A feature that would need to be improved on timesheets would be that it would be helpful if when there is a missing clock in record, it flags up which clock in record is missing, rather than flagging up the day. Due to the nature of our business (community care) our staff can have 10+ shifts allocated per day. So when it flags up, it becomes quite time consuming to go through each one to check where the missing record is! We are currently experiencing a bug with the bulk action tool whereby we are unable to bulk action any shifts from the "open shifts". However, this has been reported to Meg and she has been a great help in getting this looked into!