What Is NetSuite?
NetSuite is an all-in-one cloud business management solution that helps more than 34,000 organizations operate more effectively by automating core processes and providing real-time visibility into operational and financial performance. With a single, integrated suite of applications for managing accounting, order processing, inventory management, production, and supply chain and warehouse operations, NetSuite gives companies clear visibility of their information and control of their business.
Who Uses NetSuite?
From pre-revenue startups to small and mid-size organizations, fast-growing businesses use NetSuite to automate core processes and get real-time insights into operational and financial performance.
Where can NetSuite be deployed?
Cloud-based
On-premise
---
About the vendor
Oracle
Located in Chicago, US
Founded in 1977
NetSuite support
Phone Support
24/7 (Live rep)
Chat
NetSuite pricing
Starting Price:
NetSuite does not have a free version.
Pricing plans
About the vendor
Oracle
Located in Chicago, US
Founded in 1977
NetSuite support
Phone Support
24/7 (Live rep)
Chat
NetSuite videos and images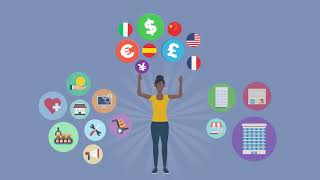 Features of NetSuite
"What If" Scenarios
3PL Management
ACH Payment Processing
API
Access Controls/Permissions
Accounting
Accounting Integration
Accounts Payable
Accounts Receivable
Activity Dashboard
Activity Tracking
Ad hoc Reporting
Aging Tracking
Alerts/Notifications
Approval Process Control
Asset Lifecycle Management
Audit Management
Audit Trail
Automated Scheduling
BOM Creation
Backorder Management
Bank Reconciliation
Barcode/Ticket Scanning
Barcoding/RFID
Billing & Invoicing
Bills of Material
Budget Management
Budgeting/Forecasting
Built-in Accounting
CRM
Calendar/Reminder System
Campaign Management
Capacity Management
Capacity Planning
Cash Management
Cataloguing/Categorisation
Channel Management
Chart of Accounts
Check Processing
Check-in/Check-out
Client Management
Client Portal
Collaboration Tools
Commenting/Notes
Commission Management
Communication Management
Compliance Management
Compliance Tracking
Consolidation/Roll-Up
Contact Database
Contact Management
Contract/License Management
Core Accounting
Cost Tracking
Cost-to-Completion Tracking
Customer Accounts
Customer Database
Customer History
Customer Management
Customer Statements
Customisable Reports
Customisable Templates
Customizable Fields
Customizable Rules
Dashboard
Dashboard Creation
Data Extraction
Data Import/Export
Data Management
Data Security
Data Visualisation
Delivery Management
Demand Forecasting
Discount Management
Document Management
Document Storage
Donation Tracking
Duplicate Payment Alert
ERP
Electronic Funds Transfer
Electronic Payments
Email Management
Email Marketing
Employee Management
Enterprise Asset Management
Expense Management
Expense Tracking
File Sharing
Financial Analysis
Financial Management
Financial Reporting
Fixed Asset Management
For Accountants
For B2B
For Nonprofits
For Real Estate
For Restaurants
For Retail
For Small Businesses
Forecasting
Fund Accounting
Gantt/Timeline View
General Ledger
Grant Management
HR Management
Idea Management
Income & Balance Sheet
Integrated Business Operations
Interaction Tracking
Inventory Auditing
Inventory Control
Inventory Management
Inventory Optimisation
Inventory Tracking
Invoice Creation
Invoice History
Invoice Processing
Item Management
Kanban Board
Key Performance Indicators
Kitting
Lead Management
Lead Qualification
Marketing Automation
Material Requirements Planning
Materials Management
Mobile Access
Mobile App
Multi-Channel Management
Multi-Channel Marketing
Multi-Currency
Multi-Department/Project
Multi-Location
Onboarding
Online Invoicing
Online Payments
Order Entry
Order Fulfillment
Order Management
Order Tracking
Overpayment Processing
PO Reconciliation
Partial Payments
Payment Processing
Payroll Management
Percent-Complete Tracking
Performance Metrics
Pipeline Management
Planning Tools
Point of Sale (POS)
Portfolio Management
Predictive Analytics
Prioritisation
Procurement Management
Product Data Management
Product Identification
Product Management
Production Management
Production Scheduling
Profit/Loss Statement
Project Accounting
Project Management
Project Planning
Project Planning/Scheduling
Promotions Management
Publishing/Sharing
Purchase Order Management
Purchasing & Receiving
Quality Management
Quotes/Estimates
Real Time Analytics
Real Time Data
Real Time Monitoring
Real Time Reporting
Receivables Ledger
Receiving/Putaway Management
Recurring Orders
Recurring/Subscription Billing
Reminders
Remote Access/Control
Reorder Management
Reporting & Statistics
Reporting/Analytics
Reporting/Project Tracking
Requisition Management
Resource Allocation & Planning
Resource Management
Resource Request
Resource Scheduling
Retail Inventory Management
Returns Management
Revenue Recognition
Risk Analysis
Risk Management
SEO Management
Sales & Operations Planning
Sales Forecasting
Sales Orders
Sales Pipeline Management
Sales Reports
Scheduling
Search/Filter
Segmentation
Self Service Data Preparation
Self Service Portal
Serial Number Tracking
Shipping Management
Shopping Cart
Skills Tracking
Social Media Integration
Sourcing Management
Spend Management
Status Tracking
Strategic Planning
Supplier Management
Supply Chain Management
Task Management
Task Scheduling
Tax Management
Territory Management
Third Party Integrations
Time & Expense Tracking
Traceability
Training Management
Transaction History
Transaction Management
Transportation Management
Utilisation Reporting
Vendor Management
Vendor Master Data Management
Vendor Payment
Version Control
Visual Analytics
Warehouse Management
Website Management
Workflow Management
eCommerce Management
Courtney
System Administrator in US
Verified LinkedIn User
Information Technology & Services, 10,000+ Employees
Used the Software for: 2+ years
With NetSuite, we'll be able to expand our business
Comments: I highly recommend NetSuite. It provides everything a manufacturer, no matter how big or little, might want. With NetSuite, we have room to expand as we progress. We're currently still using manual stock counts but are making moves toward a barcode scanning system.
Pros:
Our firm outgrew QuickBooks, which was the business challenge that NetSuite addressed. Consequently, we are currently focused on becoming proficient in NetSuite as soon as possible. As a result, I am spending a lot of time teaching and creating systems for use by other salespeople.
Cons:
Estimating the cost of an assembly by looking only at the BOM. The most up-to-date information must be calculated and made available. It's simple to figure out the gross margin. Our earnings are based on a margin, and the numbers shift during the day.
Oracle Response
2 weeks ago
Thanks for taking the time to leave a review, Courtney! If you haven't already done so, feel free to check out our NetSuite Customer Community. https://community.oracle.com/netsuite
Investment Management, 201–500 Employees
Used the Software for: 2+ years
Effective Cloud-Hosted ERP
Comments: As part of our investment/integration approach, we have moved several businesses from QuickBooks to NetSuite. This is equivalent of going from mom-and-pop to professional-level accounting/reporting. We're very happy to have made the switch, and we expect to bring other of our businesses abroad the platform as a means of standardizing our accounting practices groupwide.
Pros:
Relative to other softwares, NetSuite is easy to implement and learn for non-technical users. Our businesses use NetSuite for a variety of accounting and finance tasks, and across-the-board our staffs have been able to pick up the tools and, in some cases, master them quickly with even just a little user acceptance testing.
Cons:
NetSuite needs a UI upgrade -- it was clearly developed in the late 90s/early 2000s. UI tech has advanced considerably, and some implementation of modern techniques would help improve the product. Our main complaint w/r/t NetSuite is the lack of very good implementation and development support. Lastly, there are some surprising gaps in the software; for example, there is no native functionality for approving changes to vendor bank details, an area of high fraud risk. We have developed our own solution, but we would have expected some native functionlaity for that, given the risk.
Alternatives Considered: Sage Intacct
Reasons for Choosing NetSuite: We are a public holding company, so QuickBooks was not going to cut it long-term for the level of professional process and audit controls we needed.
Switched From: QuickBooks Desktop Enterprise and Quickbooks Online
Reasons for Switching to NetSuite: We looked to peer advice and it pointed us to NetSuite.
Oracle Response
4 weeks ago
Thanks for taking the time to leave a review, Brendan! If you haven't already done so, feel free to check out our NetSuite Customer Community. https://community.oracle.com/netsuite
Faith
Director of Analytics in US
Computer Software, 501–1,000 Employees
Used the Software for: 2+ years
Explore other options...
Comments: Overall, not a pleasant experience. We have now hired a third-party consultant (even more $$) to help us rectify mistakes made during initial implementation.
Pros:
The CRM module is great! We can track potential customers from the suspect stage to fully qualified customers with a signed contract.
Cons:
This is an Oracle backed product and as a result, the backend database is ridiculously hard to use for analytical reporting. Oracle is not inclined to share a data map for its clients.
Alternatives Considered: SAP Business One and Dynamics 365 Business Central
Reasons for Choosing NetSuite: We needed to scale our operation model
Reasons for Switching to NetSuite: [sensitive content hidden] preferred NetSuite
Oracle Response
2 weeks ago
Thank you for taking the time to leave a review, Faith. We take our customer feedback very seriously as we strive to improve every aspect of your experience. Please reach out to your Account Manager directly and/or email me at [email protected] so we can connect directly with you on feedback.
Charles
VP of Finance in US
Accounting, 201–500 Employees
Used the Software for: 1+ year
Limited QuickBooks Journey to Robust NetSuite
Pros:
We have investments in various business arenas (Hospitality, Restaurant, Aviation, Real Estate, Ranches, Home office) and some are intercompany, others are not, but require combined statements. NetSuite allows us to set up the subsidiaries with the proper rollups and consolidation/eliminations, while providing the drilldown process to reconcile any differences, if needed. Moving to NetSuite enabled us to enhance the previous business processes and create process efficiencies/ financial transparencies.
Cons:
Integration with the previous business processes was difficult, not due to NetSuite, but the lack of standardization/harmonization of data management, Chart of accounts. i have a short list of issues that have been brought to my attention from the users, but these result from the fact we look at 130 plus subsidiaries in one report and the first column with the GL account reference does not freeze, like in an Excel worksheet (solution = download data into a worksheet).
Alternatives Considered: Sage Intacct and SAP Business One
Reasons for Choosing NetSuite: needed to have a system that would allow a full consolidation/elimination financial and the process to do this with Quickbooks was an excel worksheet with 130 plus financials, not very efficient.
Switched From: QuickBooks Desktop Enterprise
Reasons for Switching to NetSuite: Cost and capabilities of NetSuite
Oracle Response
4 months ago
Thanks for taking the time to leave a review, Charles! If you haven't already done so, feel free to check out our NetSuite Customer Community. https://community.oracle.com/netsuite
Becky
Software Developer in US
Verified LinkedIn User
Hospital & Health Care, 51–200 Employees
Used the Software for: 2+ years
NetSuite automated many operations to save time
Comments: Our company's inventory management and warehouse allocations have previously been quite manual; however, with the implementation of NetSuite, these processes will be greatly automated, allowing for much more rapid inventory management.
Pros:
By consolidating your accounting in NetSuite, you can speed up your closure procedures and create reports with less effort. It's also the ideal choice for integrating with other SaaS products for niche financial needs.
Cons:
Some more recent modules are "incomplete," meaning they lack necessary but minor features. In some cases, these problems may have been avoided with the aid of reverse process flow diagrams.
Oracle Response
last month
Thanks for taking the time to leave a review, Becky! If you haven't already done so, feel free to check out our NetSuite Customer Community. https://community.oracle.com/netsuite