15 years helping Irish businesses
choose better software
What Is NetSuite?
NetSuite is an all-in-one cloud business management solution that helps more than 37,000 organizations operate more effectively by automating core processes and providing real-time visibility into operational and financial performance. With a single, integrated suite of applications for managing accounting, order processing, inventory management, production, and supply chain and warehouse operations, NetSuite gives companies clear visibility of their information and control of their business.
Who Uses NetSuite?
From pre-revenue startups to small and mid-size organizations, fast-growing businesses use NetSuite to automate core processes and get real-time insights into operational and financial performance.
Where can NetSuite be deployed?
Cloud-based
On-premise
---
About the vendor
Oracle
Located in Chicago, US
Founded in 1977
NetSuite support
Phone Support
24/7 (Live rep)
Chat
NetSuite pricing
Starting Price:
NetSuite does not have a free version.
About the vendor
Oracle
Located in Chicago, US
Founded in 1977
NetSuite support
Phone Support
24/7 (Live rep)
Chat
NetSuite videos and images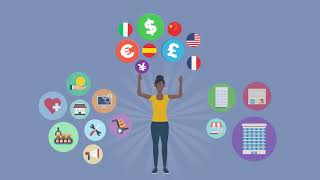 Features of NetSuite
"What If" Scenarios
3PL Management
ACH Payment Processing
API
Access Controls/Permissions
Accounting
Accounting Integration
Accounts Payable
Accounts Receivable
Activity Dashboard
Activity Tracking
Ad hoc Reporting
Aging Tracking
Alerts/Notifications
Approval Process Control
Asset Lifecycle Management
Audit Management
Audit Trail
Automated Scheduling
BOM Creation
Backorder Management
Bank Reconciliation
Barcode Recognition
Barcode/Label Management
Barcode/Ticket Scanning
Barcoding/RFID
Benchmarking
Billing & Invoicing
Bills of Material
Budget Management
Budgeting/Forecasting
Built-in Accounting
CRM
Calendar/Reminder System
Campaign Management
Capacity Management
Capacity Planning
Cash Flow Management
Cash Management
Cataloguing/Categorisation
Channel Management
Chart of Accounts
Check Processing
Check-in/Check-out
Client Management
Client Portal
Collaboration Tools
Commenting/Notes
Commission Management
Communication Management
Compliance Management
Compliance Tracking
Consolidation/Roll-Up
Contact Database
Contact Management
Contract/License Management
Core Accounting
Cost Management
Cost Tracking
Cost-to-Completion Tracking
Customer Accounts
Customer Database
Customer History
Customer Management
Customer Statements
Customisable Invoices
Customisable Reports
Customisable Templates
Customizable Fields
Customizable Rules
Dashboard
Dashboard Creation
Data Extraction
Data Import/Export
Data Management
Data Security
Data Visualisation
Delivery Management
Demand Forecasting
Direct Deposit
Discount Management
Document Management
Document Storage
Donation Tracking
Donor Management
Drag & Drop
Duplicate Payment Alert
ERP
Electronic Funds Transfer
Electronic Payments
Email Management
Email Marketing
Employee Management
Enterprise Asset Management
Expense Claims
Expense Management
Expense Tracking
Feedback Management
File Sharing
Financial Analysis
Financial Management
Financial Reporting
Fixed Asset Management
For AEC Industry
For Accountants
For B2B
For Insurance Industry
For Legal Professionals
For Medical Purposes
For Metal Fabrication
For Nonprofits
For Real Estate
For Restaurants
For Retail
For Small Businesses
For Trucking Industry
Forecasting
Fund Accounting
Fundraising Management
Gantt/Timeline View
General Ledger
Grant Management
HR Management
Idea Management
Income & Balance Sheet
Integrated Business Operations
Interaction Tracking
Inventory Auditing
Inventory Control
Inventory Management
Inventory Optimisation
Inventory Replenishment
Inventory Tracking
Invoice Creation
Invoice History
Invoice Management
Invoice Processing
Item Management
Kanban Board
Key Performance Indicators
Kitting
Knowledge Base Management
Lead Management
Lead Qualification
Manufacturing Inventory Management
Marketing Automation
Material Requirements Planning
Materials Management
Member Database
Membership Management
Milestone Tracking
Mobile Access
Mobile App
Mobile Payments
Multi-Channel Management
Multi-Channel Marketing
Multi-Currency
Multi-Department/Project
Multi-Location
Multiple Projects
Onboarding
Online Invoicing
Online Payments
Order Entry
Order Fulfillment
Order Management
Order Tracking
Overpayment Processing
PO Reconciliation
Partial Payments
Payment Processing
Payroll Management
Payroll Reporting
Percent-Complete Tracking
Performance Metrics
Pipeline Management
Planning Tools
Point of Sale (POS)
Portfolio Management
Predictive Analytics
Prescription Processing
Prioritisation
Procurement Management
Product Data Management
Product Identification
Product Management
Production Management
Production Scheduling
Profit/Loss Statement
Progress Tracking
Project Accounting
Project Costing
Project Management
Project Planning
Project Planning/Scheduling
Project Time Tracking
Promotions Management
Publishing/Sharing
Purchase Order Management
Purchasing & Receiving
Quality Management
Quotes/Estimates
Real Time Analytics
Real Time Data
Real Time Monitoring
Real Time Reporting
Real Time Synchronisation
Real Time Updates
Receivables Ledger
Receiving/Putaway Management
Recurring Orders
Recurring/Subscription Billing
Reminders
Remote Access/Control
Reorder Management
Reporting & Statistics
Reporting/Analytics
Reporting/Project Tracking
Requisition Management
Resource Allocation & Planning
Resource Management
Resource Request
Resource Scheduling
Retail Inventory Management
Returns Management
Revenue Recognition
Reviews Management
Risk Analysis
Risk Management
SEO Management
Sales & Operations Planning
Sales Activity Management
Sales Forecasting
Sales Orders
Sales Pipeline Management
Sales Reports
Sales Tax Management
Sales Trend Analysis
Scenario Planning
Scheduling
Search/Filter
Segmentation
Self Service Data Preparation
Self Service Portal
Serial Number Tracking
Shipping Management
Shopping Cart
Skills Tracking
Social Media Integration
Sourcing Management
Spend Management
Status Tracking
Strategic Planning
Supplier Management
Supply Chain Management
Task Management
Task Scheduling
Tax Calculation
Tax Compliance
Tax Management
Territory Management
Third Party Integrations
Time & Expense Tracking
Timesheet Management
Traceability
Training Management
Transaction History
Transaction Management
Transportation Management
Utilisation Reporting
Vendor Management
Vendor Master Data Management
Vendor Payment
Version Control
Visual Analytics
Warehouse Management
Website Management
Work Order Management
Workflow Management
eCommerce Management
Víctor
CS Lead in Spain
Verified LinkedIn User
Human Resources, 501–1,000 Employees
Used the Software for: 2+ years
Reviewer Source
It is a great ERP but it is not for everyone
Comments: Accounting, Trasury. Reporting (but we ended up doing the reporting outside the ERP)
Pros:
Netsuite has a lot of potential when automating processes. It is a great ERP for big Companies or big startups.
Cons:
There is not much literature about netsuite or learning material. Because of this, you are trapped with Consultants. Sometimes you might get lucky but sometimes no. I had both experienceThe ERP is complex to implement. It has become popular in the startup world but it´s complexity does not make it ideal for everyone. Yes. the potential is great but you really need to do a good research before jumping to implement this ERP
Alternatives Considered: Odoo
Reasons for Switching to NetSuite: The potential of Netsuite when growing and to manage several entities from one place
Oracle Response
last year
Thanks for taking the time to leave a review, Victor! If you haven't already done so, feel free to check out our NetSuite Customer Community. https://community.oracle.com/netsuite
Verified Reviewer
Verified LinkedIn User
Computer Software, 51–200 Employees
Used the Software for: 2+ years
Reviewer Source
Great System that helps with professional and business growth.
Comments: Overall it is a great system and can be configured to our business needs. We do have a consultant who we work with weekly to help us with this things because it is not easy to create a lot of these customizations on our own. I would love the ability to create reports and saved searches without a consultants help.
Pros:
I like that Netsuite has so many fuctions to customzie to your business needs. I like that Netsutie integrates with many outside apps or tools for better interface. It provides room for various stages of growth for a company. I like that Netsuite also provies opportunities for professional growth and networking.
Cons:
Implemenation was not the best. We needed more expertise on the products that made sense to our business. We are finding that our billing module is not the right fit and will have to implement a new billing module which will cost of more time and delay our growth we could have had from the beginning. Some of the functionalities that should be basic are still needed to be customized such as reports for AR, unbilled and deferred revenue.
Alternatives Considered: Sage Intacct
Reasons for Choosing NetSuite: No inventory function and better billing options.
Switched From: Quickbooks Online
Reasons for Switching to NetSuite: Our parent company required the software to be registered for regulatory reasons with their country.
Oracle Response
2 months ago
Thanks for taking the time to leave a review! If you haven't already done so, feel free to check out our NetSuite Customer Community. https://community.oracle.com/netsuite
Construction, 51–200 Employees
Used the Software for: 1-5 months
Reviewer Source
Source: SoftwareAdvice
Lacks Fundamental Accounting Functionality and Reporting.
Comments: Horrible experience. We regret our decision to purchase this software every single day. With the exception of 1 person, every single daily task takes almost double the time and we have no confidence that it is right. Our checks are so poorly formatted that it is embarrassing. Our aging reports cannot be customized, so they have us using a saved search that changes weekly without anyone knowing why which has been going on for over 5 months now. Their team were unfamiliar with the concept of retainage, did not know what a check remittance was for or why one was needed, and further did not know how to create a check register. If you are looking for the most basic accounting reports, I would highly recommend that you do not purchase this software.
Pros:
This software was sold to us under false claims that it would work for our industry (construction), that it would increase efficiencies, and that its reporting was fully customizable to give us the flexibility to build the reports that we want. If any one of these claims, let alone all of those claims were true, that would be the pro.
Cons:
Where do I begin. This software is horrible. They lack the basic knowledge necessary to even understand what the customer wants, even the most basic of accounting concepts and reports pose a problem for their team. Not only do they not understand construction accounting, but they further failed to understand the most basic of reports, such as a check register, a check remittance, an Accounts Receivable Aging Report, Retainage Receivable, and Job Costing. They sold us this software claiming to have a solid construction solution, only to find out that they MIGHT have 1 other construction customer, as they confessed during our last call. I have 20 years experience working in public accounting and as controller/CFO for construction companies. I am very familiar with the vast majority of other software products on the market and this is by far the worst. It feels like we are in a laboratory being experimented on because they don't understand what we want and what we need. We contacted several other users as part of our due diligence, but you are only allowed to speak to people that they select and they must be present so I can only imagine this is because they pre-screen those calls to make the sale.
Oracle Response
2 days ago
Thank you for taking the time to leave a review, Dan. We take our customer feedback very seriously as we strive to improve every aspect of your experience. Please reach out to your Account Manager directly and/or email me at [email protected] so we can connect directly with you on feedback.
Kylie
Financial Controller in Australia
Electrical/Electronic Manufacturing, 51–200 Employees
Used the Software for: 6-12 months
Reviewer Source
New User of NetSuite
Comments: Our business has had a very positive experience with the implementation of NetSuite. One of the Finance Teams main KPI's is to be able to deliver month end board pack with in 5 business days which we are now able to consistently achieve.
Pros:
NetSuite is a very easy program to use, the work flow is very intuitive and we have been able to integrate it to other systems we have already had in place. The amount and variety of training offered to us pre and post go live is beyond any platform I have used in the past. I believe there is great benefit in the focus on best practice and not customising every aspect of the software. We used the NetSuite team for our implementation and Sen and the team were excellent to deal with. They listened to our concerns and came up with solutions. By encouraging us to learn how to use the system ad how to use the learning resource available we are able to make small improvements and changes to our system with out having to engage a consultant, saving our business time and money.
Cons:
NetSuite comes with a wide variety of module addons. There is not a clear map of what these are. If we were more aware of these we could have added additional modules at implementation.
Alternatives Considered: BlackLine, SYSPRO, SAP Business One and Xero
Reasons for Choosing NetSuite: Tencia was a desktop platform with limited features. It was difficult to trace transactions and have confidence in the data output.
Switched From: Tencia
Reasons for Switching to NetSuite: Other companies just quoted us a standard fee with out getting to know and understand out business. NetSuite Sales team first got to know our business and tailed a solution around what we did and what we wanted the product to do. We then felt the proposal they put together had true value. The sales team was very informative on the implementation process and the volume of hours that would be require by our team to facilitate a smooth go live process.
Oracle Response
3 months ago
Thanks for taking the time to leave a review, Kylie! If you haven't already done so, feel free to check out our NetSuite Customer Community. https://community.oracle.com/netsuite
Eric
Lead Software Engineer in US
Pharmaceuticals, 51–200 Employees
Used the Software for: 1+ year
Reviewer Source
Everything you need for accounting.
Comments: Our accounting department was able to scale from QuickBooks to NetSuite but with a lot of training. Our development team has had to walk away many times just trying to get our applications to connect.
Pros:
NetSuite definitely has everything you need from an accounting system. You will need training and there is a steep learning curve, especially if you're upgrading from something like QuickBooks.
Cons:
As a developer I found integration challenging. There's a lot of permissions that you need to set for the user and if you're not an admin, you will find this tedious. I understand the need for various levels of security, but between tokens and keys and permissions, it's been a big headache. Once you are connected, you need to know the table relationships before you can begin writing code to exchange data.
Oracle Response
2 days ago
Thanks for taking the time to leave a review, Eric! If you haven't already done so, feel free to check out our NetSuite Customer Community. https://community.oracle.com/netsuite