15 years helping Irish businesses
choose better software
What Is Datadog?
Datadog is a SaaS-based monitoring, security, and analytics platform for cloud-scale infrastructure, applications, logs, and more. The platform assists organizations in improving agility, increasing efficiency and providing end-to-end visibility across dynamic or high-scale infrastructures. By collecting metrics and events from 400+ out of the box services and technologies, Datadog enables Dev, Sec, and Ops teams to ensure application uptime and accelerate go-to-market efforts.
Who Uses Datadog?
Datadog is the monitoring, security and analytics platform for developers, IT operations teams, security engineers and business users in the cloud age.
Where can Datadog be deployed?
Cloud-based
On-premise
---
Languages
English, Japanese
Datadog pricing
Starting Price:
US$15.00/month
Yes, has free trial
Yes, has free version
Datadog has a free version and offers a free trial. Datadog paid version starts at US$15.00/month.
Languages
English, Japanese
Datadog videos and images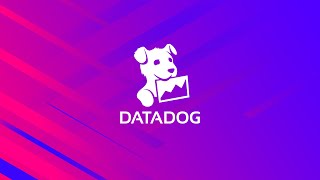 Features of Datadog
API
Access Controls/Permissions
Activity Dashboard
Activity Tracking
Ad hoc Reporting
Alerts/Escalation
Alerts/Notifications
Anomaly Detection
Application Management
Application Security
Application-Level Analysis
Archiving & Retention
Asset Tracking
Audit Trail
Availability Testing
CPU Monitoring
Capacity Analytics
Capacity Management
Capacity Planning
Cloud Application Security
Collaboration Tools
Communications Management
Content Management
Continuous Deployment
Continuous Integration
Cost Management
Customisable Dashboard
Dashboard
Data Aggregation
Data Cleansing
Data Collection
Data Connectors
Data Discovery
Data Import/Export
Data Migration
Data Storage Management
Data Visualisation
Debugging
Device Auto Discovery
Diagnostic Tools
Drag & Drop
Event Logs
For Websites
High Volume Processing
Historical Trend Analysis
IT Monitoring
Incident Management
Incident Reporting
Investigation Management
KPI Monitoring
Log Access
Log Analysis Tools
Log Collection
Log Management
Machine Learning
Monitoring
Move & Copy
Multi-Cloud Management
Multi-User Collaboration
Multiple Data Sources
Natural Language Processing
Network Analysis
Network Monitoring
Network Provisioning
Parameterised Testing
Performance Analysis
Performance Management
Performance Metrics
Performance Monitoring
Predictive Analytics
Prioritisation
Query Analysis
Real Time Data
Real Time Monitoring
Real Time Notifications
Real Time Reporting
Real-time Alerts
Reporting & Statistics
Reporting/Analytics
Requirements-Based Testing
Resource Management
Root Cause Analysis
Search/Filter
Server Monitoring
Service Level Agreement (SLA) Management
Single Page View
Statistical Analysis
Task Management
Threat Intelligence
Threat Response
Threshold Alerts
Troubleshooting
Uptime Reporting
User Management
Virtual Machine Monitoring
Vulnerability Scanning
Web Traffic Reporting
Web-Application Security
Dnyanoba
Deputy Manager in India
Verified LinkedIn User
Pharmaceuticals, 1,001–5,000 Employees
Used the Software for: 1+ year
Reviewer Source
Datadog for log analysis of cloud
Comments: Till now we have one of the good experience with the data dog as it is helping us a lot in monitoring our cloud and database server. A support from datadog team is also good thing to consider.
Pros:
The best feature of data dog is real time monitoring of logs and vulnerability scan which stands unique to save the server and cloud from further damaging
Cons:
The datadog user interface is very hard to learn and with the minimum training anyone cannot operate it fully also a lot of integrations are very difficult to operate.
Alternatives Considered: Panther
Reasons for Switching to Datadog: Price of datadog is very less when compared to other competitors and data dog has lot of feature which stands a top among its competitors datadog can work very smoothly in large data as well.
Laura
Softwaredeveloper in Germany
Health, Wellness & Fitness, 11–50 Employees
Used the Software for: 1+ year
Reviewer Source
Powerful and flexible
Comments: We can connect traces, logs and events on our infrastructure. We can follow every HTTP request that arrives at our API to the individual services. If errors or other events occure we can see them, as they are connected with each request / trace. This helped us a lot in finding bottlenecks in our microservice architecture
Pros:
I really like that datadog offers a free tier to get startet with it. It helped building a net of monitoring around our servers and services. We have implemented a wide collection of (they call it synthetic tests) that we use as an continuous integration test suite. We even can monitor the performance of different application versions.
Cons:
Even if their locally installed agent on our servers is very flexible and can collect so many information, the configuration via YAML files is difficult to start with. The learning curve here is pretty steep in the beginning.
Alternatives Considered: New Relic
Reasons for Switching to Datadog: The possibilities to make evaluations were much better back then
Yeamin
Senior DevOps Engineer in Australia
Financial Services, 51–200 Employees
Used the Software for: 1+ year
Reviewer Source
Datadog is a great Observability+log analysis tool
Comments: It's a great tool for monitoring, alerting, log analysis and synthetics. Good support for small startup companies as well.
Pros:
Ease of integrataion. Both alerts, metrics and log aggregation in one place. Website Synthetics was very useful too.
Cons:
Data ingestion cost can be too high at times if not controlled in a granular manner.
Computer Software, 2–10 Employees
Used the Software for: Free Trial
Reviewer Source
Couldn't install
Comments: If you can get it running I am sure it's good.
Pros:
Looks like it should do the job, less log limits than other products.
Cons:
Spent days trying to get it working on a pretty vanilla Windows VM but never could get it up and running. Support pretty much just told me to read the documentation which wasn't really helpful after going over it ten times already. Had similar problem with another product and they could tell me the exact lines of the config and registry that needed changing.
Alternatives Considered: Site24x7 and Raygun
Reasons for Choosing Datadog: Price
Switched From: Retrace by Netreo
Khatibur
Platform Engineer in India
Restaurants, 10,000+ Employees
Used the Software for: 2+ years
Reviewer Source
Real time Platform Monitoring Tools
Comments: DataDog is the best observability monitoring tool to detect any type of error in the system. The user interface is very simple and customer support and account help our teams in providing training and guidance in case of any issue. It can easily integrate with all third-party tools like Jira, slack, opsgenie
Pros:
The most like features of datadog are it provides real-time monitoring of any happens In the system and it is easily customizable. With the help of logs, we can easily create the monitor and dashboards. It can easily use all other third-party tools and can create alerts. It also provides anomaly which works on past data and it is sensitive and useful. Datadog is also AI capable, There is a feature called Datadog Insight which can easily detect any error in the system.
Cons:
Datadog is a fairly new application, Learning advanced features we are not able to find much documentation and learning on the internet. It also stores limited historical data and licensing is fairly high compared to similar monitoring platforms.
Alternatives Considered: Amazon CloudWatch
Switched From: Splunk Enterprise