15 years helping Irish businesses
choose better software
What Is Slack?
Slack is your productivity platform.
Welcome to the command center of your workday. Discover a more flexible way to work with all your people, apps and partners in one space. Slack connects people with each other and with their tools and data. Equip teams to be their most efficient and productive—to save time, increase ROI and open up all kinds of opportunities. Slack isn't just a tool for sending messages. It's a place where work flows between all your teams, tools, customers and partners.
Who Uses Slack?
Our customers range from two-person startups to Fortune 100 corporations. In fact, 77% of the Fortune 100 uses Slack.
Where can Slack be deployed?
Cloud-based
On-premise
---
About the vendor
Slack
Located in San Francisco, US
Founded in 2014
Languages
English, French, German, Japanese, Spanish
Slack pricing
Starting Price:
US$7.50/month
Yes, has free trial
Yes, has free version
Slack has a free version and offers a free trial. Slack paid version starts at US$7.50/month.
About the vendor
Slack
Located in San Francisco, US
Founded in 2014
Languages
English, French, German, Japanese, Spanish
Slack videos and images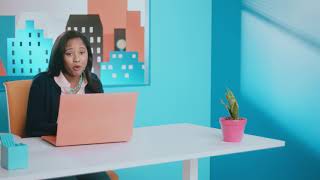 Features of Slack
@mentions
API
Access Controls/Permissions
Activity Tracking
Activity/News Feed
Alerts/Notifications
Audio Calls
Audio Capture
Calendar Management
Call Conferencing
Call Routing
Chat/Messaging
Collaboration Tools
Commenting/Notes
Communication Management
Contact Management
Content Delivery
Content Management
Discussions/Forums
Document Management
Drag & Drop
File Sharing
File Transfer
For Sales Teams/Organizations
Full Text Search
Group Management
Knowledge Base Management
Live Chat
Meeting Management
Member Directory
Messaging
Mobile Access
Multi-Channel Communication
Multi-User Collaboration
Notes Management
Presentation Streaming
Productivity Tools
Real Time Notifications
Real Time Synchronisation
Real-Time Chat
Real-time Consumer-facing Chat
Remote Access/Control
Remote Support Software
Reporting & Statistics
Reporting/Analytics
SSL Security
Screen Capture
Screen Recording Software
Screen Sharing
Search/Filter
Single Sign On
Support Ticket Management
Surveys & Feedback
Task Management
Third Party Integrations
Two Way Audio & Video
Two-Way Audio & Video
Video Chat
Video Conferencing
Workflow Management
Ray
Research and Cultural Consultant, Editor/writer, interpreter. in Canada
Verified LinkedIn User
Government Administration, 2–10 Employees
Used the Software for: 1+ year
Reviewer Source
Highly effective and secure tool for team collaboration
Comments: Overall, Slack was an outstanding tool for collaboration among our team.We were confident in data security knowing that all data, both at rest, and in transit, is fully encrypted.Data security is increasingly important for all firms, and branches of government.
Pros:
During branch meetings and discussions, dozens of us were able to discuss a range of topics in real time.Also, Slack is one of the most famous collaboration tools (text, voice, video and file exchange) that runs on nearly all platforms: Windows, Mac, Android, Linux, iOS, and in an online web-based version. Brilliant!
Cons:
Occasionally, Slack would not load properly and experienced connectivity problems with video and audio. But these problems may have been a result of our overloaded server, and not a problem with Slack. The allotted storage space for users may not be enough if you have large files.
Sylvia
Web Designer/ Web Developer in Kenya
Information Technology & Services, 2–10 Employees
Used the Software for: 6-12 months
Reviewer Source
Great Platform for Internal Communication
Comments: Slack is a convenient workplace communication tool. It allows us to create different team channels where we share the details of a specific project. Slack sends real-time notifications to ensure no one misses important information. We usually use it for business communications and use other apps for personal chats and it meets our expectations.
Pros:
Slack is a versatile platform that allow convenient communication using text, audio, or video. It has an simple design which makes it easy for anyone to get started easily. Slack sends notifications quickly, ensuring you don't miss important files or communication. It is better for official communication than the regular apps we use on phones daily.
Cons:
I dislike too many emails notifying me what happened on Slack. The notifications may come in handy when you missed a lot but they could also bother you because they are rather too many. The mobile app seems too congested compared to the desktop access version.
Joshua
Architect in Nigeria
Architecture & Planning, Self Employed
Used the Software for: 6-12 months
Reviewer Source
The almight community platform.
Pros:
Slack as a community app allows me to connect with others who have similar interests, share information, and support each other.
Cons:
Nothing really, slack fits all I use it for without an exception.
François
president in Canada
Human Resources, 2–10 Employees
Used the Software for: 2+ years
Reviewer Source
Essential but requires some effort
Comments: Initially difficult but once the balls get rolling it is my favorite app to get in touch with my communities.Much better than the social media app like Facebook or TwitterThis is the true meaning of community!!!
Pros:
Very nice way to handle the thread Possible to upload files and images easilyThe multiple channels is amazing to separate groupes and discussionsThe mobile app is amazingI love the notification system
Cons:
It takes some effort to understand the mechanic of itA bit difficult to invite people form outside the companyMost people do not respect the Thread replies and that makes it difficult to follow some discussionsA bit difficult to find specific posts
Alternatives Considered: Mighty Networks and Open Social
Reasons for Switching to Slack: After airing my needs to some colleagues with more experience with these softwares and trying them for a few weeks, Slack simply stood out!I have tried to create community of practice to share tips and trick for years. Each was a failure. Using Slack allow me to BE in some communities and manage some others from a single account! Amazing product!!!
Fedor
CTO in Finland
Verified LinkedIn User
Financial Services, 11–50 Employees
Used the Software for: 2+ years
Reviewer Source
Standard chat app in IT companies
Pros:
In our company most of internal communication and support of key customers go through Slack. Slack Connect is a really great thing, especially because Slack reached network effect.
Cons:
Lack of autocompletion using AI and advanced spell checking in messages.
Alternatives Considered: Google Meet
Reasons for Switching to Slack: Threads, Slack Connect, Calls (they were pretty bad, but significantly improved), Screen sharing