What Is Slack?
Slack is a collaboration hub, where the right people and the right information come together, helping everyone get work done. When your team needs to kick off a project, hire a new employee, deploy some code, review a sales contract, finalize next year's budget, measure an A/B test, plan your next office opening, and more, Slack has you covered. Try Slack with your team for free.
Who Uses Slack?
Our customers range from two-person startups to Fortune 100 corporations. In fact, 77% of the Fortune 100 uses Slack.
Where Slack can be deployed?
Cloud, SaaS, Web-based, Mac (Desktop), Windows (Desktop), Android (Mobile), iPhone (Mobile), iPad (Mobile)
About the vendor
by Slack
Located in San Francisco, US
Founded in 2014
Chat
Languages
English, French, German, Japanese, Spanish
About the vendor
by Slack
Located in San Francisco, US
Founded in 2014
Chat
Languages
English, French, German, Japanese, Spanish
Slack videos and images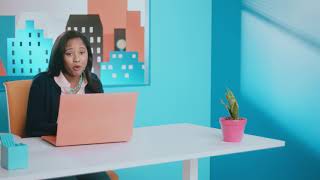 Compare Slack with similar products
Starting price
US$8.00/month
US$4.20/month
US$6.00/month
US$5.00/year
David W.
Senior Scrum Master in US
Verified LinkedIn User
Hospital & Health Care, 201-500 Employees
Used the Software for: 2+ years
Alternatives Considered:
The best remote collaboration tool I have EVER used!
Comments: Slack is the easiest collaboration tool I've ever used. I am currently acting as Scrum Master for four agile teams, and it's easy to keep in touch with all of them and coordinate standups. File sharing is extremely easy
Pros:
Slack is a user-friendly, robust collaboration tool that allows for quick setup and access to channels both public and private. Asynchronous communication is a cinch and the Mentions and Reactions feature allows for easy access to what recent messages you have received.
Cons:
Due to Slacks' third party app space, there are some features that might seem to be missing at first but need to be found as a third party feature. This involves an admin or an owner having to approve the app being installed. This can sometimes be a bit of a headache on the admin end, as it requires going to obscure parts of the app to approve. It could be an easier experience.
Dayna D.
Busienss Develement Manager in US
Marketing & Advertising, 11-50 Employees
Used the Software for: 1+ year
Source: SoftwareAdvice
Alternatives Considered:
Slack is great for remote teams!
Comments: This tool has helped us communicate as a team. It has helped us restore some type of "culture" in a remote workforce.
Pros:
We love that you can see when teammates are in a meeting. Set up away notifications. Sync to our calendars. The newly added scheduled message feature is great so we can send messages within business hours (especially when someone is working outside of typical hours)
Cons:
There isn't really much to not like. I haven't had many issues with the tool not performing but, occasionally the call feature can be a little buggy. (does not happen very often)
Computer Software, Self Employed
Used the Software for: 1+ year
Slack is essentially advanced texting for business users
Comments: I started using Slack because my client required it. I find that it cuts down on my email dependence but I'm often frustrated when attempting to compose a message without standard elements such as tables, inline images, etcetrera.
Pros:
I like the ability to stay in touch with our users via whatever device I'm currently using. For example, I can respond from my home computer, tablet, work computer or via my phone. I especially like the ability to be notified of a new message via my phone where I can read the message on the phone but can step over to my laptop to reply. I also appreciate the ability to add an email thread to a Slack Channel by simply adding a slack email address (each channel has a unique email address) to the CC field when I reply.
Cons:
The biggest con for me is the extremely limited amount of formatting available to Slack messages. I can make a font bold and add links to files/images but I really miss the rich text features many similar apps provide. It's also frustrating to need to keep typing adding the user name(s) when I'm responding to a message. I'm assuming that this is by design but it would really be nice to be able to "Reply All" to a conversation thread. The desktop Slack application (running on Windows 10 Pro) has a "clunky" feel to it. It's written with a framework that allows the Slack developers to write HTML and JavaScript code that is essentially compiled into a Windows application and it definitely shows. Something as simple as selecting text is counter-intuitive (until you realize that it's essentially a web page mascaraing as a Windows application.
Samantha M.
Senior Business Facilitator in Philippines
Marketing & Advertising, 2-10 Employees
Used the Software for: 2+ years
Slack offers seamless Communication across the organisation and value for money
Comments: Overall Slack is a great platform for teams looking for seamless communication across the organisation and value for money.
Pros:
Slack is one of the best platforms available for team communication. After using it for almost 3 years now, it provides our organisation with real-time and seamless communication and offers the most value for your money. Through Slack, you can instant message your team for a quick ask or direct message a specific member for any questions. You can also share files easily by uploading or you even connect your Google Drive/Dropbox to share file links. You can also have fun communicating using emoji's or just share fun GIF's to your team. The free version offers all the features needed for team communication but if you want additional productivity features to level up your communication like communicating with outside vendors on your workspace, then you can definitely opt for getting paid plan. Slack is a very intuitive platform and user friendly.
Cons:
Slack is a great tool for communication across teams but it does not offer any project management features.
Sourabh S.
Software Developer in India
Verified LinkedIn User
Computer Software, 10,000+ Employees
Used the Software for: 1+ year
Slack makes business communication easy, efficient and engaging
Comments: I have enjoyed every bit of using slack, it gives me a feeling of using a robust yet state of the art communication platform. Hats off to the folks at slack, keep the good work going !!
Pros:
It has carved a new segment in business communication and remote collaboration. Right now it is the gold standard as far as combining email and chat go. The User Interface is peppy and fun. The User Experience is very intuitive and efficient. We can edit messages that were sent without much noise. Love the slackbot as well it is very effective if used correctly. There are some really cool geeky features like Marvin etc which add the much needed spice to the remote work environment.
Cons:
I haven't seen/used a native audio or video calling feature on slack, there are some advantages of having 3rd party video conferencing integration support but an inbuilt audio and video calling would have made this an absolute front runner in its segment. There should be a feature to notify when someone has logged in back to slack.