What Is Cloud Assess?
Unlock the power of the leading solution for the development of practical skills for both higher education and workplace training.
Specialising in on the job training requirements of the deskless worker, Cloud Assess presents a seamless learner experience and empowers your team to efficiently drive business outcomes.
An off-the-shelf solution for training and assessment. Think Online Assessments, eLearning, Course Management, Mobile Learning and more.
Who Uses Cloud Assess?
Enterprises for Workforce Skills training and assessing, Registered Training Organisations, Government Organisations and Not-for-Profits, Schools, Universities.
Where can Cloud Assess be deployed?
Cloud-based
On-premise
---
About the vendor
Cloud Assess
Founded in 2013
Cloud Assess support
Phone Support
24/7 (Live rep)
Chat
Countries available
Australia, United Kingdom
Cloud Assess pricing
Starting Price:
Yes, has free trial
No free version
Cloud Assess does not have a free version but does offer a free trial.
Pricing plans
get a free trial
About the vendor
Cloud Assess
Founded in 2013
Cloud Assess support
Phone Support
24/7 (Live rep)
Chat
Countries available
Australia, United Kingdom
Cloud Assess videos and images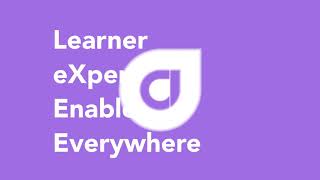 Features of Cloud Assess
API
Activity Dashboard
Ad hoc Reporting
Admissions Management
Alerts/Notifications
Assessment Management
Asynchronous Learning
Attendance Management
Audio/Video Recording
Automatic Grading
Blended Learning
Built-in Course Authoring
Candidate Management
Class Scheduling
Communication Management
Compliance Management
Compliance Tracking
Content Library
Content Management
Course Authoring
Course Management
Course Publishing
Course Tracking
Curriculum Management
Customisable Branding
Customisable Reports
Document Management
Employee Portal
Forms Management
Higher Education
Learner Portal
Learning Management
Learning Paths/Tracks
Media Import
Mobile Access
Mobile Learning
Multi-User Collaboration
Offline Tests
Online Tests
Performance Metrics
Progress Reports
Progress Tracking
Question Library
Quizzes
Records Management
Registration Management
Reporting/Analytics
SCORM Compliance
Scoring
Self Service Portal
Self-Learning
Student Information/Records
Student Portal
Surveys & Feedback
Synchronous Learning
Template Management
Test/Quiz Creation
Tests/Assessments
Third Party Integrations
Time Limits
Training Administration
Training Management
User Management
Weighted Questions
Cloud Assess Alternatives
Sonja
Assessor in Australia
Professional Training & Coaching, 2–10 Employees
Used the Software for: 1+ year
Makes work flow!
Comments: Delivering training and assessments to students, marking, filling out forms.
Pros:
I love how easy it is to use, the accessibility and how user friendly it is. For someone who is IT challenged, I can confidently teach new students how to use it.
Cons:
Sometimes I find things don't save or it can be glitchy if the internet is not good (more an internet issue than a CA issue).
Cloud Assess Response
last year
Hi Sonja, We're so glad you made the switch and as a result that you're having such a positive experience. Thanks for taking the time to provide us with a review. Kind regards Rob
Jasmine
Account Manager in Australia
Automotive, 51–200 Employees
Used the Software for: 1-5 months
Create outstanding student experiences
Comments: I would recommend to anyone that is looking for a highly functional , modern LSM and the help chat is great , [SENSITIVE CONTENT] are outstanding in there assistance and guidance.
Pros:
The ease in which you can design and create your courses
Cons:
Love to see for design features in the templates to be able to engage the learner in more interactive answering of questions
Alternatives Considered: Moodle
Reasons for Choosing Cloud Assess: It did not have the functionally in the student and trainer portals required to deliver the student experience we wanted to deliver.
Reasons for Switching to Cloud Assess: I have previously used the system with another company and loved the product, they are local based in Gold Coast and believe in supporting local business.
Cloud Assess Response
12 months ago
Thanks for the review Jasmine, we really appreciate your support
Professional Training & Coaching, 2–10 Employees
Used the Software for: 2+ years
Pros and Cons
Comments: Generally very good. Reduces the workload for us and as we design better and workflow better, that gets even easier.
Pros:
Easy to use, looks clean and professional. Design work is generally easy and assessments are easy to quick to grade compared to our previous system.
Cons:
Integrating html/scorm is not as visually appealing and doesn't integrate mapping for assessments.
Cloud Assess Response
last year
Thanks so much for taking the time to give us a review Rob.
Darren
Training Facilitator in Australia
Education Management, 51–200 Employees
Used the Software for: 2+ years
Easy to recommend
Comments: After 5 years of using Cloud Assess as a trainer and assessor, I would have no hesitation in recommending this product to potential users. The platform is fast and stable and the support is amazing. User experience (from my student's feedback) is that it is easy to navigate and intuitive to use.
Pros:
From a trainer's point of view, Cloud Assess is intuitive and easy to use. It is easy to automate workflows, which can save hours of time and the support provided is exceptional.
Cons:
It is a little pricy compared to competitors but is adaptable enough to be able to save countless hours of admin/trainer time if it is set up and used intelligently.
Alternatives Considered: Axcelerate
Reasons for Switching to Cloud Assess: Increased functionality. Ease of use.
Cloud Assess Response
6 months ago
Hi Darren, Thank you so much for providing a review. Your feedback means a lot to us as we're constantly striving to give the best product and service to our clients. We're really pleased to hear you would recommend Cloud Assess. Thanks and kind regards, Helen
Charlotte
CEO of RTO in Australia
Education Management, 11–50 Employees
Used the Software for: 2+ years
Assessments in one place
Comments: Overall it has saved us a lot of time and effort of printing and filing and keeping of paper copies (as per ASQA) requirements
Pros:
The fact that it requires no printing whatsoever is a winner for us. Also, as it is controlled as to what version is currently active of each assessment template, there is no risk of assessor accidentally using an old version. Ease of ensuring ASQA compliance.
Cons:
Some of the auto features are a bit clunky and pop up and sit in the way of the action you are trying perform and end up having to wait for the pop up to clear as it is in the way and the titles of the some of the menu options are a bit weird, for instance 'Intakes'...why did this change from course to intakes..it doesn't make sense
Cloud Assess Response
last year
Charlotte, thanks so much for the review. We look forward to supporting you guys down in Tassy for many more years. You'll have been working with us for 10 years soon :)