What Is Screendragon?
Screendragon is a powerful work management solution designed for marketing, agency & professional services teams. Manage projects, processes, profits and people all on one solution. We help companies to streamline their operations, improve speed-to-market and reduce costs. Screendragon is used and loved by Kellogg's, BP, The International Olympic Committee, TBWA & McCann World Group.
Who Uses Screendragon?
Marketing, agency & professional services teams, who want to streamline their operations, improve speed-to-market & make cost savings. Trusted by Kellogg's, BP, Virgin Atlantic & McCann World Group.
Where can Screendragon be deployed?
Cloud, SaaS, Web-based, Mac (Desktop), Windows (Desktop), Android (Mobile), iPhone (Mobile), iPad (Mobile)
About the vendor
Screendragon
Located in London, UK
Founded in 2005
Phone Support
24/7 (Live rep)
Languages
English, French, German, Portuguese, Spanish
About the vendor
Screendragon
Located in London, UK
Founded in 2005
Phone Support
24/7 (Live rep)
Languages
English, French, German, Portuguese, Spanish
Screendragon videos and images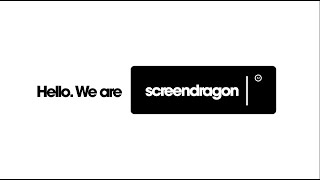 Compare Screendragon with similar products
Features of Screendragon
Access Controls/Permissions
Activity Dashboard
Activity Planning
Advertising Management
Approval Process Control
Archiving & Retention
Artwork Management
Asset Categorisation
Asset Library
Asset Sharing
Billing & Invoicing
Brand Guidelines
Budget Management
Budgeting/Forecasting
Business Process Automation
Calendar Management
Campaign Management
Capacity Management
Client Management
Client Portal
Collaboration Tools
Commenting/Notes
Compliance Tracking
Configurable Workflow
Content Management
Cost-to-Completion Tracking
Customisable Branding
Customisable Templates
Digital Asset Management
Document Capture
Document Classification
Document Management
Document Review
Document Storage
Drag & Drop
File Conversion
File Management
File Sharing
Forecasting
Forms Management
Fulfillment Distribution
Full Text Search
Gantt/Timeline View
Goal Setting / Tracking
Graphical Workflow Editor
Idea Management
Kanban Board
Marketing Calendar
Media Planning
Metadata Management
Mobile Access
Multiple Output Formats
Percent-Complete Tracking
Portfolio Management
Project Management
Project Planning/Scheduling
Project Tracking
ROI Tracking
Real Time Notifications
Reporting & Statistics
Reporting/Analytics
Reporting/Project Tracking
Resource Allocation & Planning
Resource Management
Resource Request
Resource Scheduling
Roadmapping
Role-Based Permissions
Search/Filter
Single Sign On
Skills Tracking
Spend Management
Status Tracking
Strategic Planning
Tagging
Task Management
Task Progress Tracking
Task Scheduling
Third Party Integrations
Time & Expense Tracking
Time Tracking
Utilisation Reporting
Version Control
Video Support
Workflow Configuration
Workflow Management
Screendragon Alternatives
Romy P.
Project Manager in US
Verified LinkedIn User
Used the Software for: 2+ years
Screendragon is a comprehensive solution that helps us manage projects between JWT and our client.
Pros:
We manage every project for our client, regardless of project type, using Screendragon and have replaced over 70% of project based emails and file transfers. Tracking reviews and approvals through online file annotations provides a clear audit trail of when files are delivered, what the revision comments are and who completed final approvals. We have streamlined and improved the oversight of all projects allowing for team members to jump on and off projects without managing lengthy hand-over and tracking of old email correspondence. The reporting features are powerful in the creation of single project or large integrated campaign calendars, real-time status reports on any project, standard monthly reports on asset deliveries by project and media type and comprehensive budget reports across all projects. All project details are stored and enable projections for annual planning on future projects. Using Screendragon has put us in a position for streamlined communication, clear visibility on current project and financial status, historical learnings from past projects, auditable workflows for reviews and approvals and comprehensive reporting.
Cons:
While the flexibility of Screendragon is an overall strength, it has proven to be a challenge at times. The software is so robust that we often aren't aware of functionality until we have a specific problem we're trying to solve. It would be helpful to understand the full capabilities up front so we can we be more proactive with our solution.
Tracy J.
Senior Consultant in Ireland
Information Technology & Services, 1,001-5,000 Employees
Used the Software for: 6-12 months
Alternatives Considered:
Screendragon transformed the way we work for the better!
Comments: The level of customer service from Screendragon is outstanding, the team there really go above and beyond to support you and this doesn't just stop after implementation. We have had a great partnership with them from day one and that continues today.
Pros:
We are using Screendragon as a complete work management tool – project, resource, budget and workflow management. I've never come across a tool that does it all and does it all so well. Screendragon does!
Cons:
It's a powerful system, the number of features can be overwhelming but at the same time, that's probably more of a plus than a minus too.
Martin K.
People Development Manager in UK
Luxury Goods & Jewelry, 201-500 Employees
Used the Software for: 6-12 months
Satisfying, engaging, supportive and knowledgeable.
Comments: To enable communications and engagement channels to open up within our business. Personally I have learnt how to add coding to be able to layer video and image files on to a web based product.
Pros:
For us as a business I find it very easy to use both from an administrative and end user perspective. I like the way you can navigate around the software easily and it doesn't require a lot of effort to be able locate information. Additionally I found the way our branding was incorporated into the software made it 'come to life' and added real value to the overall user experience.
Cons:
I do feel that certain areas could do with system improvements, for example, being able to add Instagram to a social media feed and having an easier way to be able to play videos and make images larger without the need for coding behind the scenes which can be quite time consuming as an administrator when building content.
Verified Reviewer
Marketing, head in Ireland
Verified LinkedIn User
Consumer Goods, 10,000+ Employees
Used the Software for: 6-12 months
Alternatives Considered:
Best all-in-one work management platform for creative teams
Comments: Great knowledgeable team, easy to work with and so accommodating... and a fantastic product to match!
Pros:
It's a brilliant all-in-work management tool for creative teams - the best out there in my experience. We use it to manage our creative workflow - everything from creative briefs, task management, resource forecasting and automated approval workflows for our creative assets. It has everything you need and more!
Cons:
Nothing but looking forward to some future updates due to be rolled out over the next few months, which will make Screendragon even better.
Greg H.
Director of Creative Operations in US
Verified LinkedIn User
Marketing & Advertising, 201-500 Employees
Used the Software for: 2+ years
Complete Project Management system.
Comments: Lots of work goes into developing and agency process; It's often a point of differentiation from one agency to another. Screendragon took our business objectives and created a custom platform that activated our unique process and language on top of a seemingly endless list of powerful features. The end result was a flexible, scalable, centralized project management solution that gave us operational visibility across clients and project details. The no-code Admin tool gave further access to customize any aspect of the platform as our business evolved. In the end, what we created together incorporated users across every location, department, partner agency and client.
Pros:
1. Access to Powerful dynamic forms which, consequently, is how you evolve from 20 forms to 1. Our final "Brief" accommodated print, digital, strategy, media inputs and specificity that formerly required 7 forms. 2. Sophisticated workflows move our forms and files along approval process' that ensure review, annotations and approvals are captured. 3. Custom Rate Card matrices are not common in this space and gave us the ability to create deliverable based rates in addition to standard role based rates. 4. Resource management at he project and portfolio level. Tasks and task management are tied to budgets and are instrumental in how we establish tasks priorities, deadlines and how our resources are assigned. Ultimately, our project initiation process passively generates tasks and a complete picture of how our teams are resourced. From there we just needed to move work around to resources that showed capacity. If all of that isn't enough.. add amazing support to the list. Live support is readily accessible and, as an organization, Screendragon is incredibly receptive to developing new functionality to support their client needs. Amazing partners.
Cons:
As with any system, be wary of over-engineering your process. We often get in our own way on the road to efficiency.