What Is BigCommerce?
BigCommerce (Nasdaq: BIGC) is a leading software-as-a-service (SaaS) ecommerce platform that empowers merchants of all sizes to build, innovate and grow their businesses online. As a leading open SaaS solution, BigCommerce provides merchants enterprise-grade functionality, customization and performance with simplicity and ease-of-use. Tens of thousands of companies across 150 countries and numerous industries use BigCommerce, including Ben & Jerry's, S.C. Johnson, Skullcandy, Sony and Vodafone.
Who Uses BigCommerce?
Designed for retail businesses of all sizes, it is a cloud-based tool that lets businesses create eCommerce websites using customizable theme/templates & manage sales through centralized dashboards.
Where can BigCommerce be deployed?
Cloud-based
On-premise
---
About the vendor
BigCommerce
Located in austin, US
Founded in 2009
BigCommerce support
Phone Support
24/7 (Live rep)
Chat
BigCommerce pricing
Starting Price:
US$29.95/month
Yes, has free trial
No free version
BigCommerce does not have a free version but does offer a free trial. BigCommerce paid version starts at US$29.95/month.
About the vendor
BigCommerce
Located in austin, US
Founded in 2009
BigCommerce support
Phone Support
24/7 (Live rep)
Chat
BigCommerce videos and images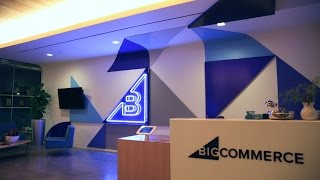 Features of BigCommerce
API
Abandoned Cart Saver
Activity Dashboard
CRM
Cataloguing/Categorisation
Channel Management
Content Management
Content Publishing Options
Customer Accounts
Customer Management
Customer Touchpoints
Data Import/Export
Data Security
De-Coupled Front & Back Ends
Design Management
Discount Management
Electronic Payments
Email Marketing
For B2B
For Small Businesses
Inventory Control
Inventory Management
Inventory Optimisation
Marketplace Integration
Mobile Access
Multi-Channel Management
Multi-Currency
Online Store Builder
Order Management
Payment Options
Pre-built Templates
Preview Functionality
Promotions Management
Publishing Options
Real Time Editing
Reordering
Reporting & Statistics
Reporting/Analytics
SEO Management
SSL Security
Shipping Management
Shopping Cart
Tax Management
Template Management
Third Party Integrations
Website Management
eCommerce Management
Nathan
Marketing Manager in US
Verified LinkedIn User
Sporting Goods, 11–50 Employees
Used the Software for: 1+ year
Among the best ecommerce solutions for growing businesses
Comments: We initially transitioned from Lightspeed eCom over to Bigcommerce because their platform offered greater scalability and entry-level features than what Lightspeed offered. Because we use Lightspeed POS, however, integrating product data between the systems was a challenge and a lengthy process. It also takes some effort to maintain the connection (via a third-party service using their API).
Pros:
Bigcommerce offers some of the most inclusive features in their entry-level product options, making them excellent for small businesses. Their level of customer support and transparency about service issues and new features in development are excellent and perhaps one of the main reasons why we've kept using Bigcommerce instead of switching to a platform that meets other essential features that we are still awaiting from Bigcommerce. The availability of third-party apps (including shipping and logistics integrations) has been great to work with so far.
Cons:
Storefront development is currently very lackluster and it can be difficult to get a truly customized website without hiring a developer or investing in web development skills of your own. This is also true of their e-mail features. If you don't have more than a basic understanding of HTML, it will be next to impossible to customize their system e-mails without a third-party solution. Also, while their entry-level features are among the most plentiful in the industry, a few features (such as Google Reviews integrations and Abandoned Cart Recovery) are reserved only for higher-tier plans, which doesn't make sense from a financial standpoint as their costs to support these features should be minimal.
Alternatives Considered: Adobe Commerce, WooCommerce and Shopify
Reasons for Choosing BigCommerce: Note: We switched from Lightspeed's integrated e-commerce offering but still utilize their cloud POS and inventory management software (connected to Bigcommerce via API). We switched because Bigcommerce offered greater scalability than Lightspeed's own solution, especially concerning the ease of managing our inventory across multiple marketplace channels.
Switched From: Lightspeed Retail
Reasons for Switching to BigCommerce: Bigcommerce ultimately offered the greatest financial value in terms of entry-level features and marketplace functionality that were available to us as a growing small business.
Stephanie
System Administrator in US
Verified LinkedIn User
Information Technology & Services, 10,000+ Employees
Used the Software for: 2+ years
I prefer BigCommerce for its simplicity and ease of use
Comments: BigCommerce has been the answer to all of the problems that have plagued my online store. Adding and managing products has never been simpler than it is on this site. With just a few clicks, I can make simple, customizable, and downloadable products.
Pros:
In every way, BigCommerce is the ideal platform for my company. This platform's dashboard is fantastic, and I appreciate how simple it makes managing and uploading stock. The quickness and dexterity that has been put into protecting and expanding my product sales has met with my complete satisfaction. To run my online store without any restrictions and in a professional manner is a dream come true.
Cons:
Although there are times when certain features do not function properly, such as when I am unable to access the applications within the back end or when newly updated features are not compatible with my configuration since I am still using an earlier version of BigCommerce, I have been using the platform for years.
Adam
Branding and Technology Developer in US
Online Media, 2–10 Employees
Used the Software for: 2+ years
BigCommerce provides solutions
Comments: As mentioned above an extremely capable solution that is robust enough to solve complex e-commerce demands, but also nimble enough for either first time users, or non-tech focused store managers.
Pros:
I had not previously used BigCommerce before taking on a new client in the retail space, but they had invested a good amount of time and effort and wanted to continue using BigCommerce moving forward. I was apprehensive at first, but quickly realized that BigCommerce is extremely capable and more than sufficient for almost all ecom build needs. I was especially impressed with their inventory management abilities and the ease with which we were able to integrate new SKUs into our build.
Cons:
Some of the backend felt like it could have been designed a bit more carefully. I would frequently encounter situations where I had to click through multiple fields in order to either input or manage product data, and while this seems inconsequential at first, when working with SKU lists of several hundred products, those extra clicks add up.
Retail, 2–10 Employees
Used the Software for: 1+ year
BigCommerce is great for your online business.
Pros:
Big Commerce is very easy to use and integrates with many other small business software providers. My website looks great!
Cons:
I have had no issues with Big Commerce other than my payment provider (Square) losing sync with the website every 30 days. This issue has been corrected though.
Alternatives Considered: Wix, Square Online, Squarespace and Shopify
Reasons for Switching to BigCommerce: I felt that Big Commerce offered a great value and was easier to use than the other platforms that I previewed.
Carlos Rodolfo
Director of Digital & Loyalty - ampm & Thorntons in US
Verified LinkedIn User
Oil & Energy, 10,000+ Employees
Used the Software for: 6-12 months
BigCommerce welcome to the big market
Comments: BigCommerce has been a great acquisition for our company as it has greatly enhanced all our sales departments at all levels, through its range of functions the sales processes have improved dramatically increasing our productivity and revenue. The organization of orders and inventory management has helped our team to have more order in the processes.
Pros:
Order processing has become much simpler at every step of the process since using BigCommerce, maintaining order and increasing customer satisfaction. The reports provided by BigCommerce are extremely detailed and give us a different perspective of all stages of the process, allowing us to maintain greater control and correct possible failures in time. The management of customer profiles allows us to make personalized offers and campaigns based on the products. The tool can be perfectly adapted to any type of company or organization due to its high scalability, the tools it offers help companies to increase the visibility of their products and services achieving a greater reach and generating higher sales revenue, despite its flaws the tool continues to improve and have a customer service quite adequate in our experience.
Cons:
We would like to be able to replace orders and quotes automatically to promote the opportunity and save time, allowing greater automation of all our operations. We would love to be able to add search filters according to the requirements of the search to be performed, this could save a lot of time and have greater control of the files. The possibility of viewing the products in alphabetical order seems to us that it should be mandatory in this type of tool.