15 years helping Irish businesses
choose better software
What Is iSpring Suite?
iSpring Suite is the only authoring tool that combines powerful features and a fantastic user experience. It lets you design impactful courses with stunning video tutorials and screencasts, engaging assessments, and interactive role-plays. You don't have to create any content from scratch - use over 89,000 ready-to-go templates, characters, and locations. Accelerate your workflow even more with other features: convert texts to authentic sounding voice-overs in a click, and review and perfect courses with your team in the cloud. The interface is so intuitive that even a newbie can use the tool hassle-free. Courses are compatible with any LMS.
Who Uses iSpring Suite?
iSpring Suite works out perfectly both for experienced course creators and those who are only starting out in eLearning and instructional design. It lets anyone - even those with no tech skills or course authoring experience - design courses like a pro.
Where can iSpring Suite be deployed?
Cloud-based
On-premise
---
About the vendor
iSpring Solutions
Located in Alexandria, US
Founded in 2001
iSpring Suite support
Phone Support
24/7 (Live rep)
Chat
iSpring Suite pricing
Starting Price:
€470.00/year
Yes, has free trial
Yes, has free version
iSpring Suite has a free version and offers a free trial. iSpring Suite paid version starts at €470.00/year.
Pricing plans
get a free trial
About the vendor
iSpring Solutions
Located in Alexandria, US
Founded in 2001
iSpring Suite support
Phone Support
24/7 (Live rep)
Chat
iSpring Suite videos and images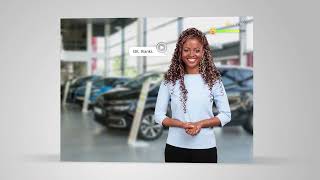 Features of iSpring Suite
Assessment Management
Audio/Video Recording
Certification Management
Content Library
Content Management
Course Authoring
Course Publishing
Customisable Branding
Customisable Questions
Customisable Reports
Customisable Templates
Data Import/Export
Interactive Content
Interactive Learning
Learning Paths/Tracks
Media Import
Mobile Access
Multi-Language
Multimedia Support
PowerPoint Conversion
Progress Tracking
Quizzes
Storyboarding
Template Management
Tests/Assessments
User Management
Video Management
iSpring Suite Alternatives
Adam
Learning and Development Officer in Australia
Verified LinkedIn User
Government Administration, 201–500 Employees
Used the Software for: 2+ years
Reviewer Source
Great product!
Comments: I use it all the time to create eLearning content. It has multiple applications, such as learning courses, quizzes, conversation simulations, flip books, and more. Highly recommend.
Pros:
I have been using the iSpring Suite for a few years now, primarily as a PowerPoint plugin to create eLearning and publish it in Scorm 1.2 format. It's very easy to turn a regular PowerPoint presentation into an interactive eLearning course.
Cons:
It's a great product. Using the suite through PowerPoint is powerful, but limiting if you don't use Office365.
iSpring Solutions Response
3 years ago
Hi Adam, Thank you very much for posting you detailed review here on Capterra. We appreciate it tons! Hope iSpring keeps serving you well :) You also gave our Customer Support only 3 stars. Could you please share the details? Please send a message to [email protected]. Thank you!
Maja
Content Management Specialist in Croatia
Education Management, 2–10 Employees
Used the Software for: 2+ years
Reviewer Source
Ispring Suite - My Experience and Recommendation
Comments: Overall, my impression of iSpring Suite is highly positive. I consider it an outstanding tool for creating various types of content, and I would gladly recommend it to anyone who is unsure about which program to choose.
Pros:
iSpring Suite is truly an excellent program that provides me, as a designer, with a wealth of creative possibilities. The use of this program is extremely straightforward, allowing me to quickly turn my ideas into reality. Furthermore, I am impressed by the abundance of available templates, images, and characters that assist me in creating attractive content.
Cons:
The program could benefit from littel bit more interactivity.
Alternatives Considered: Adobe Captivate
Reasons for Switching to iSpring Suite: We choose iSpring Suite due to its cost-effectiveness compared to other software, and its user-friendly interface that makes it a breeze to use.
Nonprofit Organisation Management, 501–1,000 Employees
Used the Software for: 1-5 months
Reviewer Source
An intuitive time-saver
Comments: My job entails training those in caring professions how to use software - be it bespoke packages, or how to use Microsoft Excel to analyse statistics and everything in-between. Taking time out of busy and unpredictable schedules to attend an all day course on Advanced Excel is often not an option. iSpring Suite is allowing courses to be broken down into 15/20 minute 'learning episodes' that are more manageable. Furthermore, staff working nights are able to more readily access learning - something that was difficult in the past... Overall the software will improve access and participation, reducing IT Support workloads and helping ensure compliance, competence and ultimately provide more stimulating, engaging work.
Pros:
The iSpring Suite bridges the gap between mundane PowerPoint based training, and more complex flash or HTML 5 based digital training, that requires a specific skills set that does not necessarily correspond with those of a teacher or trainer. It provides the right mix of interactivity to engage those of all learning biases, the versatility to cover almost any topic and a good range of assessment and analytics to simplify assessment and training effectiveness. Given that there is almost zero learning curve with the software, and the SCORM compliance enabling use with any Learning Management System worth it's salt, it's a extremely cost effective solution that simply lets you get on with creating content. Furthermore, should you be au fait with HTML and CSS, the output generated can by tweaked if required, but the standard interface and options provide a clean, user friendly and attractive front end to courses.
Cons:
The only slight tarnish on an otherwise perfect product is the lack of titling facilities within the screen/video capture module, iCamPro. This is a minor niggle, given that the iSpring Suite is integrated into PowerPoint, which can be used to bridge this shortfall through appropriate use of animation and export to WMV which can then be spliced into video files as required...
iSpring Solutions Response
5 years ago
Hello Paul, Thank you greatly for posting this detailed and sincere review of iSpring solutions. We greatly appreciate it :) If any questions come up, please don't hesitate to contact our Technical support department - [email protected]. One of the specialists will be happy to assist you with your questions.
Aleksandra
Customer Service Training & Processes Manager in Malta
Gambling & Casinos, 501–1,000 Employees
Used the Software for: 6-12 months
Reviewer Source
IsPring Review
Comments: In general, our experience with iSpring has been highly positive, and we see significant potential for further exploration to continue digitalizing our training efforts. Given our company's ongoing commitment to improvement, we are excited to prioritize eLearning and explore diverse training alternatives. This approach enables us to offer training opportunities to our users at their convenience, without the need for a trainer's physical presence. The flexibility and accessibility of iSpring align well with our evolving training strategies.
Pros:
I truly appreciate the ease with which we can create and navigate content within the system. Given our extensive experience with PowerPoint, iSpring provides a seamless transition to a robust content library and effortless module assignment across various teams. The ability to monitor progress and pinpoint knowledge gaps among our users is invaluable. The interactivity of the platform allows us to craft engaging eLearning experiences and effectively digitalize our training process. It's a fantastic tool for enhancing our training efforts!
Cons:
One of the most challenging aspects we encountered was automating the registration process for each user within iSpring, particularly in our fast-paced and dynamic company where team changes due to new hires and promotions are frequent. Although we devised a method to automate this process and integrate it with OKTA based on job titles, the system does not automatically update when employees switch teams. This has a detrimental impact on our reporting, and the manual updating of lists is time-consuming. Additionally, we see an opportunity for enhancements, particularly in the area of card flips, to further optimize the platform.
E-Learning, 501–1,000 Employees
Used the Software for: 2+ years
Reviewer Source
Easy to learn and use.
Comments: Overall, using iSpring Suite is a positive experience. I've tried others, but none are as easy to use and have excellent technical support.
Pros:
Since iSpring was designed to work with PowerPoint, using your existing training or teaching materials is easy. The added benefit of integrating checkpoint quizzes and exit assessments allows the student to self-monitor their understanding.
Cons:
The software is obviously designed and marketed towards corporate training and the included characters and backgrounds are limited if you are designing courses or lessons that are geared toward secondary education or below.