What Is Brightpearl?
Brightpearl is a complete Retail Operating System for brands, retailers and wholesalers, that's designed to scale with fast-growing e-commerce brands. Our platform offers flexibility to respond to rapid changes in demand with Plug & Play integrations, intuitive inventory planning and saves you hundreds of hours a year with powerful automation. Brightpearl takes care of everything after the buy button; from order management to accounting, inventory, warehouse management, returns and more.
Who Uses Brightpearl?
Brightpearl is ideal for multichannel retailers of finished goods trading $1M or above, or those that expect to be in the next 12 months
Where can Brightpearl be deployed?
Cloud-based
On-premise
---
Brightpearl support
Phone Support
24/7 (Live rep)
Chat
Brightpearl pricing
Starting Price:
Brightpearl does not have a free version.
Brightpearl support
Phone Support
24/7 (Live rep)
Chat
Brightpearl videos and images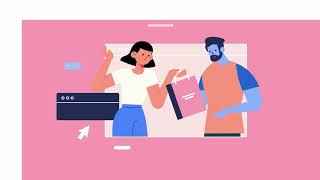 Features of Brightpearl
3PL Management
API
Access Controls/Permissions
Accounting
Accounting Integration
Accounts Payable
Accounts Receivable
Activity Dashboard
Alerts/Notifications
Audit Trail
Backorder Management
Bank Reconciliation
Barcode/Ticket Scanning
Barcoding/RFID
Billing & Invoicing
CRM
Campaign Management
Cataloguing/Categorisation
Channel Management
Check-in/Check-out
Collaboration Tools
Contact Database
Core Accounting
Cost Tracking
Customer Accounts
Customer Database
Customer History
Data Import/Export
Data Security
Demand Forecasting
Discount Management
Electronic Payments
Email Marketing
Employee Management
Expense Tracking
Financial Management
Financial Reporting
For Retail
For Small Businesses
Forecasting
Forms Automation
General Ledger
Integrated Business Operations
Inventory Auditing
Inventory Control
Inventory Management
Inventory Optimisation
Inventory Tracking
Invoice Management
Invoice Processing
Item Management
Kitting
Marketplace Integration
Mobile App
Multi-Channel Management
Multi-Currency
Multi-Location
Order Entry
Order Fulfillment
Order Management
Order Tracking
Payment Processing
Performance Metrics
Point of Sale (POS)
Process Modeling & Designing
Product Data Management
Product Identification
Purchase Order Management
Purchasing & Receiving
Quotes/Estimates
Real Time Data
Receiving/Putaway Management
Recurring Orders
Reorder Management
Reporting & Statistics
Reporting/Analytics
Retail Inventory Management
Returns Management
Rules-Based Workflow
Sales Forecasting
Sales Orders
Sales Reports
Sales Tax Management
Search/Filter
Shipping Management
Shopping Cart
Supplier Management
Supply Chain Management
Third Party Integrations
Transaction Management
Warehouse Management
Workflow Management
eCommerce Management
Stacy
Web Development Manager / Web Master / SEO Specialist in US
Verified LinkedIn User
Wholesale, 11–50 Employees
Used the Software for: 1-5 months
A Great Small to Medium Size Business All-in-One Solution for Customer Relation Management Tool
Comments: The customer service is truly amazing. [SENSITIVE CONTENT HIDDEN] is definitely a rare breed in the area of marketing referrals. He conducted himself with a great deal of integrity when demo-ing the product for our company.
Pros:
What features I love about this software are the all-in-one solution that provides the ease of accessing customer information in one place. Instead of bouncing from various tabs attempting to retrieve customer specific details, this software collects all the data into one place.
Cons:
This software may not be the solution for companies who manufacture products. They do not provide this as an option in their inventory management system.
Sage Response
4 years ago
Hi Stacy, Thank you very much for sparing the time to review us. It's great to hear that you love our integrated package. The benefits you describe are a key element of exactly what we designed it to achieve - retail efficiency. We acknowledged that manufacturing wasn't something that we didn't support as well as we could, so we developed our Bill of Materials module which you can find out more about here: https://www.brightpearl.com/integrations-bom/bom-module. Thank you for your kind words about Phil. You echo our own thoughts, and I'll be sure to pass your comments on. Thanks again for taking the time. Tom
Retail, 2–10 Employees
Used the Software for: 6-12 months
A work in progress
Comments: Finally, we have been assigned our TAM, [SENSITIVE CONTENT HIDDEN]. We had a 30-minute phone call scheduled to go through some issues that end up lasting almost 2 hours. During that call, he brought in other resources to help us understand where our issues are and areas of the software we need to keep an eye on. We have a lot of work ahead of us to get our account back on track, but we finally have someone to guide us on how to fix and prevent the issues.
Pros:
Brightpearl is the only software on the market that has truly combined all technology necessities of e-commerce into 1 platform. That includes ERP, CRM, automation, connectors for platforms and other like Shipstation, inventory management like Demand Planner
Cons:
The drawback for us and our situation is that when you combine all of the systems into 1 it can be pretty complicated. The reason this is a con is that Brightpearl doesn't have partnerships with 3rd parties that make a living off of implementation and customer success. Instead, Brightpearl manages 100% of the process. Our first 5 months have not been great because we are not proficient at utilizing the software. When we've asked for help they have been simply telling it is a you problem, not the software, but no guidance on what we should be doing. Instead, we just learn to live with the issue because we have nowhere else to go for help since no partners exist. We are supposed to have a TAM, technical account manager, for the first year, but we only had one for the first 3 weeks.
Alternatives Considered: NetSuite
Reasons for Choosing Brightpearl: To automate order entry and inventory management across Shopify, eBay, Walmart and Amazon.
Reasons for Switching to Brightpearl: NetSuite does not have the ability to connect to the different platforms without an expensive 3rd party app.
Sage Response
2 years ago
Hi Nick, Thank you for your review. We always appreciate feedback from our customers. We acknowledge that keeping our success, support, and implementation teams in house isn't something that is commonplace in the market, but control over the quality of our support services and is very important to us hence we don't out-source them. Similarly the value for money that our customers receive from our fixed-price implementation, and all inclusive online training and support services isn't something that we would wish to limit. I'm sorry that you don't feel we've supported you sufficiently until recently though. We will look into this internally and see what happened. However in the meantime it's great that you've touched base with your Technical Account Manager. I have no doubt that with him in your corner, your issues will be swiftly behind you. Tom (Brightpearl)
Andy
Group Marketing Director in UK
Retail, 11–50 Employees
Used the Software for: 2+ years
Brightpearl ERP system is a comprehensive and user-friendly solution
Comments: The system is great for order management, and stock tracking. It gives us the ability to accurately forecast customer demand, and with the help of real-time inventory tracking, we can ensure that we always have the right products in stock to meet customer demand. The system also integrates seamlessly with our e-commerce platform.Brightpearl has been instrumental in helping our business maintain operational efficiencies during a period of high growth.
Pros:
Brightpearl ERP system is a comprehensive and user-friendly solution for businesses looking to streamline their operations during periods of growth. One of the standout features of this system is its ease of use. The interface is intuitive, making it easy for employees at all levels to navigate and utilise the various tools and features. This has been particularly helpful for our business as it has allowed us to efficiently manage and track our inventory, sales, and financials during a period of high growth.
Cons:
Some complex functions require 3rd party solutions
Sage Response
2 months ago
Hi there Andy, Thank you so much for your review, it's so great to hear how well Brightpearl is meeting your needs and how easy you find it to use. From day one, we've been committed to both, which underpins our goal of providing merchants such as yourselves the tools to grow. Thank you again for your recommendation. Tom (Brightpearl by Sage)
Frankie
Vice President in
Logistics & Supply Chain, 2–10 Employees
Used the Software for: 6-12 months
Source: SoftwareAdvice
Frustrated
Comments: Do not jump from QuickBooks to this until you have truly run a lot of tests.
Pros:
I love how this system allows me to have access anywhere and allows many reps to access the accounts.
Cons:
I am beyond frustrated with the lack of support and weak reporting from this system. It often has slow days as well.
Sage Response
5 years ago
Hi Frankie, Thank you for taking the time to review us. I'm glad to see that you're enjoying Brightpearl's cloud-based benefits. A lot of our customers love the integrated 'all under one roof' aspect of our software and I'm glad this is echoed with you. I'd like to respond to a couple of the other points you raised too: Quickbooks. We have a number of customers who have moved away from Quickbooks to Brightpearl and have found it a great fit so I was surprised to read your comment. Customers like Growers House (https://www.brightpearl.com/expertise/customer-stories/growers-house) and The New Clothesline Company (https://www.brightpearl.com/expertise/customer-stories/new-clothesline-company). I hope the issues you had experienced are now behind you. Support. We acknowledged that we needed to improve our Support response times, so we've grown our global Support team headcount by 40%. This has resulted in increasing the number of tickets with defects being solved by 62%. I hope you're seeing the impact of these changes directly yourself. Reporting. We're continually improving our reporting as we know how much our customers use and rely on it. Over the last couple of months, we've made significant reporting improvements which you can read about in our feature notes (https://help.brightpearl.com/hc/en-us/sections/115000342626-Feature-launches). In a nutshell, many of the reports now download in the background so don't need to waste any time waiting for them. Again, I hope you're finding them useful. Speed. I'm sorry to hear that you've experienced slowness whilst using Brightpearl. The improvements mentioned earlier will help, but generally speaking there are a number of factors that could account for speed issues. I've had a word with our Support team who have advised that you've not raised any speed issues with them to date. Speaking to them would be a great first step. When you do, it would really help them if you could indicate instances where speed was reduced and what you were doing at that time. You can contact them here: https://www.brightpearl.com/contact-support. Thank you again, your feedback is important to us. Best wishes, Tom Brightpearl
Abigail
Head of Strategy & Marketing in US
Consumer Goods, 2–10 Employees
Used the Software for: 6-12 months
Source: SoftwareAdvice
We couldn't manage our business without Brightpearl
Pros:
Brightpearl has significantly reduced our margin for error by giving us a centralized platform to manage all of our processes. We are a 2 person operations team managing a multi-thousand SKU catalog. Brightpearl's inventory management features have set us up to manage our catalog with ease. We have entirely automated our Order Management process as well. From the time an order is placed to the time and order is fulfilled and posted into Quickbooks, we don't have a single moment of manual intervention. This has saved us so much time and from so many errors. Our onboarding team ([sensitive content hidden] ) was AMAZING and set us up with some of the best processes we've ever had.
Cons:
Most integrations and add-ons required completely custom development work which was time and resource intensive. We're accustomed to the "Shopify" model with our technology partners that have 1-2 click integrations that you can then customize to meet your business goals.
Sage Response
5 days ago
Hi there Abigail, Thank you very much for sparing the time to review us, we love hearing from our customers! It's amazing to hear that Brightpearl has fully automated your thousands of SKUs, as a team of two I can definitely see why this is necessary! From single order touch-points to simplifying purchases too, it's wonderful to hear that Brightpearl is a great fit for you, On your comment on custom development, while our integrations do allow out of the box 'plug and play' ability, we also allow our customers to tweak and customize how they work for them as we appreciate that not one size fits all. I'm glad to hear you have been able to find the perfect customization for you! Thank you again, Tom (Brightpearl by Sage)