What Is Asana?
With Asana, you can orchestrate work across teams at scale–from daily tasks to strategic cross-functional initiatives. Asana is the only work management platform that turns goals into action and breaks down silos between teams. More than 119,000 paying customers and millions of free organizations across 190 countries rely on Asana to manage everything from company objectives to digital transformation to product launches and marketing campaigns.
Who Uses Asana?
Why do 11,000+ customers on Capterra give Asana 4.5 out 5 stars? Asana is the easiest way to manage projects, processes, and tasks across teams at scale.
Where can Asana be deployed?
Cloud-based
On-premise
---
About the vendor
Asana
Located in San Francisco, US
Founded in 2008
About the vendor
Asana
Located in San Francisco, US
Founded in 2008
Asana videos and images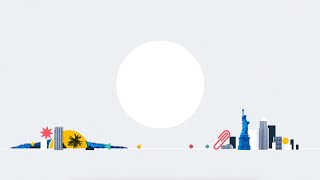 Compare Asana with similar products
Features of Asana
Access Controls/Permissions
Activity Dashboard
Activity Tracking
Activity/News Feed
Ad hoc Reporting
Agile Methodologies
Alerts/Notifications
Approval Process Control
Approval Workflow
Assignment Management
Audit Trail
Backlog Management
Bar Chart
Brainstorming
Budget Management
Budgeting/Forecasting
Bug/Issue Capture
Business Process Automation
CRM
Calendar Management
Campaign Analytics
Campaign Management
Campaign Planning
Capacity Management
Change Management
Channel Management
Client Management
Client Portal
Collaboration Tools
Colour Codes/Icons
Commenting/Notes
Communication Management
Compliance Tracking
Contact Management
Content Management
Cost-to-Completion Tracking
Create Subtasks
Customisable Dashboard
Customisable Templates
Dashboard
Data Import/Export
Data Visualisation
Dependency Tracking
Discussions / Forums
Display Ad Management
Document Management
Document Storage
Drag & Drop
Email Management
Email Marketing
Email-to-Task Conversion
Employee Database
Event Triggered Actions
File Management
File Sharing
For Creative Agencies
For IT Project Management
For Small Businesses
Forecasting
Forms Automation
Forms Management
Gantt/Timeline View
Goal Management
Goal Setting / Tracking
Graphical Workflow Editor
Guest Access
Idea Management
Ideation
Import Tasks
Innovation Management
Issue Management
KPI Monitoring
Kanban Board
Knowledge Management
Lead Management
Live Chat
Marketing Calendar
Media Planning
Meeting Management
Messaging
Milestone Tracking
Mobile Access
Multi-Campaign
Multi-Channel Marketing
No-Code
Notes Management
Percent-Complete Tracking
Personalisation
Polls/Voting
Portfolio Management
Prioritisation
Process Modeling & Designing
Product Lifecycle Management
Product Roadmapping
Progress Tracking
Project Management
Project Planning
Project Planning/Scheduling
Project Scheduling
Project Tracking
ROI Tracking
Real Time Editing
Real Time Notifications
Real-Time Chat
Recurring Tasks
Remote Access/Control
Remote Support Software
Reporting & Statistics
Reporting/Analytics
Reporting/Project Tracking
Requirements Management
Resource Management
Resource Request
Resource Scheduling
Roadmapping
Role-Based Permissions
Rules-Based Workflow
Scenario Planning
Scheduling
Screen Sharing
Search/Filter
Single Sign On
Status Tracking
Strategic Planning
Surveys & Feedback
Tagging
Task Editing/Updating
Task Management
Task Progress Tracking
Task Scheduling
Task Tagging
Template Management
Templates
Third Party Integrations
Ticket Management
Time Tracking
Transcripts/Chat History
User Management
Version Control
Visual Workflow Management
Visualisation
Workflow Configuration
Workflow Management
Oladimeji Oluseyi
Chief Executive Officer in Nigeria
Verified LinkedIn User
Business Supplies & Equipment, 11-50 Employees
Used the Software for: 1-5 months
Asana is the #1 G2 Grid for Work Management and Project Management
Comments: Without a doubt, Asana collaboration tool is excellent. It helps teams in managing all kinds of tasks. The vast capabilities and flexibility of Asana gave me amazing experience that really worth the effort it takes me to get started.
Pros:
- The easy to use interface of Asana results in a much better user experience. I finds navigating Asana easily with its easy user interface combined with its intuitive design. - Efficient and well organized task management feature. With Task Management feature in Asana, I find it very easy to prioritize tasks. - Collaboration focused Project Management software that allows you to invite other users to their different digital workplaces. - Expansive integration with a lot of other project management applications like the Microsoft Teams, Google Drive, and Slack. - Dependencies are easily managed with the timeline view - Modern, fast, and flexible design - Asana management collaboration tool is feature-rich - Capable, great and functional free version
Cons:
- Asana doesn't have project tracking features - Limited assignments. Just a user is assigned to a task at a time. this is a great pitfall for Asana team collaboration tool. - Simple tasks feel somehow overwhelming as a result of its numerous features. - Asana needs a wealth of experience to use it, despite its ease of use - Asana tool is a bit on the high side than competitors - Not suitable for graphics-intensive project
Mike
Marketing consultant in Netherlands
Verified LinkedIn User
Marketing & Advertising, 2-10 Employees
Used the Software for: 2+ years
Alternatives Considered:
Asana: The Best Way to Stay Organized
Comments: I really like the features that Asana offers. I especially appreciate the ability to create tasks and subtasks, as well as the option to add attachments to tasks. This makes it easy to keep track of everything that needs to be done for a project. Additionally, I love being able to assign tasks to specific people and set due dates.
Pros:
I love how Asana is always up to date with the latest features and updates. It makes it easy to keep track of all my tasks and projects in one place. Plus, the support is amazing! They are always quick to respond to any questions or concerns I have.
Cons:
I don't like that Asana doesn't have an undo button. Sometimes I make a mistake and need to undo it, but I can't. I have to start all over again. Or it's hidding in a not so logical place....
Kevin
Analytics Strategist in US
Internet, 51-200 Employees
Used the Software for: 6-12 months
Other options out there
Comments: I didn't use Asana when our company first started using it, so I'm not sure how it was set up or all of the possibilities it could bring to the table. I'm not sure about the price either, but for what I used it for it worked. It wasn't great, but it wasn't awful. I think it's a good middle-tier option when it comes to project/task management.
Pros:
Asana worked for us to get tasks done and track the progress of projects and it was easy to use.
Cons:
It wasn't as in-depth as other platforms I've used (zendesk, wrike, monday, etc.). We couldn't keep track of upcoming projects or have a dashboard with only our own tasks in it to stay organized and get a quick snapshot of what needs to be done.
Siokas
Researcher and Project engineer in Greece
Verified LinkedIn User
Research, 501-1,000 Employees
Used the Software for: 2+ years
Alternatives Considered:
A useful management tool for demanding organizations
Comments: The tool helped the teams organize their tasks in a comprehensive manner that allowed them to be more efficient and effective.
Pros:
The features available and theability to integrate external tools.
Cons:
The interface is something I amnot used to and had to make some adjustments in the way I work in order to comply to the needs of the tool.
Roldan
Web UX/UI Designer/Developer in Philippines
Verified LinkedIn User
Design, 11-50 Employees
Used the Software for: 1-5 months
Alternatives Considered:
Best choice or good alternative
Comments: Good! Asana is not as difficult to get the hand out with. I did manage to set-up all my tasks and projects personally. Though, I haven't used it for a long time when I did tested Monday.com.
Pros:
I can bet in all of Asana's features from Task management, Scheduling, Materials management, Gantt Charts, Collaborations and the likes. Save for time tracking which is not (yet) available. The Free Pricing however, is generous enough to collaborate with up to 10 or 15 more individuals. Other top PMS has less to nothing - or just one user allowed.
Cons:
User Interface. Asana needs to improve on there user interface to be at par with Monday.com. I've been using Monday and never looked back (except maybe if someday they will overrun Monday with features. Time Tracking. This one matters for some users, specially freelancers and online nomads alike. Just wondering why this wasn't integrated just yet. Set-up. It wasn't that easy to get started for non-techie users. So patience a virtue. Though PMS are understandably complicated, Monday take the pie in this domain.