What Is Less Annoying CRM?
Less Annoying CRM is a simple contact manager built from the ground up for small businesses. Manage your contacts, leads, notes, calendar, to-do's and more, all from one simple web app. Our product is founded on three core principles: simplicity, affordability, and outstanding customer service.
All users get an unlimited free 30-day trial, and customer service is always free through the phone and email.
Who Uses Less Annoying CRM?
Less Annoying CRM was built for small businesses and designed to be easy-to-use and affordable. Unlimited customization lets you quickly and easily tailor the CRM to your business, without an IT team!
Where can Less Annoying CRM be deployed?
Cloud, SaaS, Web-based, Mac (Desktop), Windows (Desktop), Linux (Desktop), Chromebook (Desktop), Android (Mobile), iPhone (Mobile), iPad (Mobile)
About the vendor
Less Annoying CRM
Located in St. Louis, US
Founded in 2009
Phone Support
About the vendor
Less Annoying CRM
Located in St. Louis, US
Founded in 2009
Phone Support
Less Annoying CRM videos and images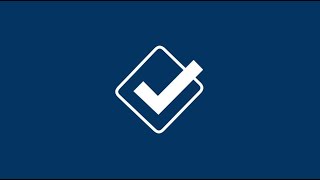 Compare Less Annoying CRM with similar products
Features of Less Annoying CRM
Calendar/Reminder System
Call List Management
Campaign Management
Client Management
Client/Property Matching
Contact Database
Contact Management
Customer Database
Customizable Fields
Dashboard
Data Import/Export
Deal Management
Document Management
Document Storage
For Financial Institutions
For Insurance Industry
For Real Estate
For Small Businesses
For Startups
Interaction Tracking
Lead Capture
Lead Management
Lead Qualification
Lead Segmentation
Marketing Automation
Mobile Access
Opportunity Management
Performance Management
Pipeline Management
Referral Tracking
Reporting/Analytics
Sales Activity Management
Sales Pipeline Management
Search/Filter
Segmentation
Shared Contacts
Task Management
Territory Management
Third Party Integrations
Web-based Deployment
Less Annoying CRM Alternatives
Reviews of Less Annoying CRM
Andrei
Data Scientist in Brazil
Verified LinkedIn User
Education Management, 10,000+ Employees
Used the Software for: 6-12 months
The best CRM tools for newcomers.
Comments: Less Annoying CRM is the best CRM software for individuals or small companies and, as the name says, is doesn't have all those crazy features, but that is the point. Essencial features united with intuitive interface makes it great for most people.
Pros:
The interface is great, and the software is very easy to use and not overwhelming.
Cons:
If does not have the advanced tools, but thats the point of the software.
Education Management, Self Employed
Used the Software for: 6-12 months
A fantastic mid to small size replacement for expensive enterprise level CRMs
Comments: With 2,000 contacts in my database I need something that is organized and keeps historical information -- LACRM does this with a very functional interface.
Pros:
Any good software has a learning curve. The LACRM team, and they really work as a coordinated team, was incredibly available and clear in getting me to understand each feature as I got to it both before and then after I bought in. They worked with me to import my old CRM data. As I used it over the months they were as quick, and I mean really quick, in showing me features I missed. There are many opportunities to customize the program. I even got a letter saying they noticed that I wasn't using the Pipelines -- and then showed me how to use that feature for my specific business. Integration with my e-mail is amazing, filling e-mail with clients as fast as I receive or send. When I wanted a search feature they didn't have yet, they taught me a workaround that was very efficient. The more I use LACRM, the more I use LACRM. From "the thing I had to learn" it has moved to the tool I use all day every day. I had to learn a different way to work, but the transition was worth it. It is now present in my life, but certainly not annoying -- with the best customer service I have ever experienced. I don't use Customer Service to fix anything -- but to learn more.
Cons:
I would love an overall search function that would reach into documents and notes. I cannot respond to an archived e-mail but have to copy/paste a old e-mail into a new one.
Keith
Principal in Canada
Marketing & Advertising, Self Employed
Used the Software for: Free Trial
Source: SoftwareAdvice
Great CRM program for a great price!
Comments: I love it actually. It didn't take that long to get the hang of it and I didn't really have any problem importing existing customer data bases once their support team instructed me how to set up and modify the excel spreadsheet that I exported from my existing CRM. Had to do a little work and I'm glad I only had a couple of dozen contacts to import. I can't imagine if I had hundreds and had to put the info into different columns as was suggested.
Overall the customer support has been phenominal. Best I've ever experienced for such a reasonably priced CRM system
Pros:
Ease of setup and implementation. Fantastic real time customer support.
Cons:
The only small t hing I found seems to be a glitch in that if you set the phone number to create spaces like a US or Canadian number it doesn't do that and it means I have to put those in or else have difficulty reading them. Haven't found anything else to complain about so far.
Accounting, 2-10 Employees
Used the Software for: 1-5 months
Fantastic CRM to Get Your Business measuring Something
Comments: I have used many crm's from the old days of ACT to today's version of Saleforce and even Sugar CRM. All of them are good in their own unique ways. The huge value of Less Annoying CRM its ease of use and value as an efficient contact management tool while providing good reporting tools. Since it is so easy to use and learn minimal training time is required to learn it so it really easy Less Annoying. Since it integrates so well with gmail and google calendar there is no need to have multiple calendars going. It is a good place to share calendars as well. For the money - it is a great solution and very easy to buy use and get support with. The couple of times when I have required support, it is very simple to speak with someone or get video's backfrom Less Annoying CRM support showing how to do virtually anythin that can be done.
Pros:
Simple - Ease of Use - Training - Email integration - Support all well done.
Cons:
Not great at setting up my templates for importing- It will not save any templates. If you want the CRM to do any of the steps of the sales process then this is not the software for you. It is more of an advanced contact manager vs a true CRM. For the price, there are many more full CRM options out there featured
Mitch
Director of Operations in US
Verified LinkedIn User
Sports, 11-50 Employees
Used the Software for: 1+ year
Less Annoying CRM Is Well-Named
Comments: I love this product. Super easy to use and to get the most out of.
Pros:
All of its features are exceptionally easy to learn and to use to their full potential. It's also highly flexible so that you can alter it to suit your needs.
Cons:
The user interface is a little early 90s and over-simplified to the point of looking unattractive. The product could certainly use a spruce-up design-wise.