Who Uses VisibleThread Docs?
Cloud-based & on-premise document analysis solution that assists small to large businesses with compliance management, responsibility matrix creation and more.
What Is VisibleThread Docs?
Increase your PWIN rate by 9.8% and save 66.7h per proposal with VisibleThread Docs.
VisibleThread gives you back control of your content by helping you analyze and optimize thousands of documents quickly and accurately. If you are shredding multiple RFPs, scanning documents for compliance or reviewing proposals for clarity and consistency, then VisibleThread can help you.
Customers include Boeing, General Dynamics, Northrop Grumman and 9 of the top 15 US Govt contractors.
VisibleThread Docs Details
http://www.visiblethread.com
VisibleThread Docs Pricing Overview
VisibleThread Docs does not have a free version but does offer a free trial.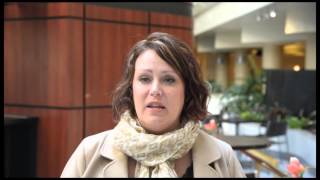 Play
VisibleThread Docs Features
VisibleThread Docs Reviews
Michelle K.
CEO & Founder
13-50 Employees
Used the Software for: 1+ year
Overall Rating

Ease of Use

Features & Functionality

Customer Support

Value for Money

Likelihood to Recommend
Reviewer Source

Reviewed on 10/10/2017
"Provides significant capability to quickly identify actionable information across many documents."
Comments: What used to take hours and days of reading, tagging and extracting key / actionable information from solicitation packages now takes us just seconds or minutes. As a user for about 2 years, it is obvious that the VisibleThread team continues to release new features and improve the others at a good pace. To speed up proposal reviews and improvements - we do this using the concept tracking features to make sure we addressed all of the specific contracts' specifications, instructions and evaluation factors. We use the compliance matrix features to speed up the process of making content and review assignments to team members. We use the content grammar and readability grading feature to quickly spot areas where we can be more concise and make our proposals easier for the average reviewer to understand. We run scripts that quickly identify deliverable / CDRL requirements to support transition planning, and; once we have won a contract, we use VisibleThread to quickly prepare briefing packages for the transition/implementation teams as we move from opportunity to contract in execution. While it takes your experts to setup the system to do these things, once configured, you can have anyone on your team run the analysis to perform any of the tasks I've described. My only wish - is that more contracting officers and procurement shops were using the tool to put out better and clearer/complete solicitations to industry.
Pros: This is an experts' product that provides so many useful tools, that there is no way I can even begin to address them all in the word limit this survey allows. We continually come up with new methods to automate portions of our analytical and document preparation work with VisibleThread. We are a bid /proposal management firm supporting customers on over 100 proposal projects each year across a wide range of contract types that include construction, utility system privatization, public transit automation, security services, background investigation, and administrative services contracts with the Federal Government, and State and local governments as our primary focus areas. With VisibleThread, we have created many customizations (which are easy to implement) to specifically hone in on requirements and information specific to each type of industry and contract / bid opportunity we manage. Specifically, we can quickly breakdown information in solicitation documents and exhibits/specifications into sets of information that are directly relevant to each of the departments, operational groups and subject matter experts who are contributing to each bid / proposal effort. Examples; for construction and heavy civil projects, we breakout information IAW MasterFormat divisions to call out all Bid Items and speed up getting bid packages to estimators and subcontractors. We then use it to automatically inspect subcontractor bids and to compare them against each other (in seconds).
Reviewer Source

Reviewed on 10/10/2017
Jean H.
Writer/Editor
Aviation & Aerospace, 10,001+ Employees
Used the Software for: 2+ years
Overall Rating

Ease of Use

Features & Functionality

Customer Support

Value for Money

Likelihood to Recommend
Reviewer Source

Reviewed on 6/8/2020
"If you want to save time/money on your proposal work, VisibleThread (VT) is definitely your answer!"
Comments: I am a 7-year user and have watched a wonderful evolution of VT. My work group and I have made numerous suggestions, which, to my delight, have been incorporated into VT. I feel honored and privileged that VT personnel would listen to me AND create a software update that does exactly what I suggested. I love that and feel honored. In addition, I LOVE going to the yearly VT Conferences in VA ... they are always entertaining and enlightening. It doesn't hurt, either, that the workers and [SENSITIVE CONTENT HIDDEN] of VT know me by name. That is thrilling to me.... I know someone who is IMPORTANT! Yee Haw!
Pros: I LOVE every bit of this software! Shreds take 15-20 minutes to complete instead of 2-3 weeks. Compares take 10-15 minutes, the results come back in 1 Excel document with the 2 original side-by-side ... and take less than 10 minutes to completion, instead of 2-3 weeks. Acronyms take somewhat longer due to undefined acros, but still take 30-60 minutes to complete. Readability takes less than 5 minutes to get the report. Without fail, no matter what you do in VT, uploading the documents into VT takes longer than getting any of the reports. Why? because the upload involves scrutinizing/analyzing the document as it goes into VT. I love the fact that we can now use folders inside folders. I love the "new" dashboard as you have click only to do what you need/want to do. Everything about VT is wonderful, time-saving, and FUN!
Cons: I have no trouble with the Excel macros because I am an Excel expert .... but many people have trouble with macros simply because they do not understand or know Excel all that well. Thanks for this wonderful feature, no matter if it is somewhat difficult to use. Other than this, there is NOTHING I dislike about VT! nothing at all!!!!
Reviewer Source

Reviewed on 6/8/2020
Christina A.
Contracts Manager
Defense & Space, 5,001-10,000 Employees
Used the Software for: 1+ year
Overall Rating

Ease of Use

Features & Functionality

Customer Support

Value for Money

Likelihood to Recommend
Reviewer Source

Reviewed on 25/8/2020
"Great Vision"
Pros: The software user interface is easy to navigate and use. The features and capabilities appear robust without being overly complicated to review like other comparative software.
Cons: It takes the vision; it requires multiple customized solutions which I believe turns many users away from actively exercising the software to its full potential. More out of the box dictionary starters or external support in establishing custom solutions to meet the needs of the various users would help initial roll out and active continued use over time.
Reviewer Source

Reviewed on 25/8/2020
Scott H.
Proposal Manager
Defense & Space, 13-50 Employees
Used the Software for: 2+ years
Overall Rating

Ease of Use

Features & Functionality

Customer Support

Value for Money

Likelihood to Recommend
Reviewer Source

Reviewed on 14/10/2019
"Visible Thread's Unexpected Utility & Value"
Comments: Absolutely amazing. It's been a huge time and effort saver - its value greatly outweighs its costs. I have convinced all of my past three employers to buy and use it, and it remains in place. So it isn't just me. It requires creativity to get the most out of it, and my investment of time devising creative uses has driven my success using the tool. It is uniquely useful in the Government Contracting field. It has made my Business Development, Capture, and Proposal Writing efforts easier, better, and much more successful. All of the big wins I brag about involved using VT to scrub teammates, to develop themes by efficiently analyzing many lengthy documents, and instantly producing error-free compliance matrixes to ensure I didn't miss anything.
Pros: Value: proposals involving a dozen staff in 2011 now involve 2 or 3. This tool makes those fewer people competitive with the output (quality and quantity). Everyone has to do more with fewer people to help. This tool helps fill that gap. Time-saving - not all time is equal in the Gov. contracting industry, and VT saves a lot of time in critical moments: after solicitations are released and after amendments are issued. The tool allows instant creation of comprehensive compliance matrices, which can be quickly edited down. If you develop a variety of dictionaries that are specific to various things (pricing, timelines, etc.), you can instantly produce CMs for specific proposal team members. Also, you can directly compare a solicitation and its amendments, instantly identifying what was changed and immediately shifting to dealing with those changes, rather than wasting time finding them - and potentially missing one. Flexibility: we spend hours and hours comparing all kinds of documents. If you think about that, you find all kinds of unexpected VT uses in Government contracting/proposal writing. Examples: resumes vs. requirements; teammate/company capability statements vs. contract requirements; current/past contract SOW vs. solicitation (to help you decide how to write the Past Performance summary); proposal narrative vs. proposal themes (to see where and how often you hit the customer's hot buttons); the list is endless.
Cons: You have to know who in your organization does what - they're used to doing things the hard & slow way. Your recruiter can use this to 'scrub' scores of resumes at a time against a specific requirement - but you have to know VT can do this and explain how to adopt the tool into their process. The same goes for every member of a proposal team and members of your corporate staff. In the same way that Excel does not do an accountant's job for them - it changes the nature of their work. They no longer worry about arithmetic, but they do have to worry about formulas, etc.
Reviewer Source

Reviewed on 14/10/2019
Valerie O.
Chief Executive Officer
Writing & Editing, Self Employed
Used the Software for: 1+ year
Overall Rating

Ease of Use

Features & Functionality

Customer Support

Value for Money

Likelihood to Recommend
Reviewer Source

Reviewed on 17/10/2019
"A Product to Save Time and Improve Quality"
Comments: My overall experience has been outstanding, and I have been able to deliver quality documents to a variety of clients in less time, saving them money. Using Visible Thread's many capabilities, such as Concept Dictionaries, I have been able to pull out key concepts necessary to respond to requests for proposals and meet customer requirements. I have been able to show clients where we, as a team, needed to include additional information to help win business. Overall, Visible Thread has helped me as a small business in consultant delivering professional solutions.
Pros: Visible Thread has many features that make it an excellent tool in a writer's tool chest, particularly for proposal writing. I use its Readability feature frequently to demonstrate to technical managers that I need to edit their writing so others may understand it better. This feature also show progress as writing is improved. I also use the Compliance Matrix to ensure I've met proposals' requirements for my sections because not all companies and proposal managers regularly use Compliance Matrices. This feature is so quick and easy to use and serves as a great second check for me before I turn in my documents. The Acronym Checking is another good time saver and is useful for any type of document and building glossaries. Finally, Visible Thread's Compare Docs feature is far better than MS Word's similar feature. I've also found many technical personnel prefer the Compare Docs Excel format to the Word format, and as a small business owner, I want to keep my customers happy.
Cons: I found it a little difficult to navigate at first, but then found the support personnel excellent. Visible Thread's Help documentation and videos are easy to follow, too. In the time since I first became a customer (11/2017), Visible Thread has also added many new webinars and a Visible Thread University to help clients understand the many available features and options available.
Reviewer Source

Reviewed on 17/10/2019