What Is Bitrix24?
Highly secure, turnkey intranet solution for small and medium-sized businesses designed for effective collaboration, communication, social networking, business process and knowledge management. Allows better knowledge continuity by moving data from network silos and local drives to a well-protected centralized repository. Wikis, blogs and forums ensure social-enabled knowledge bases for improved teamwork.
Who Uses Bitrix24?
Bitrix24 is for companies and small businesses. It also suits remote teams who want to keep in touch and collaborate efficiently.
Where can Bitrix24 be deployed?
Cloud, SaaS, Web-based, Mac (Desktop), Windows (Desktop), Windows (On-Premise), Linux (On-Premise), Android (Mobile), iPhone (Mobile), iPad (Mobile)
About the vendor
Bitrix
Located in Alexandria, US
Founded in 1998
24/7 (Live rep)
Chat
Bitrix24 pricing
Starting Price:
US$39.00/month
Yes, has free trial
Yes, has free version
Bitrix24 has a free version and offers a free trial. Bitrix24 paid version starts at US$39.00/month.
Pricing plans
get a free trial
About the vendor
Bitrix
Located in Alexandria, US
Founded in 1998
24/7 (Live rep)
Chat
Bitrix24 videos and images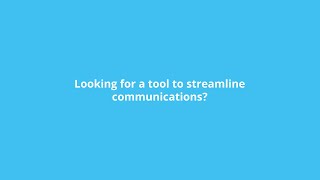 Features of Bitrix24
API
Access Controls/Permissions
Account Management
Activity Dashboard
Activity Tracking
Activity/News Feed
Alerts/Notifications
Applicant Tracking
Appointment Management
Approval Process Control
Approval Workflow
Archiving & Retention
Assignment Management
Attendance Tracking
Attendee Management
Audience Targeting
Audio / Video Conferencing
Audit Trail
Auto Update
Auto-Dialer
Auto-Responders
Automated Quoting
Automated Routing
Automated Scheduling
Automatic Call Distribution
Backup and Recovery
Bar Chart
Batch Processing
Benchmarking
Billable & Non-Billable Hours
Billing & Invoicing
Brainstorming
CAN SPAM Compliance
CRM
Calendar Management
Calendar Sync
Calendar/Reminder System
Call Centre Management
Call Conferencing
Call List Management
Call Logging
Call Monitoring
Call Recording
Call Routing
Call Scripting
Call Transfer
Caller ID
Caller Profiles
Campaign Analytics
Campaign Management
Capacity Management
Cataloguing/Categorisation
Channel Management
Chat/Messaging
Class Scheduling
Client Database
Client Management
Client Portal
Client Tracking
Collaboration Tools
Colour Codes/Icons
Commenting/Notes
Commission Management
Committee Management
Communication Management
Computer Telephony Integration
Conferencing
Confirmation/Reminders
Contact Database
Contact Management
Content Delivery
Content Library
Contractor Management
Create Subtasks
Customer Database
Customer Engagement
Customer History
Customer Segmentation
Customer Support
Customisable Branding
Customisable Forms
Customisable Invoices
Customisable Templates
Customizable Fields
Dashboard
Data Import/Export
Data Storage Management
Data Synchronisation
Deal Management
Dependency Tracking
Design Management
Discount Management
Discussions / Forums
Document Management
Document Storage
Donor Management
Drag & Drop
Drip Campaigns
Electronic Forms
Electronic Signature
Email Campaign Management
Email Management
Email Marketing
Email Templates
Email-to-Task Conversion
Employee Database
Employee Directory
Employee Management
Employee Photos
Employee Profiles
Employee Recognition Software
Employee Scheduling
Event Management
Event Scheduling
Event Triggered Actions
Expense Tracking
Feedback Management
File Management
File Sharing
File Storage
Financial Management
For AEC Industry
For Cloud Phone Systems
For Financial Institutions
For IT Project Management
For Insurance Industry
For Mac Devices
For Nonprofits
For Small Businesses
For Startups
For Yoga/Pilates Studios
For iPad Devices
Form Builder
Forms Automation
Forms Creation & Design
Forms Management
Full Text Search
Gantt/Timeline View
Geotargeting
Goal Setting / Tracking
Graphical Workflow Editor
Group Management
HR Management
IVR / Voice Recognition
Idea Management
Import Tasks
Innovation Management
Integrated Business Operations
Interaction Tracking
Invoice History
Issue Management
KPI Monitoring
Knowledge Base Management
Knowledge Management
Labor Forecasting
Landing Pages/Web Forms
Lead Capture
Lead Engagement
Lead Management
Lead Notifications
Lead Qualification
Lead Segmentation
Leave Tracking
List Management
Live Chat
Marketing Automation
Marketing Calendar
Mass Texting
Media Library
Meeting Management
Member Database
Member Directory
Membership Management
Milestone Tracking
Mobile Access
Mobile Optimised Emails
Multi-Campaign
Multi-Channel Communication
Multi-Channel Data Collection
Multi-Channel Marketing
Multi-User Collaboration
Negative Feedback Management
Offline Access
Offline Form
On-Demand Recording
Onboarding
Online Booking
Online Calendar
Online Forms
Online Invoicing
Online Payments
Online Punch Card
Online Store Builder
Online Time Clock
Online Voice Transmission
Opportunity Management
PBX
Patient Communications
Payment Processing
Performance Management
Performance Metrics
Personalisation
Phone Key Input
Pipeline Management
Policy Management
Pre-built Templates
Predictive Analytics
Predictive Dialer
Preview Functionality
Price and Cost Calculations
Pricing Management
Pricing and Cost Calculations
Prioritisation
Private Network
Process Modeling & Designing
Process/Workflow Automation
Product Configurator
Product Roadmapping
Progress Tracking
Project Management
Project Planning
Project Planning/Scheduling
Project Scheduling
Project Tracking
Proposal Generation
Prospecting Tools
Publishing Options
Punch card
Queue Management
Quotes/Estimates
ROI Tracking
Real Time Editing
Real Time Notifications
Real Time Synchronisation
Real-Time Chat
Real-time Consumer-facing Chat
Real-time Updates
Recurring Tasks
Registration Management
Reporting & Statistics
Reporting/Analytics
Resource Management
Resource Scheduling
Ring Groups
Roadmapping
Role-Based Permissions
Routing
Rules-Based Workflow
SEO Management
SIP Trunking
SMS Messaging
SSL Security
Sales Activity Management
Sales Approval
Sales Pipeline Management
Scheduling
Screen Sharing
Search/Filter
Segmentation
Self Service Portal
Service Level Agreement (SLA) Management
Shared Contacts
Social Marketing
Social Media Integration
Social Promotion
Staff Management
Status Tracking
Subscriber Management
Support Ticket Management
Surveys & Feedback
Task Editing/Updating
Task Management
Task Progress Tracking
Task Scheduling
Task Tagging
Team Management
Template Management
Templates
Text Editing
Text to Speech
Third Party Integrations
Third-Party Integration
Ticket Management
Time & Attendance
Time & Expense Tracking
Time Off Management
Time Tracking
Timesheet Management
Training Management
Transcripts/Chat History
Transfers/Routing
Two-Way Audio & Video
Unified Communications
Usage Tracking/Analytics
User Profiles
Utilisation Reporting
Vacation/Leave Tracking
Version Control
Video Conferencing
Virtual Extensions
Visual Workflow Management
VoIP Connection
Voice Mail
Volunteer Management
WYSIWYG Editor
Web-based Deployment
Website Management
Widgets
Work Order Management
Workflow Configuration
Leah W.
Design Engineer in US
Verified LinkedIn User
Building Materials, 1,001-5,000 Employees
Used the Software for: 2+ years
Bitrix24: All-in-one collaboration and task & Project management tool
Comments: Task and project management. Video calls and live chat.
Pros:
Collaboration in our organization has been at optimal via chats and video calls.
Cons:
I have not yet detected any flaw on this team collaboration platform.
Verified Reviewer
Chief Executive Officer in US
Verified LinkedIn User
Management Consulting, 11-50 Employees
Used the Software for: 2+ years
Bitrix Virtual Office Solution
Comments: My overall experience with Bitrix24 has been great. I have no complaints and would easily recommend it to anyone.
Pros:
The free version is more than adequate to manage business functions. The intranet/portal feature allows me to manage my company and staff. My company is a virtual company and thanks to Bitrix24 it allows all members of my time to collaborate, communicate and work together just as if they were in the office. I have been using this software for many years and have tried other options and always come back to Bitrix24. I am yet to find any other software as versatile as Bitrix24.
Cons:
The only issue we have is sometimes new Associates find it difficult to access the platform for the first time. I personally did not experience that issue, and this is only for a small percentage of new recruits.
Alternatives Considered: Workplace from Meta and HubSpot CRM
Reasons for Switching to Bitrix24: HubSpot was a good CRM but did not have the other functionality like Bitrix24. It was only good as a CRM. Workplace by Facebook was too expensive. Even when we tried the free version it was still not as good as Bitrix24.
Eric r. B.
Chief Product Officer in US
Verified LinkedIn User
Research, 2-10 Employees
Used the Software for: 6-12 months
Hoped it would be the CRM for us, but it's too heavy and pricing is nitpicky
Comments: We wanted a sales and CRM tool that could handle our small startups' workload. Basic workflows, sales tracking, and being a Rolodex for the office. But it's too clicky to be useful as an app for the team. Need to streamline and also improve the third-party connectors.
Pros:
Bitrix has a lot of good ideas, including the overall navigation of the system and the concept of social feeds being built-in. If pricing had not driven us away from the application, I would have expected to configure it well enough to work for us.
Cons:
Too many clicks, too much configuration needed for someone who is trying to track info for a startup. Bitrix needs more templating options and more of a focus on quick actions that can help move a project or sale forward. There are too many things that need to be set up, too many options and variations on similar ideas.
Alternatives Considered: Zoho CRM, Salesforce Sales Cloud and HubSpot CRM
Reasons for Choosing Bitrix24: Bitrix seemed to offer more functionality and the initial cost was $0. But when we started seeing how even some pretty basic functionality would be expensive to use on Bitrix, we switched to HubSpot.
Switched From: SugarCRM
Reasons for Switching to Bitrix24: Ultimately, we did not. HubSpot proved to be a far better fit when we looked at pricing and capabilities. HS had it hands-down for mass-mailing and quicker workfr
Nurul suhaila A.
Information Communication Technology Coordinator in Malaysia
Verified LinkedIn User
Telecommunications, 1,001-5,000 Employees
Used the Software for: 2+ years
Powerful tools to manage project tracking and planning
Comments: Using Bitrix24 has been a pleasant experience for my company in many areas, including project planning, job scheduling, private communications, and staff performance evaluation.
Pros:
The optimal network layout and the premise of integrated social media feeds are two of Bitrix's significant strengths. If the software's price had not swayed us, I might well have anticipated our being able to adapt it to our needs. My favorite part of the site was the notion of using it to manage chores and boost efficiency amongst some of the staff.
Cons:
They let us utilize the built-in VoIP capability, but not the latest version. I do not understand why this would be the case. Last year, I used my VoIP device to connect with my friends and family. But then they want payment for the feature.
Avash K.
IT Director in Nepal
Verified LinkedIn User
Information Technology & Services, 2-10 Employees
Used the Software for: 1-5 months
Relatively Affordable CRM With Wide Set of Features
Comments: Overall, Bitrix24 has been a great addition to our company. We needed to do some work to get it started as many people were confused about the way to use it but now - it's great.
Pros:
In general, Bitrix 24 is an ideal alternative to low cost and easy to execute in those small companies that can have a CRM platform to manage their customers in a useful way. It also offers attributes which can be finely customized securely so that it offers features in a mini Enterprise resource planning. We could see improvements in the workflow of our company in a short period of time after using Bitrix24. Collaborating within different departments in the company also became easy. It is also compatible with a wide range of devices like Android, iPhone, or iPad smartphones or tablets. Bitrix24 also has effective email templates that we can send to prospective customers. The best thing about Bitrix24 is it's relatively affordable to other software that provides a similar set of features. They also create backup of data daily automatically so we don't have to worry about losing data to some accidents.
Cons:
From my personal experience - it's kind of hard to teach an average person about CRM due to complex User Interfaces and workflow. However, with some experience and good mentoring - anyone can use it. I wish they made it easy for complete newbies to use it.