What Is Mailchimp?
Mailchimp's all-in-one Marketing Platform helps small businesses market smarter so you can grow faster. As the backbone for your customer relationships, they provide AI-powered, user-friendly tools anyone can use to be successful. Mailchimp puts your audience at the center so you can send marketing emails and automated messages, create targeted ad campaigns, build landing pages, send postcards, facilitate reporting and analytics, and sell online.
Who Uses Mailchimp?
Cloud-based email marketing solution that helps businesses of all sizes design, automate and manage marketing campaigns across various email platforms, ad channels and more via a unified dashboard.
Where can Mailchimp be deployed?
Cloud, SaaS, Web-based, Mac (Desktop), Windows (Desktop), Android (Mobile), iPhone (Mobile), iPad (Mobile)
About the vendor
Intuit
Located in Sacramento, US
Founded in 1983
24/7 (Live rep)
Chat
Languages
Brazilian Portuguese, English, French, Spanish
About the vendor
Intuit
Located in Sacramento, US
Founded in 1983
24/7 (Live rep)
Chat
Languages
Brazilian Portuguese, English, French, Spanish
Mailchimp videos and images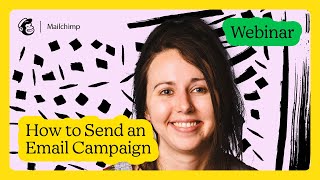 Compare Mailchimp with similar products
Features of Mailchimp
AB Testing
API
Activity Dashboard
Alerts/Notifications
Auto-Responders
Automated Publishing
Automated Scheduling
Behavior Analytics
Behavioural Targeting
CAN SPAM Compliance
Campaign Analytics
Campaign Management
Campaign Segmentation
Campaign Tracking
Channel Management
Click Tracking
Collaboration Tools
Contact Database
Content Management
Conversion Tracking
Customer Database
Customer Profiles
Customer Segmentation
Customisable Templates
Customizable Fields
Dashboard
Data Import/Export
Drag & Drop
Drip Campaigns
Dynamic Content
Email Campaign Management
Email Management
Email Marketing
Email Templates
Email Tracking
Engagement Tracking
Event Triggered Actions
For iPad Devices
Form Builder
Interaction Tracking
Landing Pages/Web Forms
Lead Capture
Lead Segmentation
List Management
Marketing Automation
Mobile Access
Mobile Optimised Emails
Multi-Account Management
Multi-Campaign
Multi-Channel Data Collection
Multi-Channel Distribution
Multi-Channel Marketing
Multiple User Accounts
Offline Response Collection
Performance Metrics
Post Scheduling
Publishing Options
Question Branching
Question Library
ROI Tracking
Randomisation
Real Time Analytics
Real Time Editing
Real Time Reporting
Recommendations
Referral Tracking
Reporting & Statistics
Reporting/Analytics
Search/Filter
Segmentation
Shared Inboxes
Skip Logic
Social Marketing
Social Media Integration
Subscriber Management
Survey Builder
Team Management
Template Management
Third Party Integrations
URL Customisation
WYSIWYG Editor
Website Visitor Tracking
Workflow Management
Liz
Marketing Consultant in UK
Verified LinkedIn User
Marketing & Advertising, Self Employed
Used the Software for: 2+ years
Alternatives Considered:
Great stand alone email system
Comments: I originally chose mailchimp using the token paid version which has subsequently been withdrawn. In addition, the key websites that I wanted to link directly with mailchimp such as Shopify, withdrew direct links and I have to link via third party apps. In the past couple of years, many of the website platforms that my clients use, have integrated mail sending platforms directly into their subscriptions.
Pros:
I use the paid version of mail chip. When I first chose mailchimp it was the only one that really offered all the services. It linked into different software and apps and was fully GDPR compliant as we transitioned into GDPR. Lists are easy to set up, landing pages a doddle and tags make it easy to sort users. I particularily chose mailchimp because it offered landing pages as part of the package along with automations that allow me to trigger emails linked to customer actions.
Cons:
As time has gone by, different platforms that I linked to Mailchimp have withdrawn their agreement and I now have to use intermediary apps to link - such as shopify withdrawing direct link.
Sam
Owner in United Arab Emirates
E-Learning, 2-10 Employees
Used the Software for: 6-12 months
Mailchimp: All in One Email Marketing!
Pros:
It has everything included, and you won't need any email marketing software, ever!
Cons:
Mailchimp leaves no stone unturned to deliver the best service. However, it's a bit higher in price than others.
Taha Burhan
Planning Specialist in Turkey
Verified LinkedIn User
Logistics & Supply Chain, 5,001-10,000 Employees
Used the Software for: 6-12 months
Alternatives Considered:
Traditional Email Marketing Tool Has Begun to Fall Behind the Age
Comments: One of my favourite things in Mailchimp is undoubtedly customer support. Very fast and really helpful. Even if the application is very complex, they can definitely find a fast and effective solution for you. Also, they are very polite. I wish the interface improvements of the application were made as soon as possible, so we did not need so much customer support.
Pros:
My favourite feature in Mailchimp is undoubtedly the creative assistant. If you don't have a lot of design skills and you want to visually improve your e-mails, the creative assistant can quickly come up with something useful for you.
Cons:
I think Mailchimp is really complicated. Even very simple user-friendly UX studies are still missing. This makes things really difficult. It has truly become a product that a neuron can use. I've used Hubspot before and since I'm used to the comfort there, the Mailchimpin interface really challenged me. In addition, imports are very slow and we often get errors. I don't like re-entering our colour codes every time to apply branding in mail designs, it really slows things down. In addition, contact list management is very difficult, tagging something, undoing tags, and multi-deletion is a very challenging process.
Justin
Songwriter/Producer in US
Verified LinkedIn User
Media Production, 2-10 Employees
Used the Software for: 2+ years
Alternatives Considered:
Best Email Marketing Software Available
Comments: The customer service is outstanding. I was having some trouble developing a campaign and reached out to customer support and got a reply within 10 hours. I was able to resolve my issue quickly. Mailchimp has really become my Go To tool for all things email marketing related and it has touched on other applications, such as developing a killer landing page which actually gets conversions. I also feel that the free version really does give you a lot to start with, but it is easy to outgrow that really fast.
Pros:
Mailchimp makes running an email campaign easy and simple. Don't get me wrong, there are super deep functions like multivariate campaigns and killer landing pages that integrate with your .com. I cannot say enough good things about Mailchimp. I have found that this software is simply the best available option out there for the money. I have been able to grow my mailing list and find what works with my audience.
Cons:
I don't like how the Pro features are left out of the basic starter package. I understand that is how they make their money, however, those extra tools could be quite useful to new start up businesses, like myself that simply do not have it in the advertising budget to go to the pro level. I also struggled with making my emails 100% compliant because nowadays everyone is blocking or reporting spam mail. It isn't Mailchimps fault for that, it just makes it hard to get past the red tape of email marketing in general. However, they make it as easy as possible.
Scott
President in Canada
Computer Software, 2-10 Employees
Used the Software for: 2+ years
Alternatives Considered:
Still the Best ... For Now
Pros:
One of the original SaaS vendors for me, who really cares about running enterprise-grade features in a way that was ethical. Original system was easily customizable and plugged into websites wonderfully.
Cons:
They stretched beyond email to be a "CRM" which really affected their "soul", imho: the interface is different and it's harder to customize. Plus, with their sale to Intuit - the home of HORRIBLE support and evil pricing - it won't be long before the system is a mere shadow of what it used to be. I'm already advising clients to prepare for a migration to another system.