What Is TalentHR?
TalentHR is a fresh take on HRIS, an all-in-one tool built for people management success. It's fully customizable and features time-off tracking, employee onboarding, and people analytics that'll alleviate all your HR management worries. Leave complex HR tools behind and focus on what matters most, your people. No IT skills required, all at a reasonable price. TalentHR is a product of Epignosis, the company that 11,000+ businesses worldwide trust for their HR and L&D needs.
Who Uses TalentHR?
Forget spreadsheets and complex HR systems. With TalentHR, you have one platform to manage your people, track employee data, and welcome new hires. All at an affordable price, no IT skills needed.
Where can TalentHR be deployed?
Cloud-based
On-premise
---
About the vendor
Epignosis
Located in San Francisco, US
Founded in 2012
TalentHR pricing
Starting Price:
US$2.00/month
Yes, has free trial
Yes, has free version
TalentHR has a free version and offers a free trial. TalentHR paid version starts at US$2.00/month.
Pricing plans
get a free trial
About the vendor
Epignosis
Located in San Francisco, US
Founded in 2012
TalentHR videos and images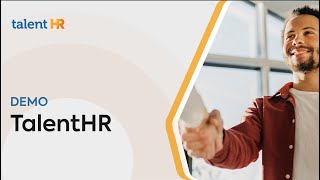 Features of TalentHR
Absence Management
Activity Dashboard
Calendar Management
Customisable Reports
Data Import/Export
Document Management
Employee Database
Employee Management
Employee Onboarding
Employee Profiles
HR Management
Leave Policy Management
Leave Tracking
Onboarding
Reminders
Reporting & Statistics
Reporting/Analytics
Self Service Portal
Sick Leave Tracking
Third Party Integrations
Time Off Management
Time Off Requests
Training Management
Vacation/Leave Tracking
Reviews of TalentHR
Reviews by company size (employees)
<50
51-200
201-1,000
>1,001
Alexander
Co-founder & CEO in Greece
Hospitality, 11–50 Employees
Used the Software for: 1-5 months
Reviewer Source
At last, a no frills software for small to medium startups
Comments: My overall experience was very positive, you can't ask much more from a free software! For a small team of our size (around 20 employees) I think you will not find a better value for money solution.
Pros:
TalentHR is very easy to use, simple to setup and maintain, and has all the basic features we need
Cons:
Migrating our data was not very easy but I know they're working on it. Some features we'd like are still missing (custom fields, delete duplicate employee without affecting charts, second email for each employee, etc) but the team is very responsive to suggestions and have added these to their roadmap.
Epignosis Response
2 months ago
Hi Alexander, thank you so much for sharing your thoughts and experience with us. We're glad that you found TalentHR easy to set up and use for your team of 20. You're right - your feedback is key to us, and our team of developers is working away on new features! TalentHR is rapidly evolving and we're excited to share more with you as we continue to roll out new features and improvements.
Marketing & Advertising, 11–50 Employees
Used the Software for: 1-5 months
Reviewer Source
A great HRIS for small companies
Comments: TalentHR works and is extremely robust
Pros:
The platform is intuitive and easy to use and they are launching new features every quarter
Cons:
Really I can not find anything to report here.
Epignosis Response
yesterday
Thank you so much for your review, Diamond. Hearing that you find TalentHR to be the platform easy to use and robust makes our day! And you are absolutely right, we release new features quarterly to make TalentHR the platform that will fit your needs even better.
Darius
LMS Project Manager in Lithuania
E-Learning, 2–10 Employees
Used the Software for: Free Trial
Reviewer Source
TalentHR review
Comments: The HR application I reviewed is impressively user-friendly and visually appealing. It offers an intuitive interface, a welcoming design, and a modern aesthetic. It sets a high standard for usability and aesthetics in the HR software industry.
Pros:
Easy to use, integration with TalentLMS, modern look.
Cons:
Based on my assessment, it appears that application has room for further enhancements. Expanding the application's capabilities would greatly contribute to its overall functionality and value for HR professionals and organizations.
Education Management, 11–50 Employees
Used the Software for: 1-5 months
Reviewer Source
Great experience!
Pros:
The "Book Time Off" feature, "Time Off", and the "People Directory" are all integral components of our product. This product is user-friendly and straightforward for employees, managers, and HR professionals to use. Furthermore, it was seamlessly integrated into our existing processes, ensuring a smooth transition and minimal disruption.
Cons:
It seems that it hasn't been fully shaped yet. I would love to see more features related to the employee onboarding process.
Epignosis Response
last month
Anna, thanks for your review of TalentHR. We love reading that you find it to be user-friendly for your employees as well as your managers and HR professionals. Knowing that you were able to seamlessly integrate it into your existing process is absolutely fantastic. And rest assured, we are working on enhancing TalentHR's functionality further to make it an integral part of your HR processes, from onboarding to management.