What Is Workera?
Workera's Skills Intelligence Platform redefines how enterprises understand, develop, and mobilize talent.
We empower organizations with actionable skills data that drives innovation across talent strategies in hiring, upskilling, mobility, and mentorship.
Enterprises get an objective pulse on their workforce through our configurable skills ontology and AI-powered measurement at a granular level.
We focus on innovation for all skill levels across data, AI, software, cloud, and cyber."
Who Uses Workera?
Not provided by vendor
Where can Workera be deployed?
Cloud-based
On-premise
Workera pricing
Starting Price:
Workera videos and images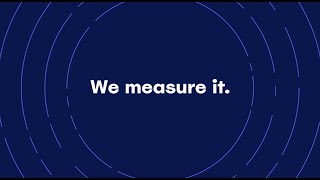 Features of Workera
API
Activity Dashboard
Assessment Management
Asynchronous Learning
Blended Learning
Candidate Profiles
Certification & Licensing
Customisable Reports
Dashboard
Employee Profiles
Goal Setting/Tracking
Individual Development Plans
Learner Portal
Learning Paths/Tracks
Reporting/Analytics
Third Party Integrations
Training Administration
Training Management
Trend Analysis
Reviews of Workera
Reviews by company size (employees)
<50
51-200
201-1,000
>1,001
Devendra
Manager in India
Information Technology & Services, 11–50 Employees
Used the Software for: 6-12 months
"Workera: Unlocking the Power of Professional Development and Performance Tracking"
Comments: I can say that my overall experience with the platform has been very positive. Workera has provided me with a comprehensive set of tools and resources for professional development, performance tracking, and certification.One of the key business problems that Workera has helped me to solve is improving my professional skills and knowledge. The platform offers a wide range of courses and assessments that are tailored to specific industries and disciplines, which has helped me to stay up-to-date on the latest trends and best practices in my field.In addition to improving my skills, I have also realized other benefits of using Workera. For example, the customizable reports and analytics have helped me to gain valuable insights into my performance and progress, which have helped me to identify areas for improvement and track my growth over time. The certification and licensing feature has also helped me to improve my professional credibility and advance my career.Overall, I highly recommend Workera to anyone looking for a comprehensive and user-friendly tool for professional development and performance tracking.
Pros:
I have found many aspects of the product to be impactful and useful. The customizable reports and analytics features have been especially helpful in providing me with valuable insights into my progress and performance. The Activity Dashboard and Activity Tracking features have also been instrumental in helping me to stay organized and on top of my tasks.Overall, I find the product to be easy to use, with a user-friendly interface and intuitive design. I appreciate the flexibility and customization options available, as well as the convenience of being able to access educational content and earn certifications online.Integration with my existing business processes was straightforward, with little to no disruption to my workflow. The customer support team has also been responsive and helpful in addressing any issues or questions I have had.Overall, I highly recommend Workera to anyone looking for a comprehensive and user-friendly tool for professional development and performance tracking.
Cons:
While I have found Workera to be a valuable tool for professional development and performance tracking, there are a few aspects that I believe could be improved upon. One area that could be improved is the search functionality within the platform, as I have found it to be somewhat limited and not always intuitive.Additionally, while the Asynchronous Learning feature is a valuable resource, I do feel that the selection of courses could be expanded to include a wider range of topics and disciplines.Integration with my existing business processes was relatively easy, but some initial setup steps required some technical knowledge and assistance from customer support.Overall, these are relatively minor issues, and I still find the product to be highly useful and impactful. I appreciate the team's commitment to continuously improving the platform and adding new features, and I look forward to seeing the product continue to evolve and improve in the future.