What Is Intelligent Medical Software?
IMS caters to every step of the patient care delivery process, from patient engagement to Telehealth, practice analytics, automated check-in, care coordination, reporting, and more. Its multi-specialty features, modules, and templates were built from the ground up to adapt to the exact needs of over 40 specialties.
Who Uses Intelligent Medical Software?
IMS from Meditab is suited for practices of all sizes and specialties - especially in practices that handle large volumes of eRx such as Allergy, Pain Management, Pediatrics, and Primary Care.
Intelligent Medical Software Details
Meditab
Intelligent Medical Software Details
Meditab
Intelligent Medical Software videos and images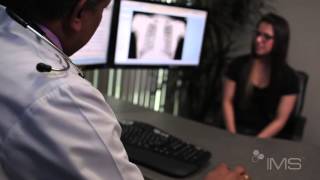 Intelligent Medical Software deployment and support
Support
Email/Help Desk
FAQs/Forum
Knowledge Base
Phone Support
24/7 (Live rep)
Chat
Deployment
Cloud, SaaS, Web-based
Windows (Desktop)
Windows (On-Premise)
Linux (On-Premise)
Android (Mobile)
iPhone (Mobile)
iPad (Mobile)
Training
In Person
Live Online
Webinars
Documentation
Verified Reviewer
Psicóloga in Venezuela
Verified LinkedIn User
Used the Software for: 6-12 months
Excellent practice automation system for ambulatory medical office, optimizes the user experience
Comments: One of the benefits that I like the most is that this software helps close the gap between mental health problems, substance abuse and the need for an electronic health record (EHR) to improve efficiency in their practice and improve care to the patient. It has live technical support from experts, specific mental health templates, mental health EHR characteristics, allows to better communicate the key information and with greater precision and the delivery of attention summaries and other information required by the significant use.
Pros:
I like most is that Intelligent Medical Software is a practice automation system, designed exclusively to optimize the user experience, offers powerful functionality and practical usability. It provides physicians and caregivers with a complete set of tools to make informed decisions, manage regulatory compliance and quickly identify the inefficiencies of the process. It is potentially Electronic Health Practice, and you can access the complete information from anywhere and at any time.
Cons:
I like the least is that the administration of the consulting room has to be subjective in some approaches, that is, case by case, I consider that the effectiveness of the treatment must go hand in hand with the software and the qualitative observations of each case.
Meditab Software Response
3 years ago
Thank you for your review. Your feedback is much appreciated!
Heidi A.
Administrative Assistant in
Medical Practice, 11-50 Employees
Used the Software for: 1+ year
Source: SoftwareAdvice
Best software by far
Comments: This sioftware makes my job hassle free, especially with automatic notifications regarding co-pay, or if i must obtain a patients signature. The physicians i work with are excited that they will never have to type out another note
Pros:
The doctors i have worked with love the voice recognition. It makes it so much easier than having to type out a note. Me personally i love the co payment notification and the patient tracking is great. For those of you who work with multiple doctors, it helps tremendously knowing where each patient is at all times.
Cons:
Only on one occasion i called customer service and had to wait a little over 5 minutes to speak to someone , But the following day i called customer service again and waitted less than a minute.
Christopher Response
3 years ago
Thank you for the review. We would like to help you with any concerns. You can reach us at (510) 909-8182 to discuss these issues further.
David V.
Medical Director in US
Medical Practice, 2-10 Employees
Used the Software for: 1+ year
Complicated and poor coding from people are not end users
Comments: We purchased to get our insurance AR in line and monitor it better. Our billing company had an extremely difficult time integrating resulting and huge errors. This was partially the billing company but also due to the no user friendly way the system processes claims and adjustments. They need to bring all the coders back state side with people who know US billing and coding to redo the workflow with end user in mind.
Pros:
The software is hugely customizable. It is very reasonably priced and the US management do try to work with offices to get things straightened out.
Cons:
Initial training was almost useless as they spent most of the try trying to fix technical issues. The software does not perform some of the features that were sold. There are so many different way to perform similar task it is difficult to see if there is internal consistency in reporting and office procedures for performing task. It is the least efficient software I have ever used, 5 clicks where 1-2 would do. Insurance adjudication protocols were clearly written by people in India who have not actually used our US medical system. Simple things like taking deductibles up front have not been thought about and cause open credit issues in patient legers. The cash system is not well integrated with the claims system so if your office does a significant amount of insurance as well as cash pay there are constant issues in ensuring the books stay straight. Making corrections to the system if a claim is incorrect or cash pay are incorrect are almost impossible and many times require deleting the whole interaction and starting over. The user interface is kind of ugly and unrefined. Photo manager is ancient. Patient connections (text messaging, confirmations) has never worked correctly and we had two incidents of the system harmer texting patients where it had to be fully turned off. We now use an outside vendor because we don't trust the system. It is difficult to keep running data on the clinical side.
Anthony f. F.
President and CEO in US
Verified LinkedIn User
Hospital & Health Care, 11-50 Employees
Used the Software for: 2+ years
Decent Medical Records Software
Comments: Good software for now. Changing would probably be more work than it's worth right now and not sure if it would be better. "Grass is always greener..."
Pros:
It is HIPAA compliant and while it looks overwhelming, it is quick to get the hang of.
Cons:
There are many features of the software that we do not use here so we pay for a lot that we don't use. Constantly "running out of memory" errors. Especially at the front desk, where it causes backups with patients. If you scan in 10-15 documents you have to close out of the whole program and restart it. Very annoying and unproductive. Also a little dated with some operations.
11-50 Employees
Used the Software for: 2+ years
Source: SoftwareAdvice
A Flexible Fertility EHR to maximize productivity and quality
Comments: Fertility EHR and associates are committed to making the EHR an enhancement tool to increase productivity and quality control. Like all EHR's it is a work in progress, and the associates here are committed to evolving and improving as Best Practices in Fertility evolve and change.
Pros:
Flexibility and Customer Services, complete Fertility suite encompassing embryology, clinical services, billing and some marketing tools.
Cons:
inconsistency of commands and icons between screens, difficult to extract information into printed formats
Christopher Response
3 years ago
Thank you for the review. We would like to help you with any concerns. You can reach us at (510) 909-8182 to discuss these issues further.