What Is SAP Business One?
SAP Business One is designed for all your small and midsize company's needs. The application offers an affordable way to manage your entire business from accounting and financials, purchasing, inventory, sales and customer relationships, and project management, to operations and HR. SAP Business One helps you to streamline processes and gain a greater insight into your business to help drive profitable growth. Let us calculate the cost for your business today!
Who Uses SAP Business One?
SAP Business One is designed specifically for small & midsize businesses active within consumer products, industrial machinery and components, professional services, retail & wholesale distribution.
SAP Business One Details
SAP
Founded in 1999
SAP Business One Details
SAP
Founded in 1999
SAP Business One videos and images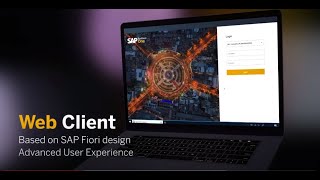 Compare SAP Business One with similar products
Starting price
N/A
N/A
US$0.01
N/A
SAP Business One deployment and support
Support
Email/Help Desk
Knowledge Base
Phone Support
Chat
Deployment
Cloud, SaaS, Web-based
Mac (Desktop)
Windows (Desktop)
Windows (On-Premise)
Linux (On-Premise)
Android (Mobile)
iPhone (Mobile)
iPad (Mobile)
Training
In Person
Live Online
Webinars
Documentation
Videos
SAP Business One Features
Rom rulida -.
Marketing Funnel Specialist in Philippines
Verified LinkedIn User
Used the Software for: 2+ years
Easy to use with almost complete functionality
Comments: Easy-to-use ERP System with not-so-complicated functionalities.
Pros:
SAP Business One is an ERP System that is designed for Small and Medium Entities. With a highly interactive Graphical User Interface (GUI), it allows users to easily navigate the system within a few minutes of using it. Another good feature of SAP Business One is how it divided the different business functions by modules which allow a point-and-click capability to users. Unlike its more complex counterpart, SAP All-in-One, SAP Business One removed the need to use T-codes which is a huge advantage for users who are not particular in memorizing hundreds of codes to process transactions. With that in mind, SAP Business One still covers almost all of the fundamental business process of entities along with the capability to be customized using Table and Fields Management Queries.
Cons:
Considering that it is an ERP Software, the adaption of Generally Accepted Accounting Principles is not fully maximized. Users that are particular in accounting might notice that some of the journal entries are not in accordance with the applicable standard in their country. This is due to the fact that there's only a limited option when it comes to the Chart of Account to be used as well as the customization of accounts.
Rami H.
Internal Auditor in Jordan
Verified LinkedIn User
Construction, 201-500 Employees
Used the Software for: 2+ years
Alternatives Considered:
A Great fully integrated Enterprise Resource Planning System
Comments: I am totally happy with this software because it's customizable to fit our business processes.
Pros:
I am a huge fan of SAP Business One, As a Internal Auditor what I need first is all reports and transactions has been made to check and make sure the business is on track and SAP Business One helped me a lot with reporting feature. And how this software amazingly is fully integrated, When the accountant create a new customer name or add a new item the customer or item appears in all modules, And the feature of Non-Duplicate data which secure master-data from any duplicated entry.
Cons:
SAP Business One is working just great with our business and I didn't face and issue or weak point when I'm using it.
Verified Reviewer
Customer Support Coordinator in US
Verified LinkedIn User
Telecommunications, 51-200 Employees
Used the Software for: 1-5 months
Helpful
Comments: Overall, SAP is extensive. With the right help options, though, this software could potentially become much more popular. It is already useful, but it is difficult for the users to know all of the opportunities with this software.
Pros:
This is very helpful when placing orders. Everything is laid out in such a way that you have all the information you could possibly need for an order. It is professional and does the job in many ways.
Cons:
Sometimes the software is slow or need to refresh suddenly out of the blue. This leads to having to do the work for the orders all over again. It is also a complicated system to learn. I recommend adding a tutorial option so users can have learning and reminders available whenever needed.
Verified Reviewer
Coordinador de tesorería in Venezuela
Verified LinkedIn User
Used the Software for: 2+ years
Overall my experience has been good but I would expect much more from this software
Pros:
I usually use the bank management module is very friendly when creating seats and visualize movements in bank, to register suppliers or customers is great because it links the information of the RIF directly with the seniat platform so there is no error at the time of creating a new client, what I like about the system is that it is not integrated like others that have an administrative system and another accounting system that has it all in one single and at the moment of making a record they can be visualized in the reports .
Cons:
What I liked the least about this software is that it does not have the necessary support by the company that implements the system, they do not have timely answers to some questions which makes it difficult to work, on the other hand when creating seats if There was an error in the project if you let the change, however, the same thing does not happen with the distribution rule. I feel that it should not happen because it does not cause more impact, as it would be to modify the amount and / or the date of the seat.
Jaquelene D.
Bookkeeper in South Africa
Accounting, 2-10 Employees
Used the Software for: 2+ years
Sage One - The BEST Accounting Software to go with
Comments: I enjoy working with this software, it is very easy to use, and very easy to learn.
Pros:
The feature i like the most is the bank feeds. You can link your bank with SAGE, and the bank transactions will refresh on a daily basis, leaving you only to allocate the transactions and sparing you time to manual process the bank! But that is not all....you can map the transactions to the correct accounts, which leaves you only to review the transactions and balance the bank! Pretty easy right?!
Cons:
There is absolutely nothing I do not like about this program